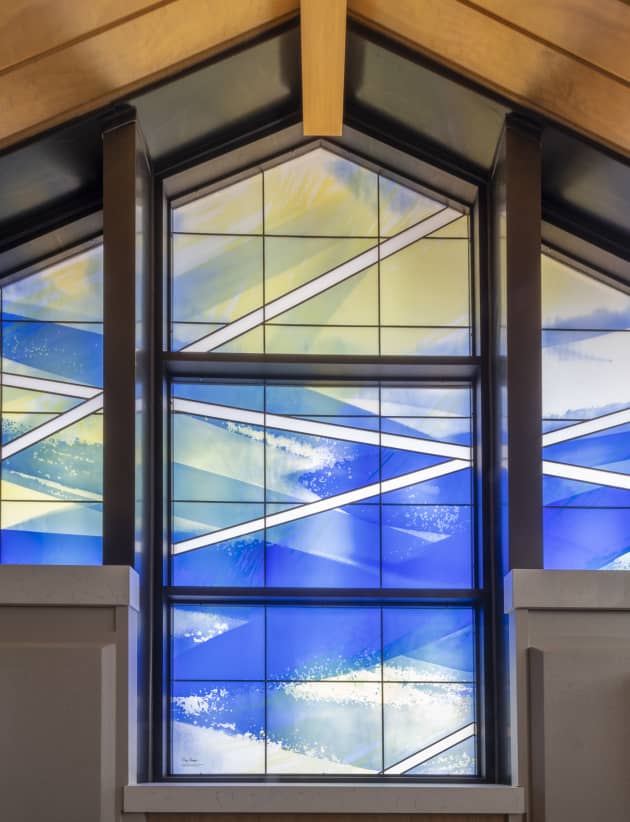 Photo: James Steinkamp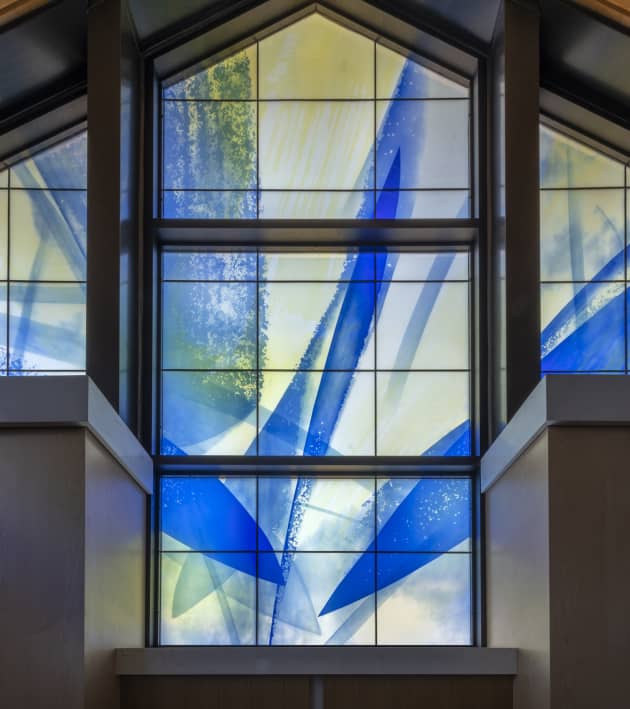 Photo: James Steinkamp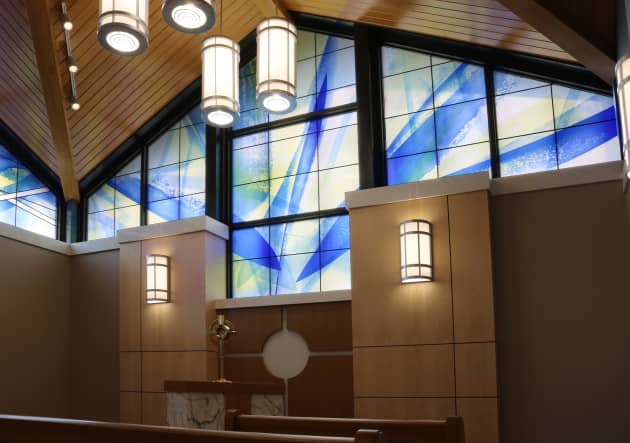 Photo: artist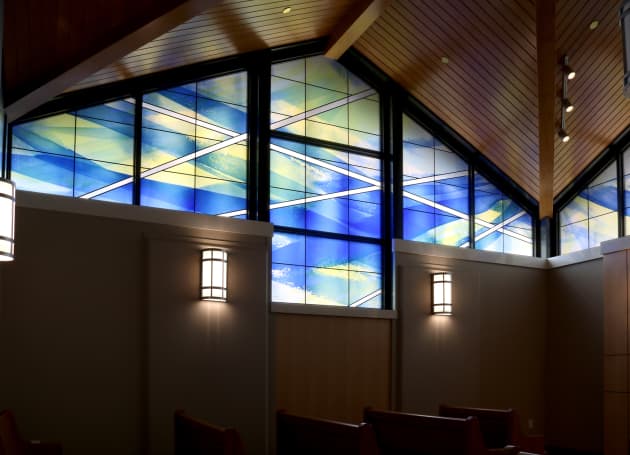 Photo: artist
Client: Holy Apostles Church
Location: New Berlin, WI, United States
Completion date: 2018
Artwork budget: $100,000
Project Team
Industry Resource
Anna Rothfuss
Derix Glasstudios
Architect
Peter Damsgaard
Groth Design Group
Industry Resource
Robert Christ
LambertsGlas
Overview
Chapel windows, Holy Apostles Catholic Church, New Berlin, WI. 2018. (2) 22' x 11'. Blown glass, acid etched, yellow vitreous enamel, fired, leaded. A meditative, uplifting composition for this Blessed Sacrament chapel. The windows were made in double- flashed blown glass that was acid etched to interpret the painting in a three-dimensional way. Yellow vitreous enamel accents were airbrushed on and fired.
Goals
The church committee wanted the art glass to be showcased, and to inspire community and welcoming with the art. The architect built the chapel to reflect the client's desires. The chapel is quite small and the art glass is very dramatic in such a small room. I wanted the glass to be simple to complement the simplicity of the space without overwhelming it. I used a limited palette for an understated power.
Process
The team started by reconsidering the divisions of the windows into fewer openings and making the mullion pattern less obtrusive, then deciding the best way to incorporate the glass into the framing. Several design directions were presented. I worked with Derix Glasstudios to translate the paintings into blown glass.