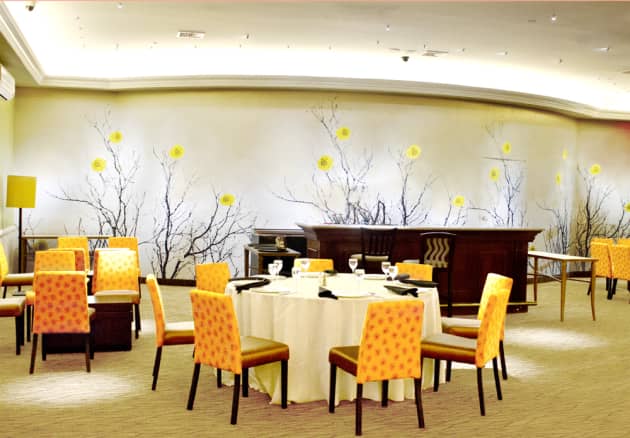 Client: American & International Design for Hilton Garden Inn
Location: New York, NY, United States
Completion date: 2014
Project Team
Interior Designer
Susan Huckvale Arann
American & International Designs, Inc.
Overview
GardenWalls, Japanese Spring Collection,Yellow was installed at the Hilton Garden Inn, Lobby Lounge area. The total sq. feet: 455 ft.
Goals
The client wanted a more natural-insured environment with a modern approach for their main lobby area. The design firm, American & International Design requested GardenWalls as they wanted to bring the natural elements of nature indoors.
Process
GardenWalls, nature-inspired wall coverings, are custom designed to fit any wall size. I created a design purposefully tailored to work with the specific dimensions. I collaborated closely with the design firm through the entire process, resulting in a magnificent installation.
Additional Information
American & International Design Firm and Hilton Garden Inn were extremely pleased with the installation. The collaboration was a great success for everyone.