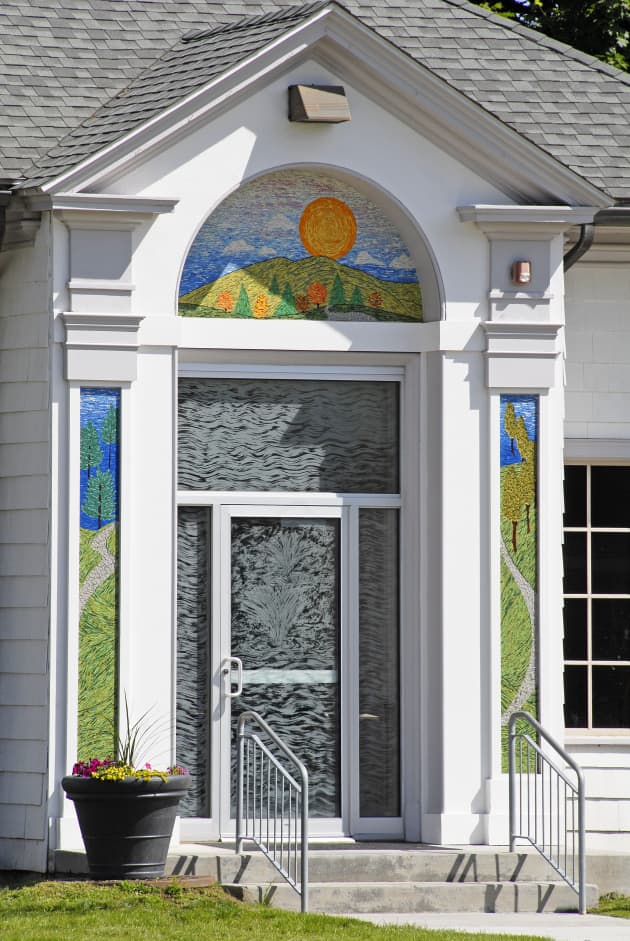 Photo: Chris Maggio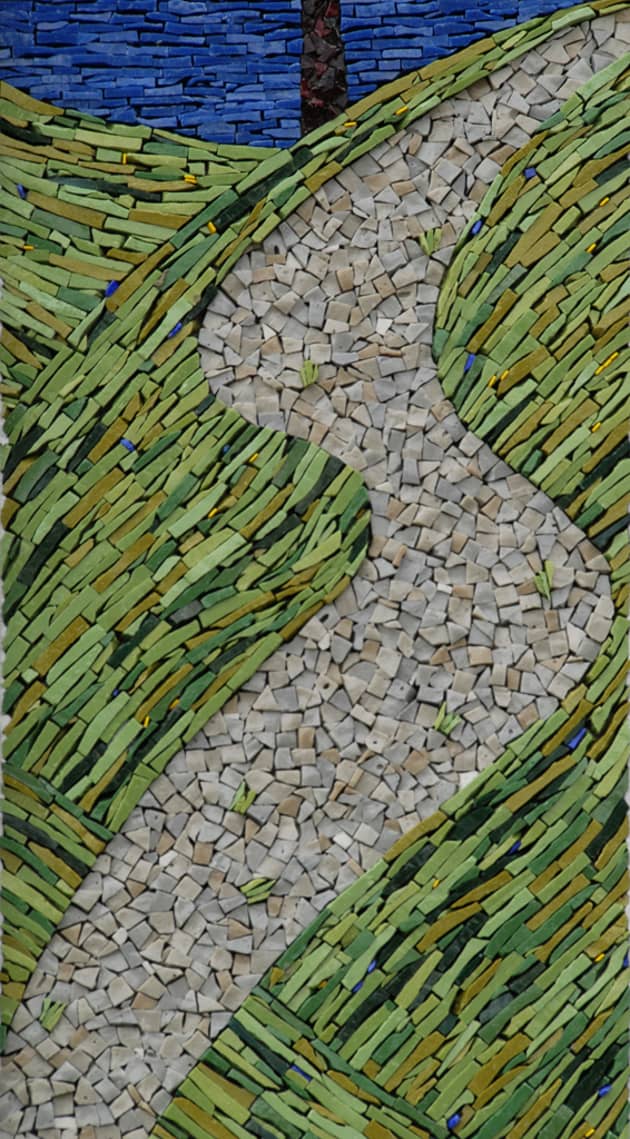 Photo: Chris Maggio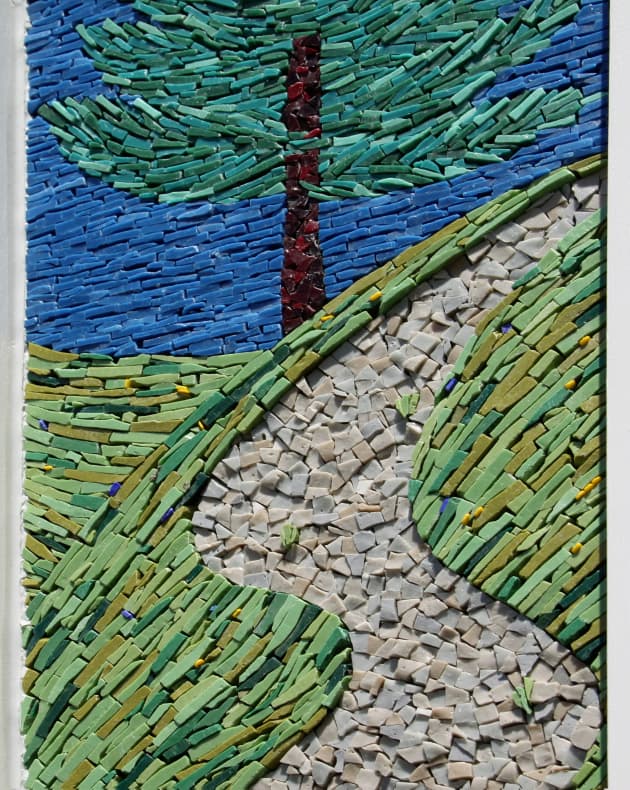 Photo: Chris Maggio
Client: Hillside Children's Center
Location: Rochester, NY, United States
Completion date: 2010
Project Team
History of Center, its mission
Hillside Children's Center
Hillside Children's Center
Artist
Nancy Gong
Gong Glass Works
Interior Designer
Clark Patterson Lee Architects
Clark Patterson Lee Architects
Overview
Glass mosaic highlights central community building while reaffirming a sense of place, the children's center at the top of the hill. The hill and the journey up the hill is an anology to the life experience the children and young adults are experiencing. The design has become a symbol of belonging and community. The one building on the children's center campus that was not brick was plain, ordinary and off balance. The primary objective was to highlight, formalize and beautify and create a welcoming entry of the main community building on the campus for the residents and visitors of the children's center. Another goal was to maintain visibility through the entry. Other requirements were that the art be long lasting and durable with low maintenance. The Center wanted the children to be able to experience living in an environment with beauty in it.
Goals
The design needed to be meaningful to the children and the center. It was crucial that the children embrace the design and that it help to nurture their spirit. It was important to avoid colors such as red and sharp pointed shapes that might agitate the spirit. Scenes of Pinnacle Hill, where the Hillside Children's Center is perched, and Cobb's Hill, a park across the way, draw parallels to a child's journey at Hillside. Views of both hills are symbolic of the children and their families looking inwards and outwards to the future. Rolling hills dotted with wild flowers lead to dark and stormy skies that give way to fair weather clouds. Warmth of the sun gives strength, while the waters from Lake Riley Fountains at Cobb's Hill calm the soul – all while the change of seasons take place. Gently glistening in the daylight, bright happy colors in all weather conditions for all seasons make this a happy building all year round. The mosaic shifts the focus from the asymmetrical building to the formal entry to create a warm and welcoming entry.
Process
In early discussions, the client suggested a mosaic. The artist worked directly with the client and the young residents of the center on the overall entry concept and colors introducing the full light entry and design of the mosaic and etched glass door. In consultation with the project architect, an uninviting prefabricated institutional aluminum paneled framed entry was changed out for a more welcoming full light secure glass entry. The building color was changed from a depressing muddy gray to white. The artist coordinated and consulted with the children, client, general contractor, glazing company, and tile installer.
Additional Information
Initially there was concern over potential damage, but a sense of pride and enjoyment by staff and residents has overcome such fears. The smalti mosaic and etched glass provide a clear identity to the Eastman House, the center's primary community building where events for residents and vistors are held.