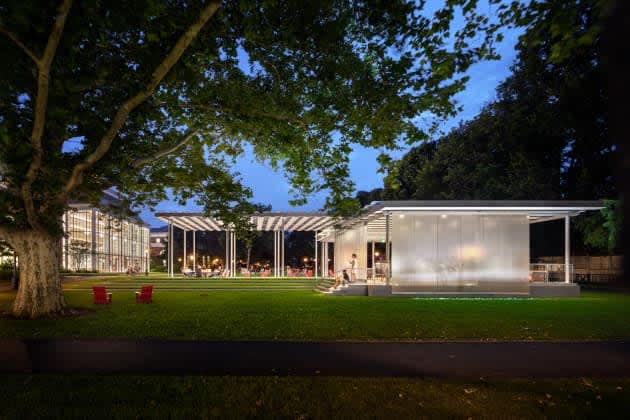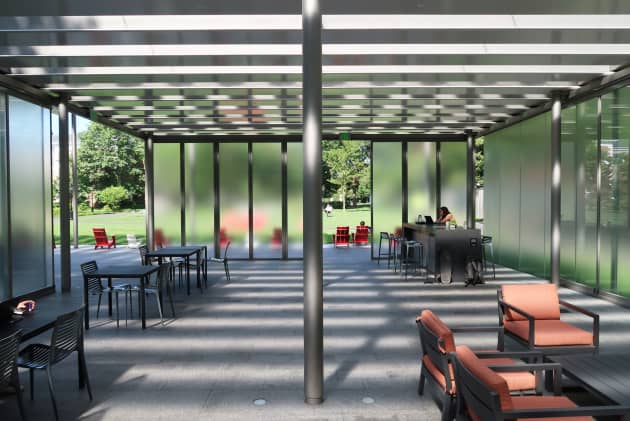 Photo: JCDA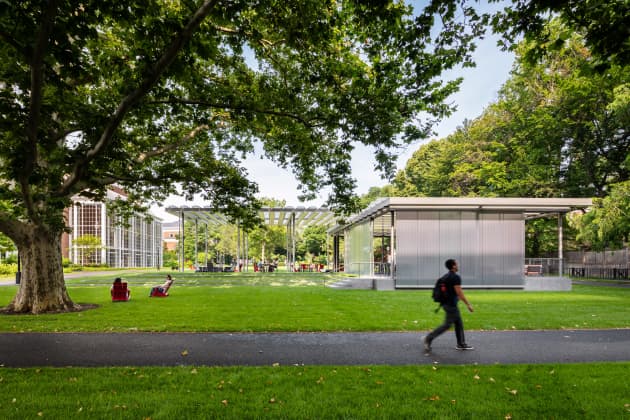 Photo: James Ewing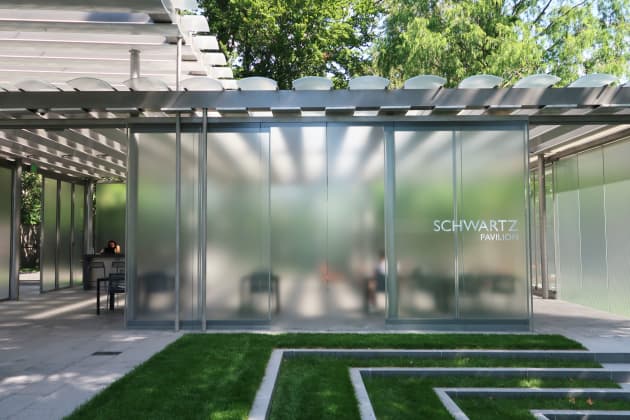 Photo: JCDA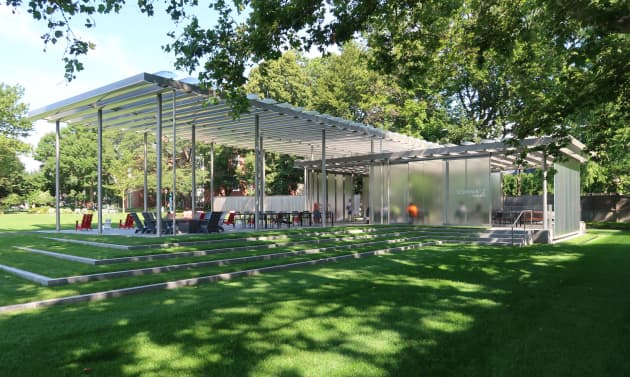 Photo: JCDA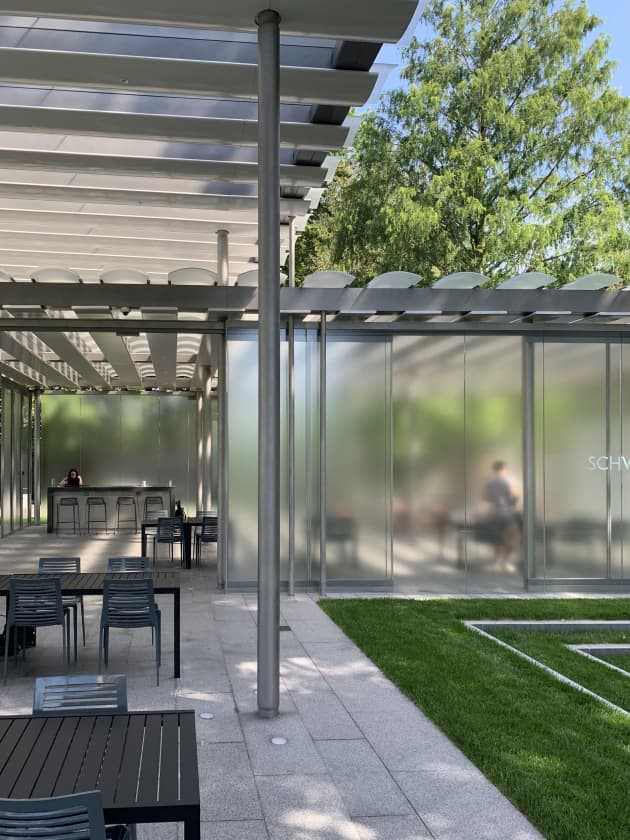 Photo: JCDA
Client: Harvard Business School
Location: Boston, MA, United States
Artwork budget: $6,000,000
Project Team
Artist / Designer
James Carpenter
James Carpenter Design Associates
Landscape Architect
Gary Hilderbrand
James Carpenter Design Associates
Architect
Reid Freeman
Architecture Operations DPC / REID Architecture PLLC
Overview
Various compositions of Laminated Acid-Etched Glass with Reflective Interlayers (some operable), stainless steel columns, painted steel, aluminum, reinforced concrete
Upper Canopy 82'-8" L x 38'-6" W x 18 H
Lower 52'-8" L x 36'-4" W x 13'
5,000 sf
The HBS Schwartz Pavilion is a contemporary structure located in the heart of the Harvard Business School campus. It is designed to be a focal point for student engagement and activity within the newly renovated campus commons.
Goals
The siting of the pavilion in the commons along the primary circulation routes of the commons paths and Kresge Way encourages participation for both informal and structured social exchanges and recreation. Strategically placed within Reed Hilderbrand's landscape design, JCDA's pavilion is configured with two overlapping canopies of different heights that link to the scale of the open lawn of the commons and the surrounding building context to define the two primary covered spaces of engagement. Light responsive materials of the canopy and vertical partitions provide privacy, delineate space, and display activity and occupancy.
Process
Architect: Architecture Operations D.P.C.,
James Carpenter, Design Principal
Reid Freeman, Managing Principal

Artist/Design: James Carpenter Design Associates Inc.
James Carpenter, Principal
Richard Kress, Design Director
Katharine McClellan, Senior Designer/Project Manager
Xavier Schirlin, Designer
Garrett Ricciardi, Designer

Landscape Architect: Reed Hilderbrand

Lighting: Dot Dash

Engineer: Schlaich Bergermann Partner

MEP: R.G. Vanderweil Engineer

Operable Walls Architect: REID Architecture
Additional Information
Awards: 2019 Sara National Design Merit Award, Harvard Business School Schwartz Pavilion, 2019 Sara Ny Design Honor Award, Harvard Business School Schwartz Pavilion, 2019 AIA New York State Design Honor Award, Harvard Business School Schwartz Pavilion, 2019