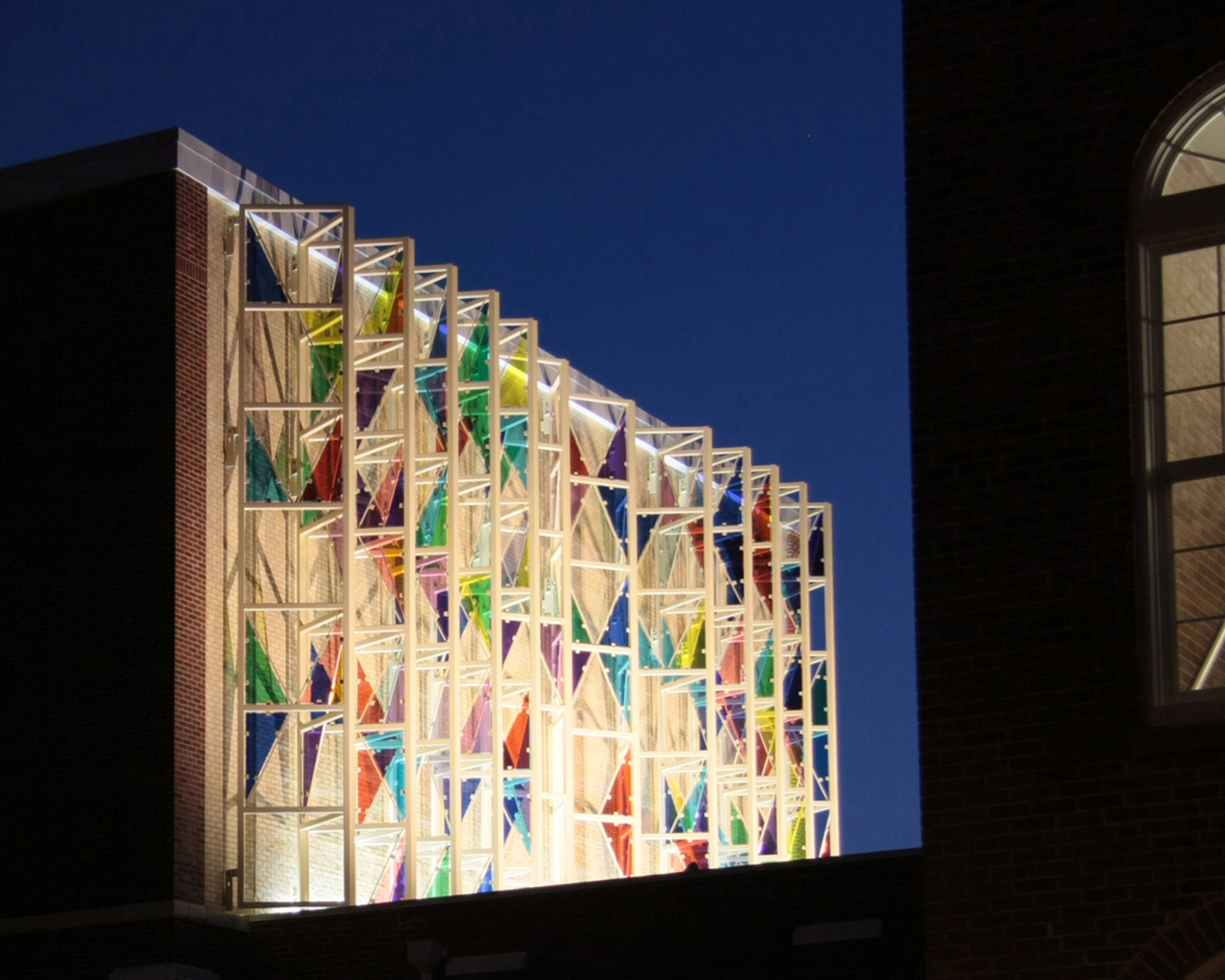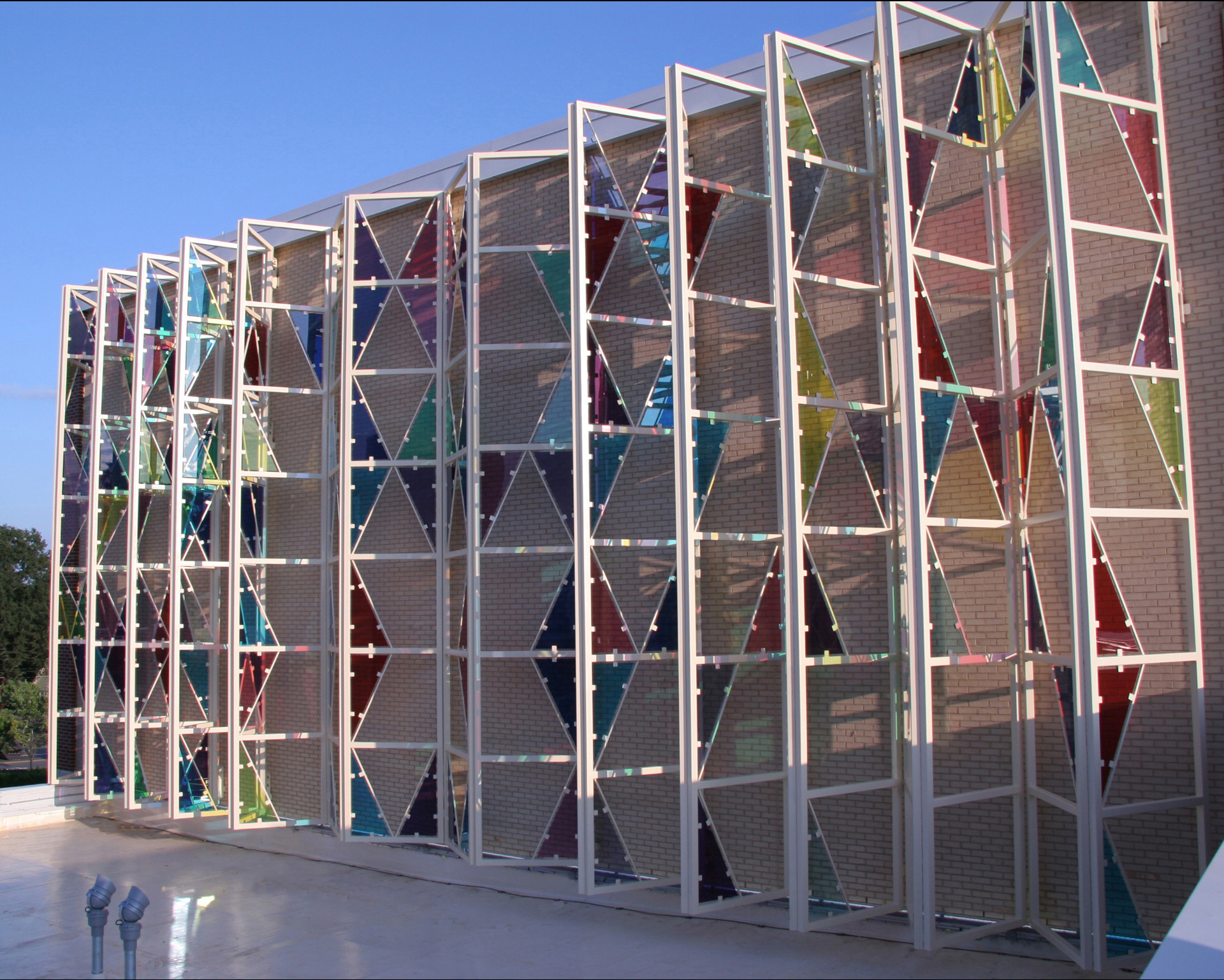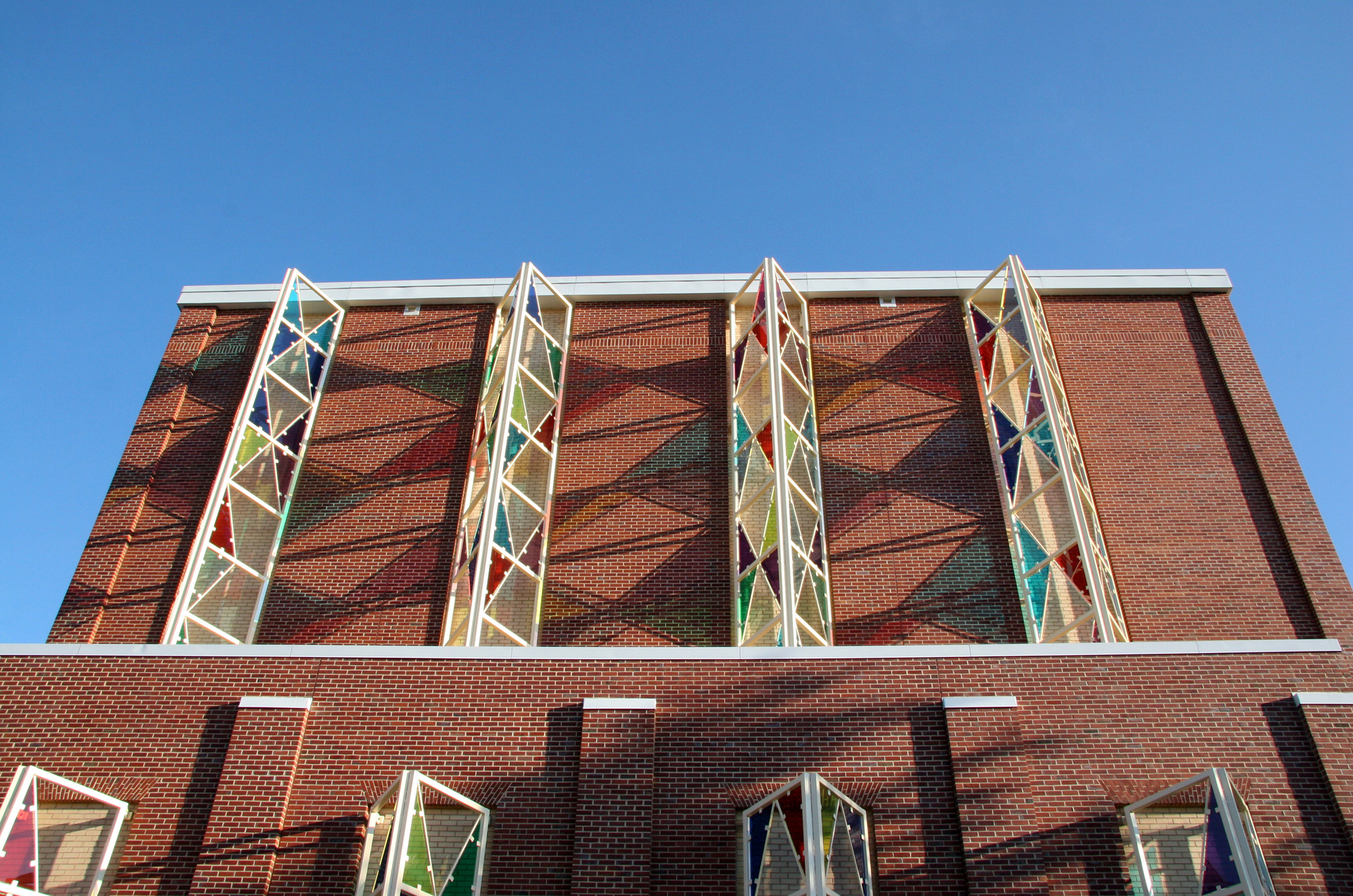 Project
Cary Art Center
Cary United States
2007-07-15
Artwork budget: 400000
Project Team
Artist
Sonya Ishii
Jim Hirschfield and Sonya Ishii
Artist
Norie Sato
Sato Services
Overview
Materials: Steel, Glass
Dimensions: 30' height, 60' Width, 4' Depth
Based on the renown HARELQUIN pattern, this mural was created specifically for the Cary Arts Center's flytower. The work references the icons of theater, and dramatically changes as the sun passes overhead and lights illuminate the tower at night.
Goals
The artists worked with the Architects who wanted the flytower exterior to be "jewel like" and were able to achieve this through the use of colored glass.
Process
Harlequin was collaborative effort by Jim Hirschfield, Sonya Ishii, Norie Sato and the architectural team from Clearscapes.