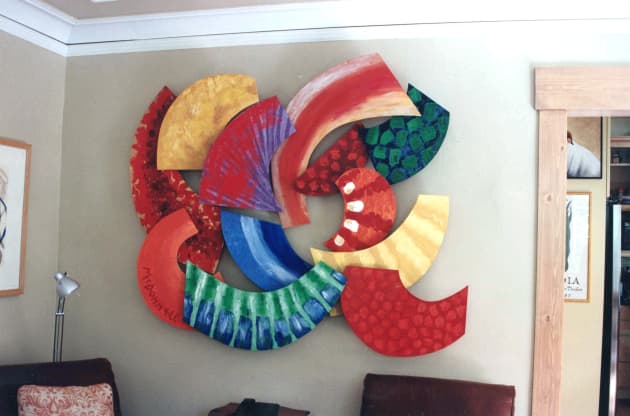 Client: Providence Hospital
Location: Seattle, WA, United States
Completion date: 2002
Artwork budget: $35,000
Project Team
Artist
Joseph Mcdonnell
Atelier McDonnell LLC
Client
Providence Hospital
Providence Hospital
Overview
60'' x 72'' x 10'' Stainless steel and oil.
Goals
I was inspired by some of the paper relief work done by Henri Matisse. The title Ham, Bacon, and Eggs was given by my daughter. It is not in the conference room of the headquarters of Providence Hospital in Seattle, WA.
Process
My concept was to create a composition of swirling forms. I wanted it to be very colorful and have a lot of texture in the paint. The original maquette measured 10'' x 8''. It was made of aluminum, rivets and acrylic paint.