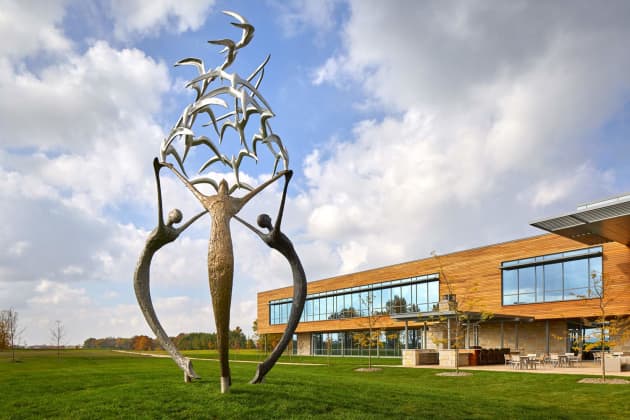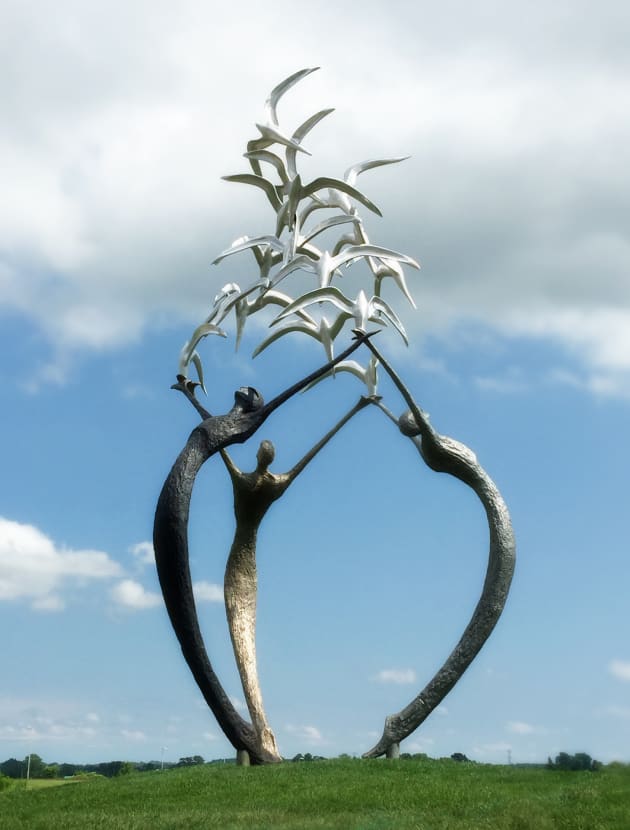 Photo: Marci Blumberg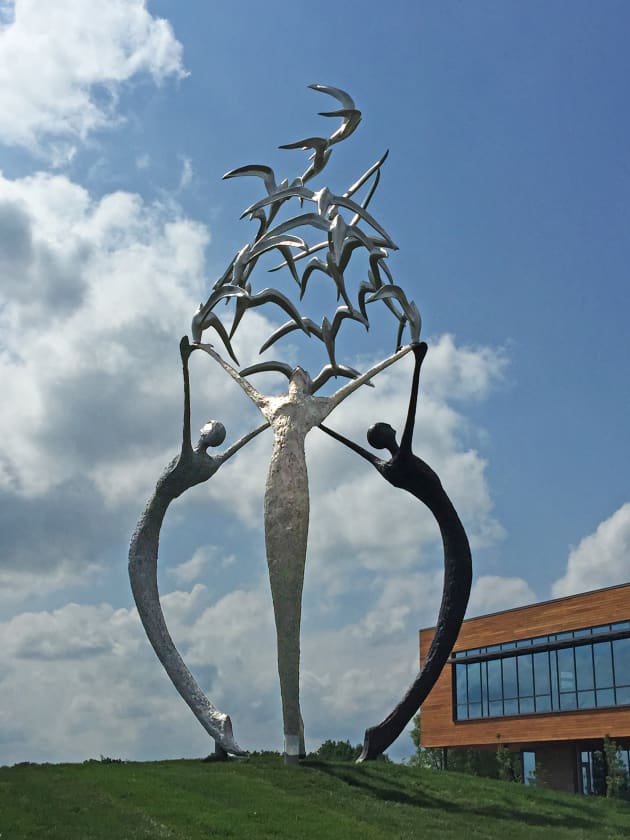 Photo: Marci Blumberg
Photo: Marci Blumberg
Client: Private Corporation
Location: Fond du Lac, WI, United States
Completion date: 2019
Artwork budget: $100,000
Project Team
Art Consultant
Allison Hays Lane
Malouff Engineering, Inc.
Overview
Iconic sculpture for Wisconsin company corporate headquarters. Dimensions: 18'x10'x10' Materials: bronze, stainless steel and aluminum alloy.
Goals
The site for this artwork is a multi-million-dollar, state of the art corporate headquarters designed by world-renowned architects and recipient of numerous environmental design awards. The vision for the building was to be ground-breaking in every way from aesthetics, to functionality to innovative use of the latest environmental and work-related technologies. As aesthetics were so important as well as work environment, the inclusion of fine-art into the building was fundamental to the stakeholders' vision.
Process
As a privately held corporation, leaderships' vision and views took great priority in informing the conceptualization process of this work. This was both challenging and freeing at the same time. The bureaucracy inherent in most large projects was negated, but be replaced by powerful individuals with strong opinions and visions of their own. We made a great team and the entire project was a wonderful experience.