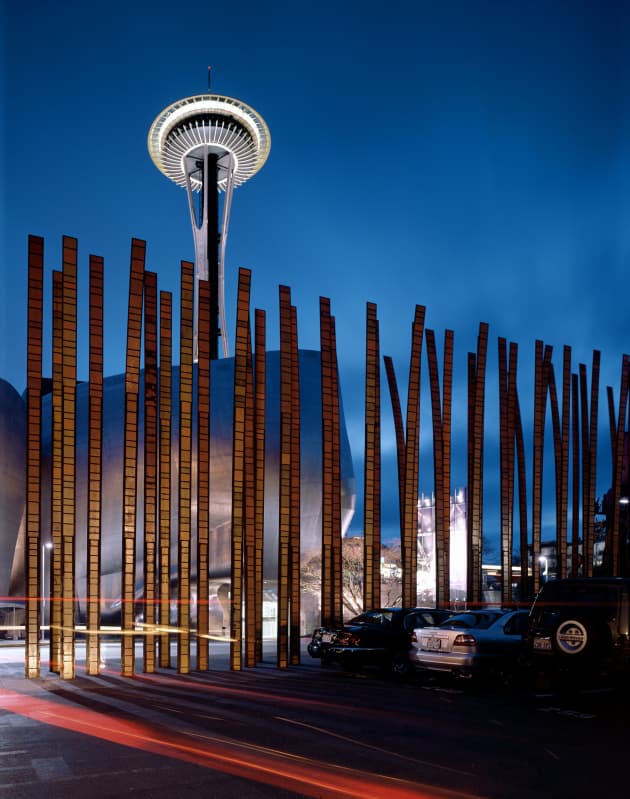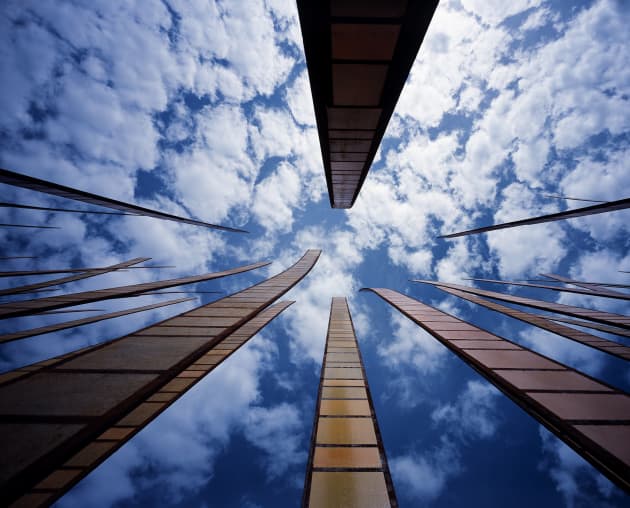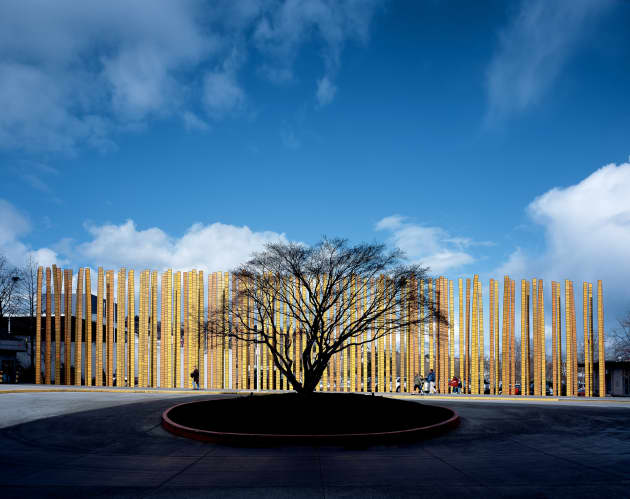 Client: Seattle Center
Location: Seattle, WA, United States
Completion date: 2003
Artwork budget: $200,000
Project Team
Overview
Seattle Center, Harrison Street entrance, Seattle, WA. Steel and epoxy paint. 30' x 150' x 4', each blade (of 110) is 30' x 1' x .75".
Goals
This 150-foot long and surprisingly flexible screen wall draws people into the Center and park day and night. The artwork received an AIA award and has become iconic for the Center and very popular with skateboarders and strollers. I like the way this piece conveys an organic quality of grass or bamboo (moves slightly in the wind), yet it's made out of industrial materials in a very urban context.
Process
I worked collaboratively with R/B/F Architects to create a flexible steel screen wall to help lead visitors through a new entrance into the Center (and it's new parking garage), while also masking an older adjacent parking area.