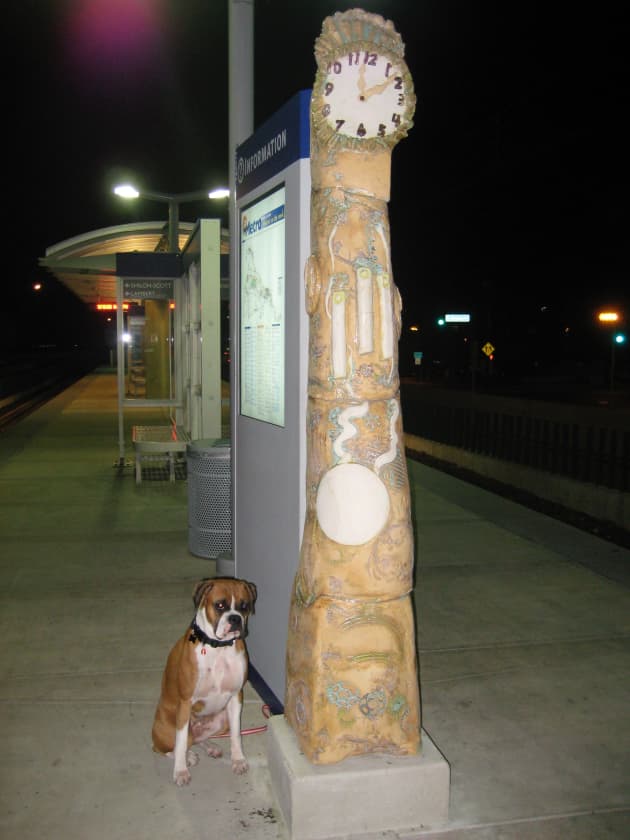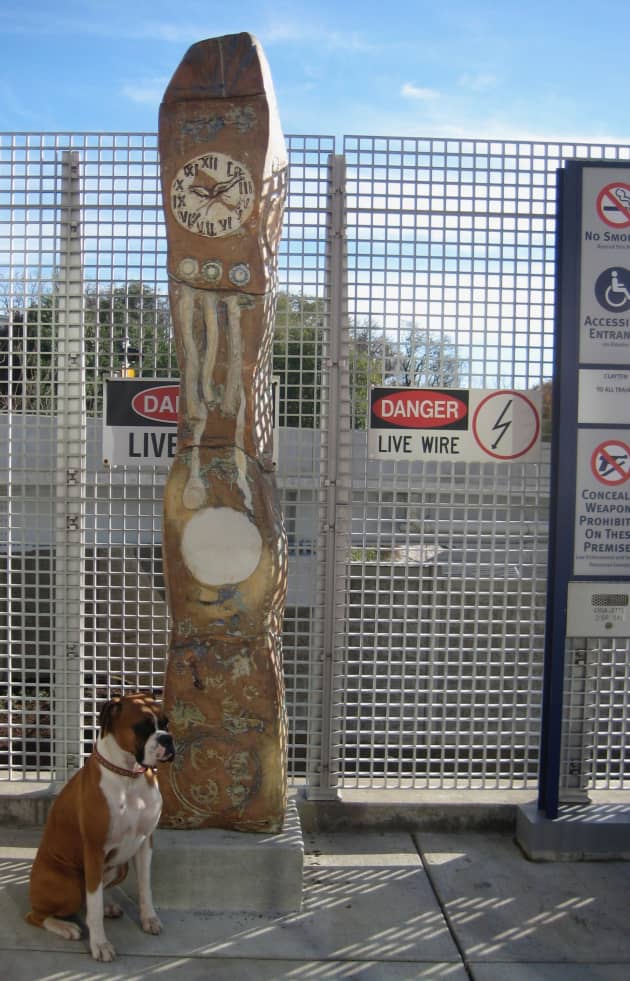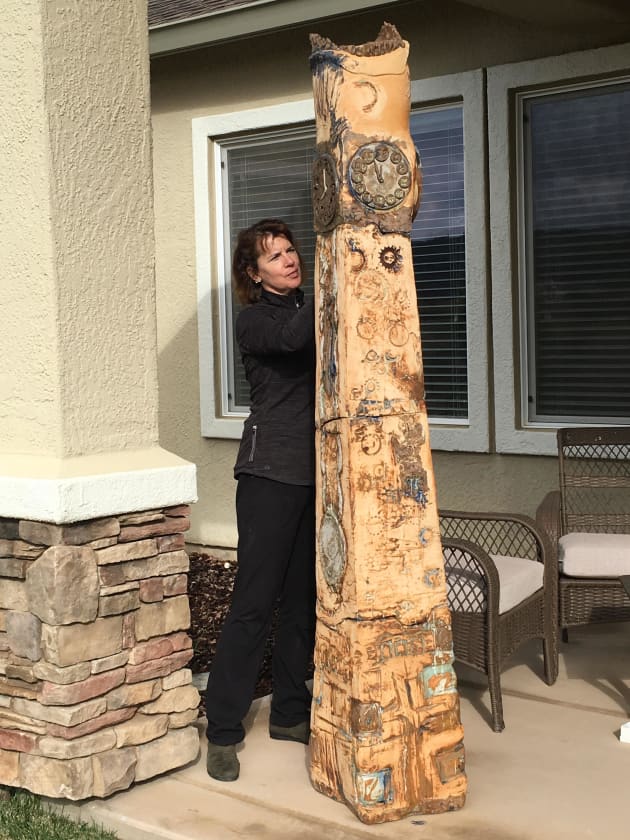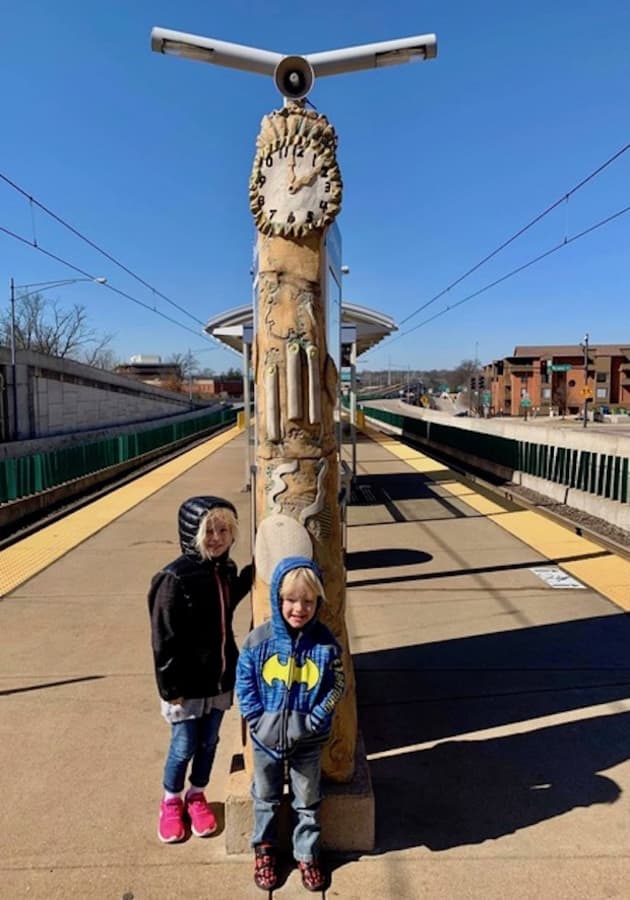 Client: Art in Transit
Location: St. Louis, Clayton, MO, United States
Completion date: 2010
Artwork budget: $12,000
Project Team
Public Art Agent
Art in Transit
Overview
I was invited by Art in Transit in 2008 to make site-specific artwork for the Metro Link Station in Clayton, MO, a high value area. I created three large Grandfather clocks in ceramic column form. This artwork has never been vandalized, it's always been admired. Thanks goodness!
Process
I enjoyed working with anyone's input. I am a daughter of an architect, have always thought collaboration is good.
Additional Information
I made a fifth Grandfather clock for a client in San Francisco area in 2015.