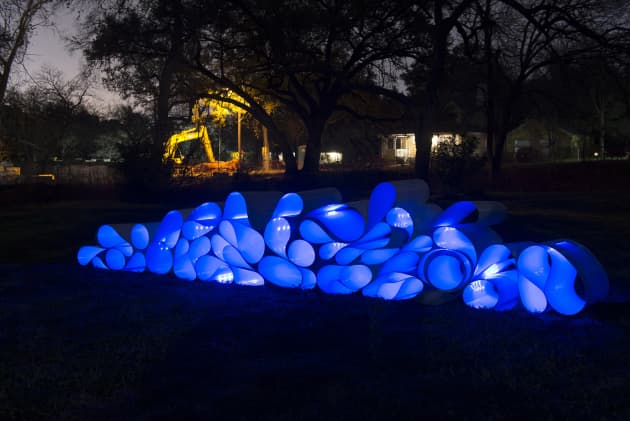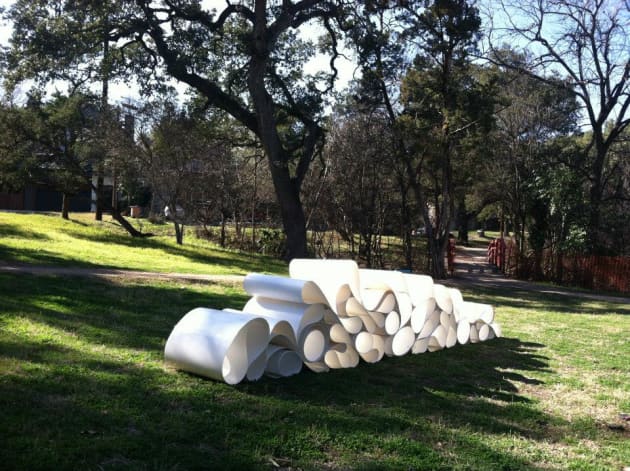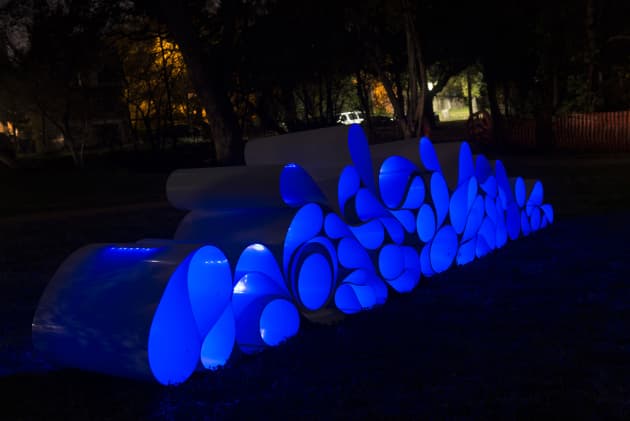 Photo: Leah Overstreet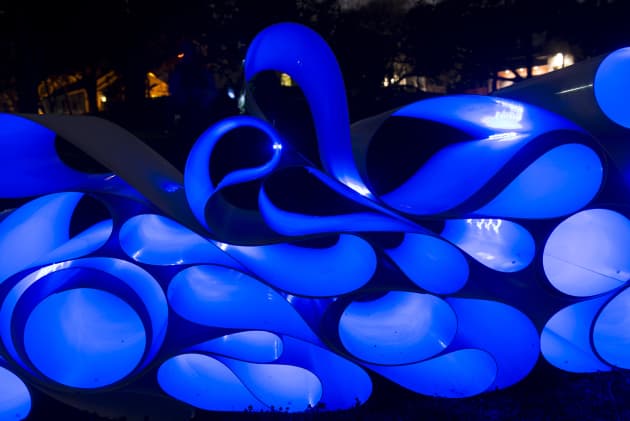 Photo: Leah Overstreet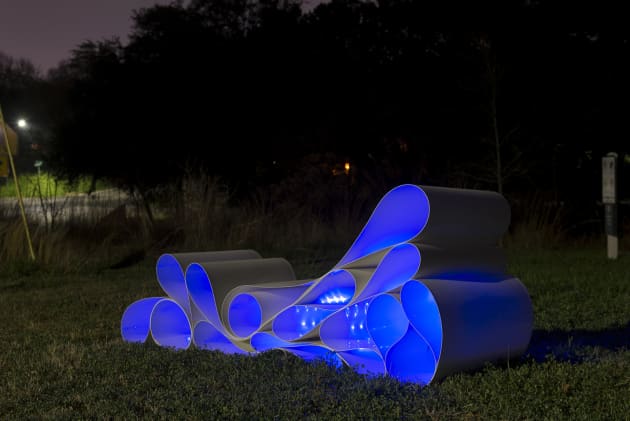 Photo: Leah Overstreet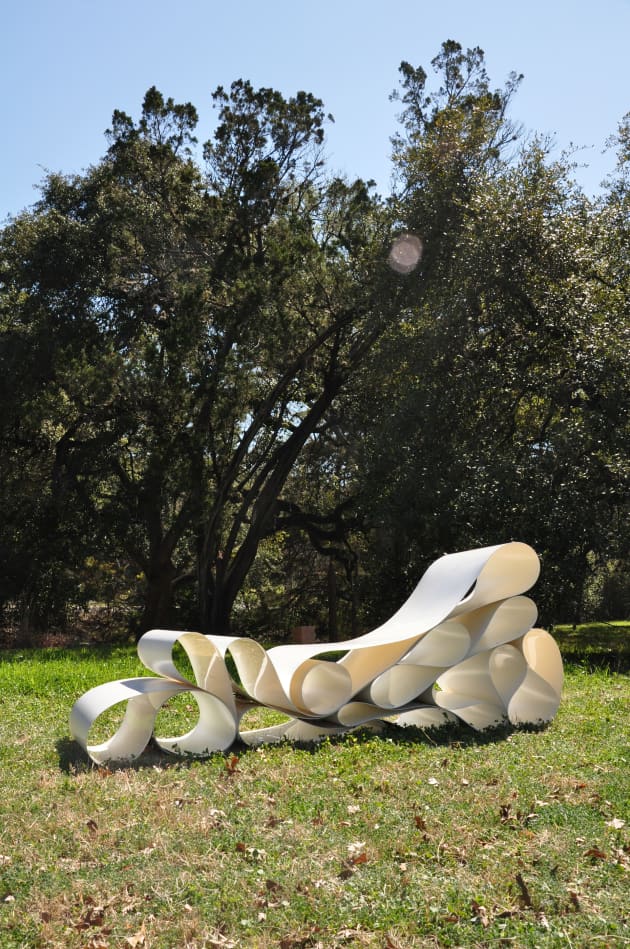 Client: City of Austin
Location: Austin, TX, United States
Completion date: 2014
Artwork budget: $8,000
Project Team
Artist
Melissa Borrell
Melissa Borrell Design
Client
City of Austin
City of Austin
Overview
The undulating forms reference the water that is so scarce in this region. Made of plastic embedded with solar powered LEDs it glows in the evening for a different experience of the piece. The installation consists of 3 related sculptures placed in Stacy Park along the Blunn Creek Greenbelt. Location: Little Stacy Park
1400 Alameda Dr., Austin, TX 78704
Duration: 3 months
Install date: February 2014 De‐install date: June 2014
Materials: HDPE Sheet, nylon nuts and bolts, footing stakes, L.E.D. solar lights
Goals
The TEMPO program allows artists to explore a range of themes suitable for the outdoor environment and provide the opportunity for innovative, thought-provoking artwork that impacts the way people experience their environment.
Process
The design was approved by the Art in Public Place Panel and the Parks Department.
Additional Information
My background as a jewelry artist has fostered a curiosity about the influence of scale on the experience of a work of art. After working on a playground design this past summer, a much different scale from jewelry design, I began to imagine all of my works as climbable structures. The concept is often the same for me at different scales but the experience and interaction with the piece is different and I am excited about developing my work with this shift in scale.