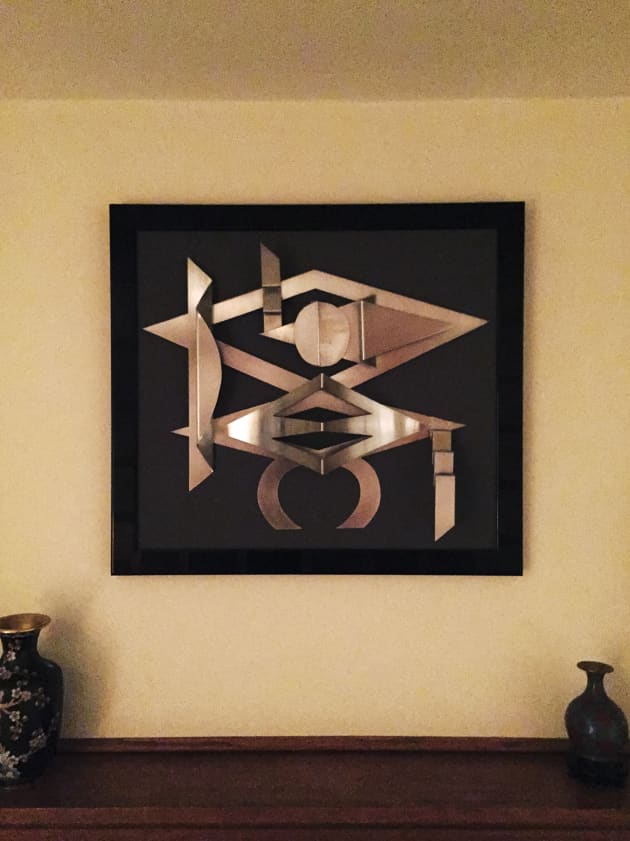 Client: Private
Location: New York, NY, United States
Completion date: 2012
Artwork budget: $30,000
Project Team
Overview
The client commissioned a wall sculpture that would act as strong statement about the environment and the effects of taking the natural world for granted. There were several materials proposed. Aluminum was the clients choice.The client's objective was that I create a piece that could be versatile and have the potential to be created in a much larger scale, possibly to include color.
Goals
The client requested the ability to move the piece around a variety of settings. The client also requested the work to stand on its own wherever placed, and be true to its environmental theme. The client's arts collection was comprised of mostly paintings but wanted one work with an environmental statement.
Process
I set my creation Global Warning in a frame that would allow the client the versatility of moving the wall sculpture as they would a painting. The client appreciated the work and the fact they can move it into various locations. They are considering a larger scale commission in a second residence.
Additional Information
My objective was to create a work that focused on a relevant theme that allowed emotional access and interpretation on an individual basis.