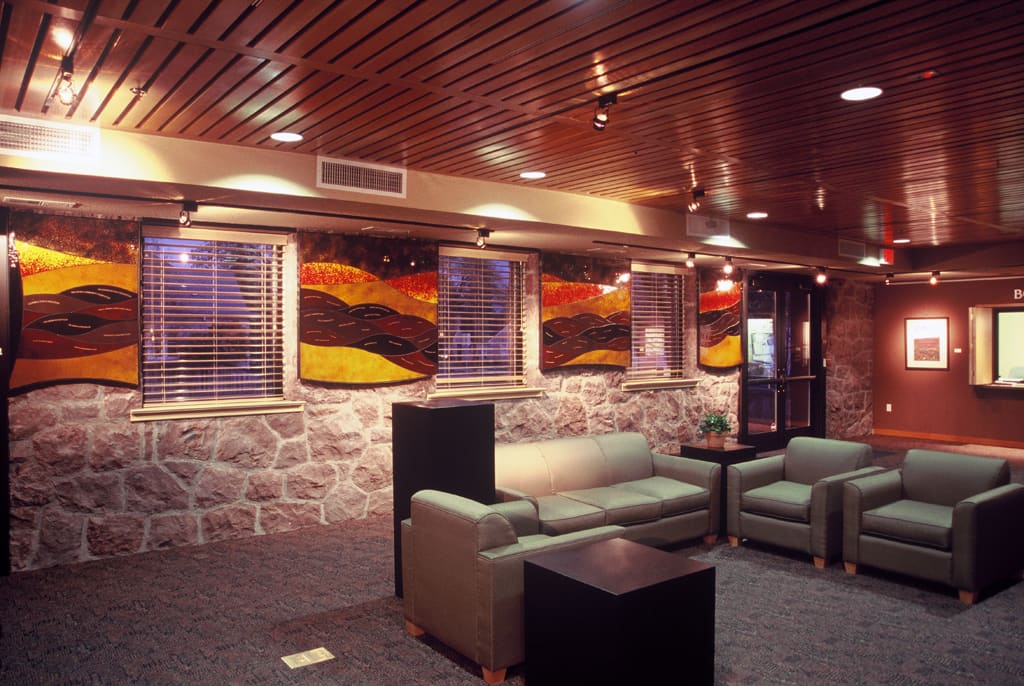 Project
Client: Glenn and Viola Walters Cultural Arts Center
Location: Hillsboro, United States
Completion date: 2005
Project Team
Industry Resource
Waterjet Design
Waterjet Design
Overview
Fused glass and clay waterjet cut shapes mounted on boards inside steel frames, with sand etched names. 26.62 feet long.
Goals
The goal for this donor wall was to show individuals as strands that are bound together to form the rope, representing the community coming together in purpose and strength.
Process
John Groth was the sole artist and designer on this project.