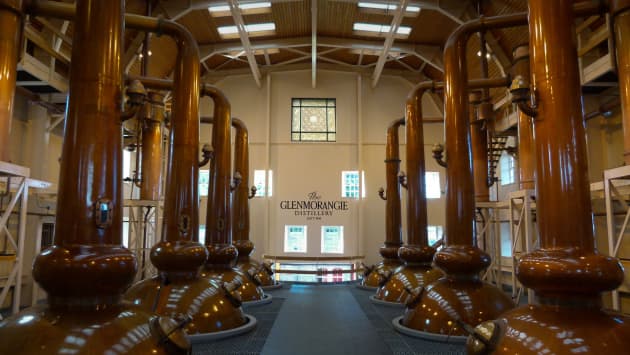 Photo: John Kenneth Clark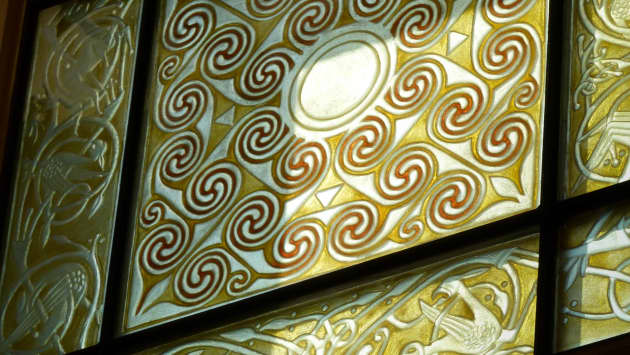 Photo: John Kenneth Clark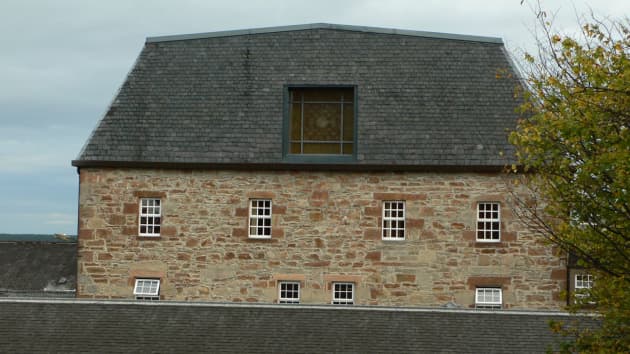 Photo: John Kenneth Clark
Client: Glenmorangie Distillery
Location: Tain, United Kingdom
Completion date: 2010
Artwork budget: $60,000
Project Team
Artist
John Kenneth Clark
Industry Resource
Derix Glasstudios
Derix Glasstudios
Overview
The still room at Glenmorangie became known as "The Cathedral" and it was deemed appropriate that there should be an art window there. The theme of the window was to be the signet used by Glenmorangie. This is derived from the Hilton of Cadboll pictish stone.The opening and the frame had to be prepared..Dimensions aprox. 2mt x 2mt square, made in 9 sections.
Goals
The project was an enhancement to the environment at the distillery at Glenmorangie and to bring a recognition of the source of the signet. Instead of simply using the signet, I decided to make a design based on the signet and the border that surrounds it on three sides and bringing the top border of the stone down to become the top border of the window.
Process
The window was only possible to be mad e in this form by using the American Bullseye Glass. This allowed me to create this relief sculpted fused panel that previously wouldn't have been possible. The mould was created by myself at the Derix studios in Germany where the glass panels were also subsequently also made.
Additional Information
This project was the beginning of a process that has led me in this new direction and fascination with relief sculpted glass.