Photo: Jessica Glesby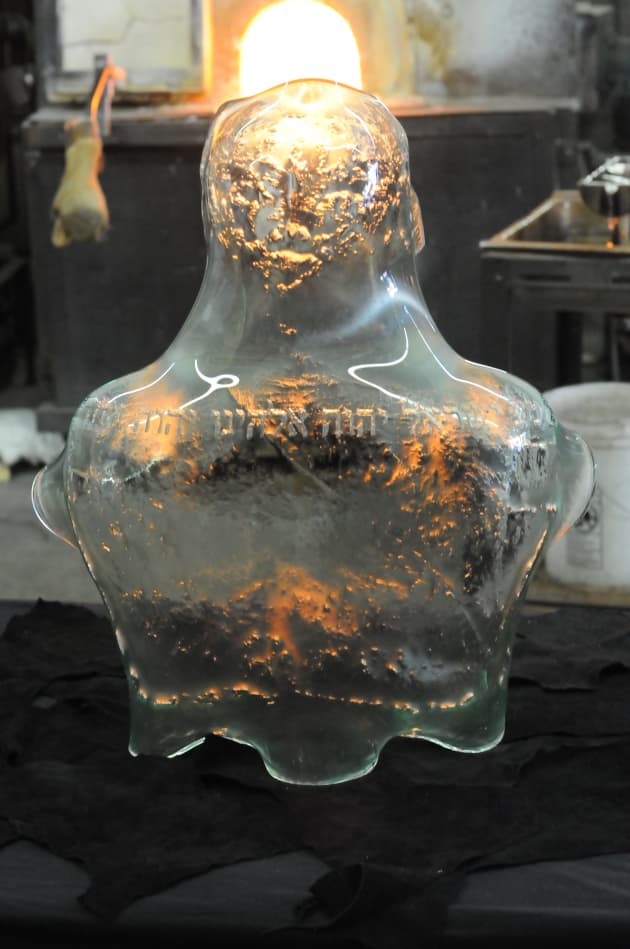 Photo: Jessica Glesby
Client: Beth Israel Synagogue
Location: Vancouver, BC, Canada
Completion date: 2014
Artwork budget: $8,000
Project Team
Client
Beth Israel Synagogue
Overview
The newly renovated Beth Israel synagogue wanted a strong artwork to greet congregants as they enter the building, as well as the main prayer sanctuary and dining hall.
Process
This piece was designed and created by the artist. It was then chosen by the synagogue for their space.
Additional Information
Glass is an ancient art medium that is lustrous and fragile. It is hard like a protective shell and has a presence but verges on being invisible. The tallit also marks a separation, carving out and containing holy space, separating the every day from the divine. The glass tallit also addresses the religious struggle that many young adults are experiencing and internalizing in today's modern world.