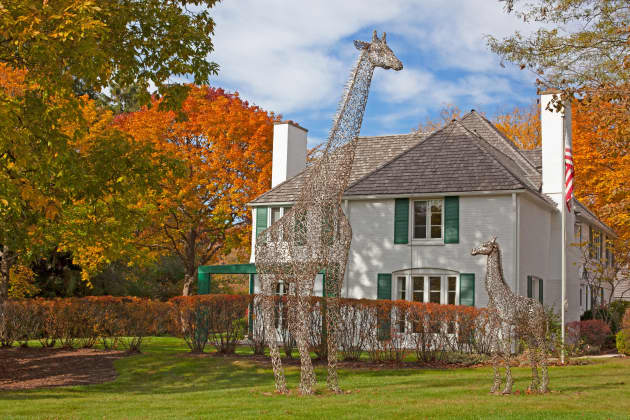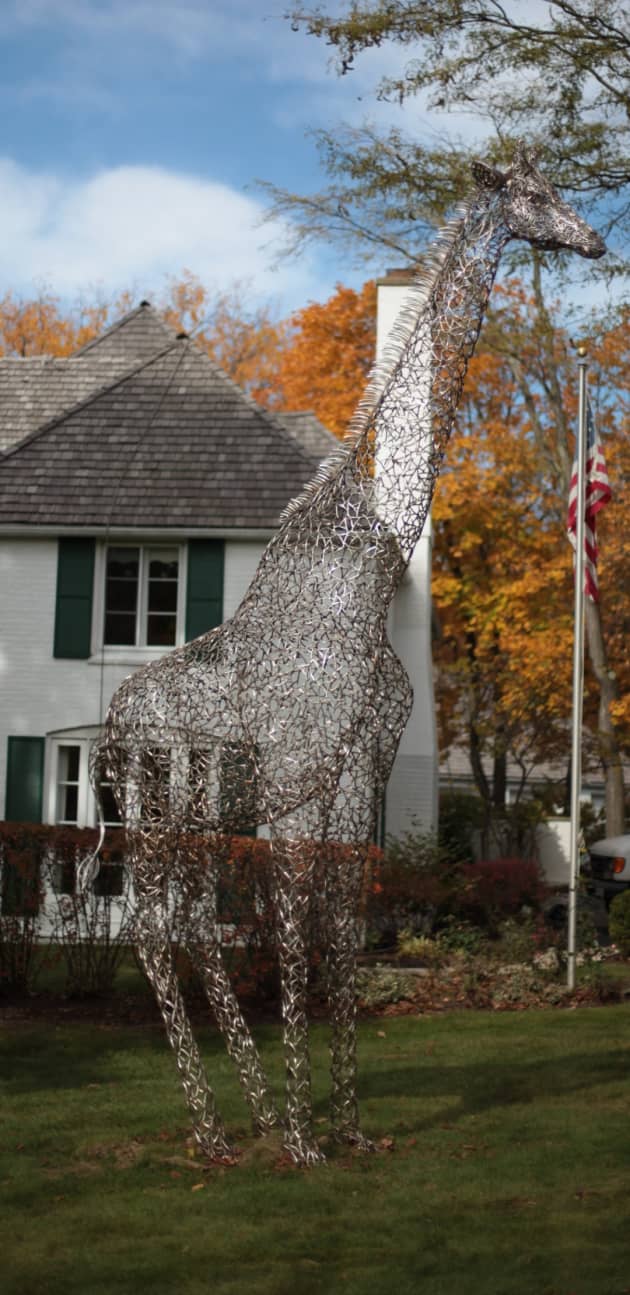 Client: Steve Lauer
Location: Lake Forest, IL, United States
Completion date: 2019
Artwork budget: $100,000
Project Team
Artist
Dan Shaughnessy IV
IV Productions
Overview
Thousands of Stainless Steel Pieces that would create an Adult Giraffe 18' / Baby Giraffe 7.5' Stainless Steel
Goals
To create a light and ethereal sculpture that has the shape of an adult / baby giraffe. It was crucial to come up with a design that did not hinder the view of the clients property but also displays the form of the giraffe.
Process
The project had no outside collaboration. The project was designed, built, and installed by myself. Each Stainless Piece is formed on a wooden stump and placed in it's corresponding place. It is a long process but if done right, has the ability to convey the exact shape you desire.
Additional Information
The project was a 50th anniversary present for clients wife. It was a completely secretive project. I was chosen by the client from 10 sculptors in the Midwest.