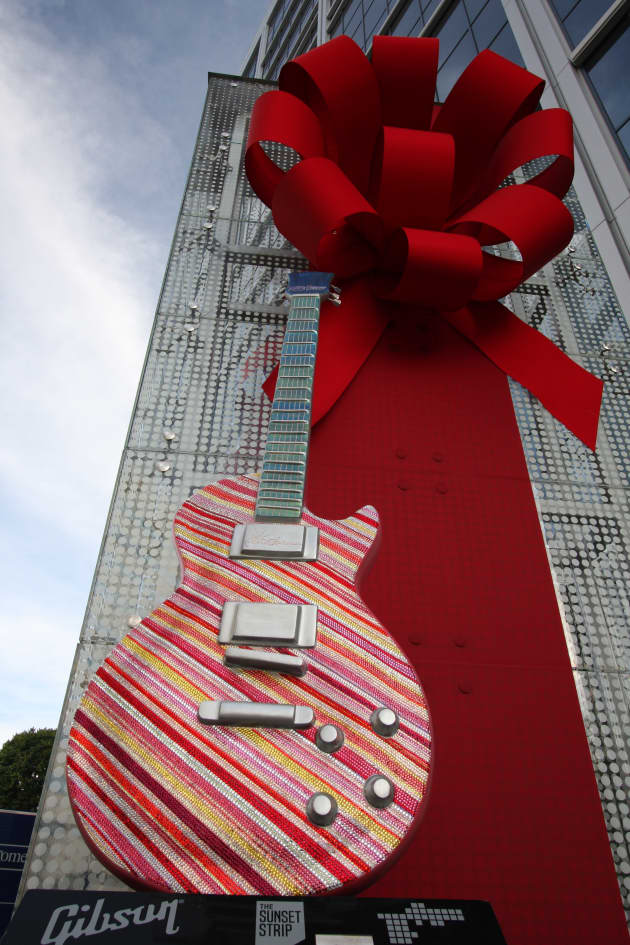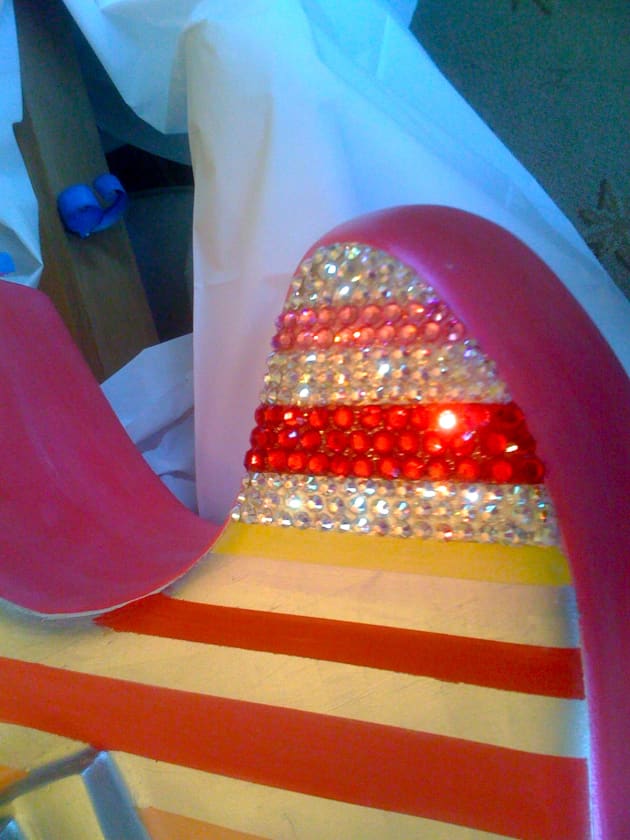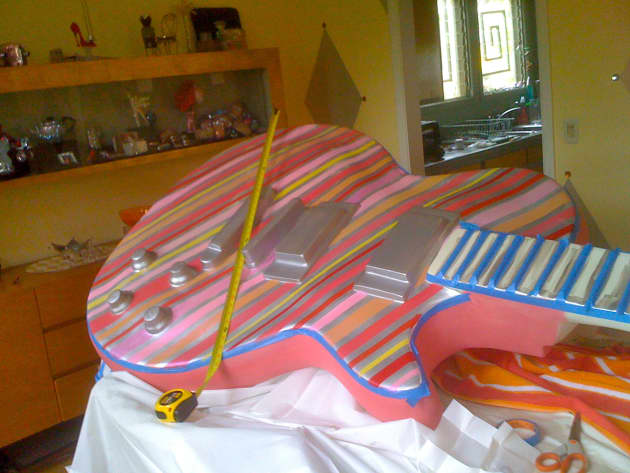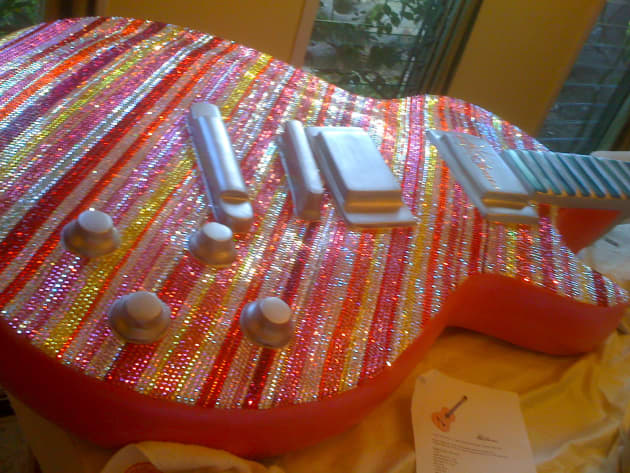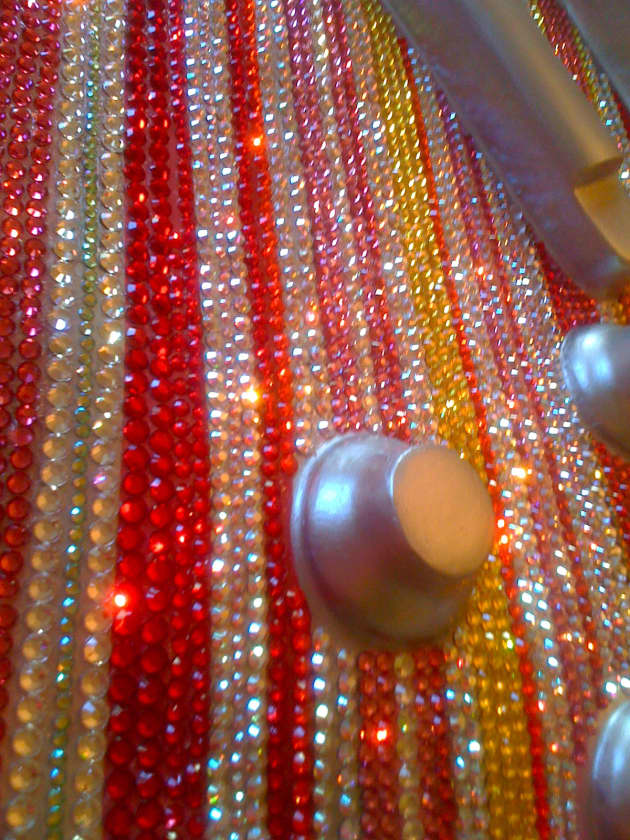 Client: West Hollywood
Location: Los Angeles, CA, United States
Completion date: 2010
Artwork budget: $150
Project Team
Art Consultant
Lesley Elwood
Client
City of West Hollywood, Chamber of Commerce, Gibson Guitars
Overview
I had just sketched up a Candy Stripe Guitar design for Katy Perry for her California Dreams Tour when I heard 25 artists were being selected to embellish 10′ tall fiberglass Le Paul Guitars for an exhibit on the Sunset Strip in Los Angeles. They were exhibited for 18 months and then auctioned to benefit and support music education.
Goals
The City of West Hollywood, the Chamber of Commerce and Gibson wanted to draw the public to the Sunset Strip. I was the only artist to use this medium of Pavé Crystal. I contacted Swarovski and they kindly sponsored me for the bulk of the crystals. It was a bonus that Katy gave her blessing and wanted her name on it.
Process
The Art Consultant for the project, Lesley Elwood, positioned my sparkly guitar where the sun hit it in the afternoon which created a really magical effect. I had only three weeks from picking up the guitar to finishing it so it was an every waking hour situation.
Additional Information
There are upwards of 50,000 crystals on this work of art multiplied by 12 facets so it had over a half million reflective planes. At the end of the project Team Katy bid and won this guitar at the Charity Auction. It now lives under a skylight in their office.