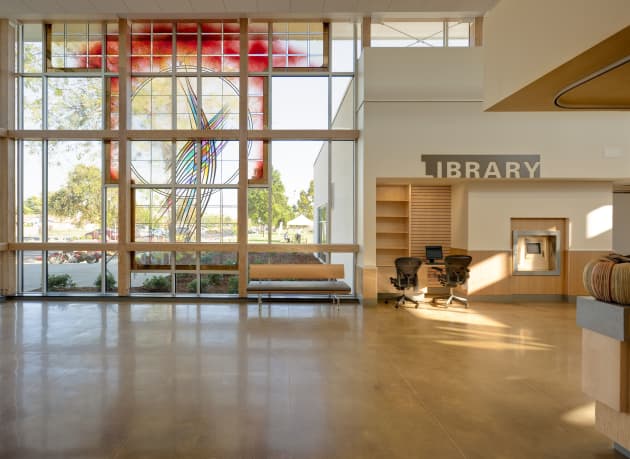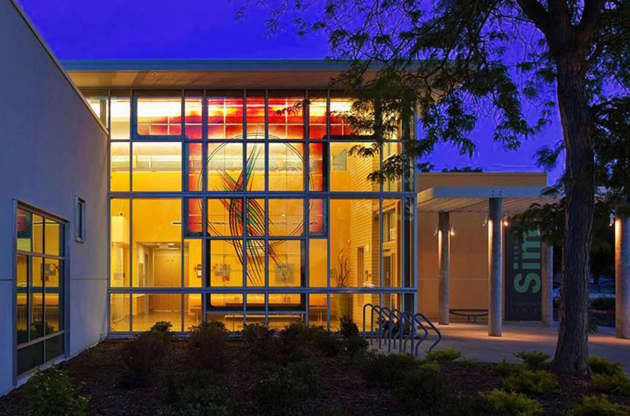 Photo: Jay Graham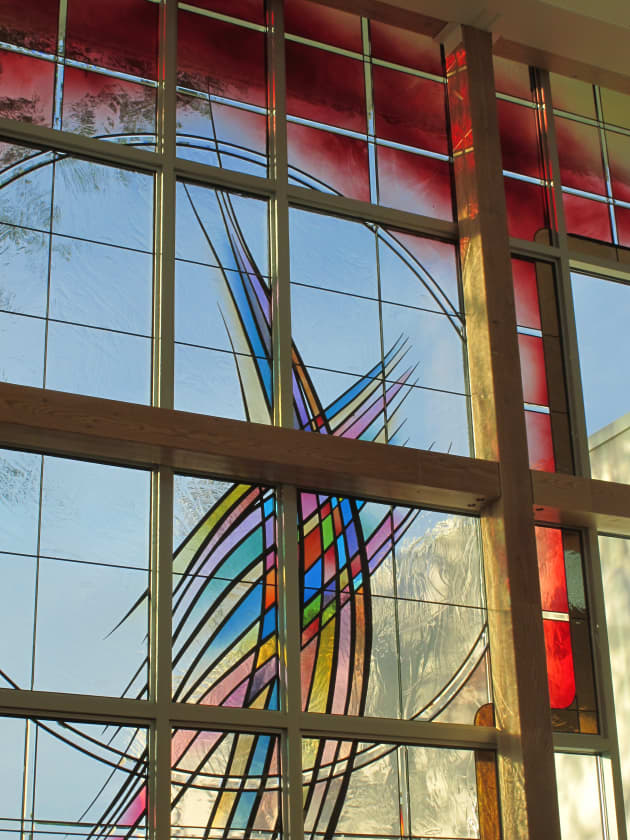 Client: Sacramento Metropolitain Arts Commission
Location: Sacramento, CA, United States
Completion date: 2009
Artwork budget: $60,000
Project Team
Artist
Elizabeth Devereaux
Devereaux Architectural Glass
Industry Resource
Owen Gabbert
Devereaux Architectural Glass
Architect
Mark Schatz
Field, Paoli Architects
Public Art Agent
Shelly Willis
Sacramento Metropolitain Arts Commission
Overview
A large geometric field of hand blown glass, clear bevels, and Kiln-fired gold luster surrounds the beveled circle. Within it is a woven glass tapestry of many colors. The tapestry is symbolic of the many diverse ethnic groups woven together, all members of this Sacramento Community Center.
Goals
After considering several areas, the architect and I decided upon the place for the art glass. Since it was in the entry and seen from the outside both day and night the window needed to both represent the diverse community ("Tapestry") to the neighborhood, and be a beacon for the community.

Process
It also had to allow ample light (facing north and no direct light) into the space inside. The addition of gold luster and bevels, gave the window a rich play of both projected prismatic light in the interior, and reflected light at night. All of these collaborative decisions took place with the architect, and were then approved by the Arts Commission.