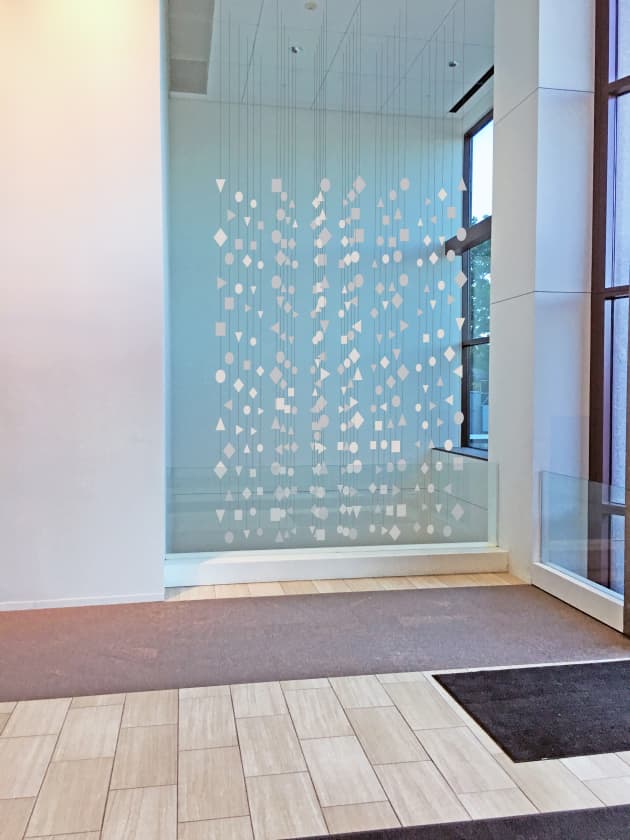 Photo: ©Cornermark®
Client: Corporate Proposal
Location: Chicago, IL, United States
Completion date: 2017
Artwork budget: $50,000
Project Team
Industry Resource
Carroll Fuhr
Fuhr Welding
Art Consultant
Loren Friedman
Friedman Fine Art
Overview
'Geometric Curtains' is an artist rendered concept of two hanging mobile sculptures, one in brass and another in stainless steel, created for specific indoor spaces with independent elements that move with air current influence. The piece is adjusted in size and scale as no two projects are the same in order to best fit within a given space.
Brewitz has installed kinetic sculptures at corporate entryways, reception areas, convention centers, and halls.
Goals
The goal of the piece is to provide a moving piece to entertain corporate visitors to dazzle their imagination. The piece is custom created for each business or facility with a similar or unique concept.
Process
Projects come to Cornermark Fine Art from referrals and curators or decorators with their client's requirements, photos of the site, and budget. Images are prepared using illustration software and inserted into the photograph of the site for approval. Adjustments are made during this process to hone in on client objectives. Once approved, constructing the piece may begin.
Additional Information
Special tools are manufactured to manufacture the sculpture so that the stainless steel wire is wrapped in a secure way to allow the fullest of motion possible for each element.