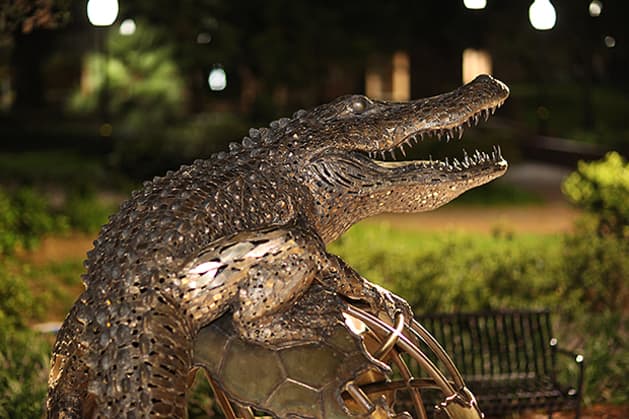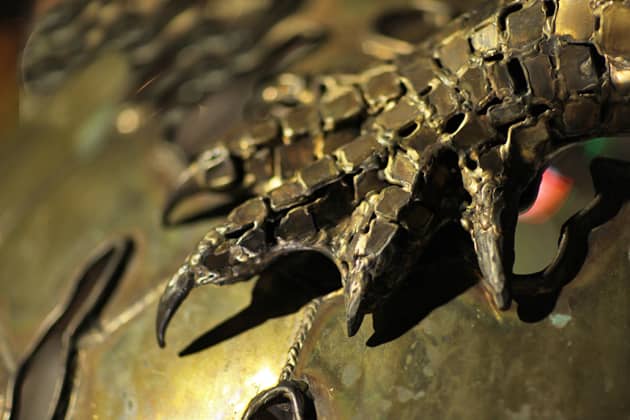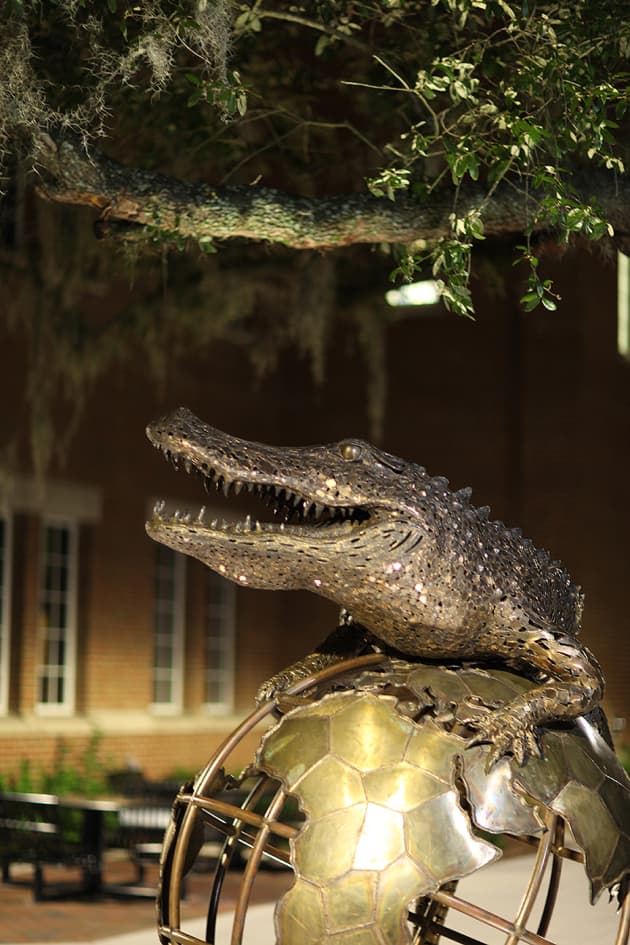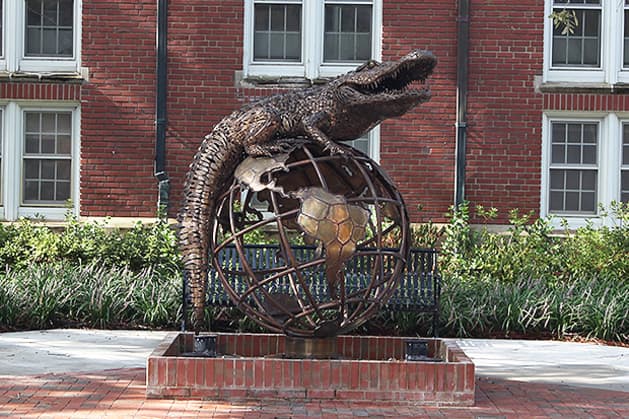 Client: University of Florida
Location: Gainesville, FL, United States
Completion date: 2016
Project Team
Artist
Chris Williams
Chris Williams Sculpture
Client
University of Florida
University of Florida
Overview
A graduate of the University of Florida saw the expansion of the UF business building taking place. They wanted to do something for UF and saw this as an opportunity to give back. "The Gators" needed something special. He began searching on the internet for a "Gator sculpture", then came across my work. We spoke at length about the business program they have at UF and where these students go when they graduate. The reach of UF is truly global, with Alumni around the world. It was then the vision for this piece became clear.
Goals
The Gator, the University's mascot, was to be portrayed as having a global influence, a reach. With this in mind, I designed "Ubiquity" climbing on the globe in a dominant way. It's bold. The design was reviewed by the school board and approved. There is always a leap of faith when trusting an artist to execute the work. I feel the communication was excellent with UF and the donor. The goal here was to create a sculpture that had meaning. The result was a collaboration and a tighter bond between UF and its alumni, it was a great experience. UF later decided to create smaller versions of this iconic piece as awards for their "Gator 100". An annual recognition of their alumni's business achievements.


Process
From my initial contact and discussions of possibilities, I traveled to UF. Meeting with the donor we discussed the importance of UF and also the expansion. From there we met with the UF staff and explained why this message would resonate with the students. The excitement never stopped. It was approved that day and we moved forward with execution sending progress shots along the way.
This sculpture is hand made of thousands of pieces and the bronze globe was formed, rolled and fabricated. The texture of the gator's skin is awesome. There's something about hand fabricated metal that is unlike anything else. The voids between the pieces also work with the design. We crated and shipped Gator Ubiquity to UF and I personally installed the piece. The students loved it and I'm told they gather around it for photos to this day. Gator Ubiquity is proud at 8' tall and 6' wide, made out of bronze.