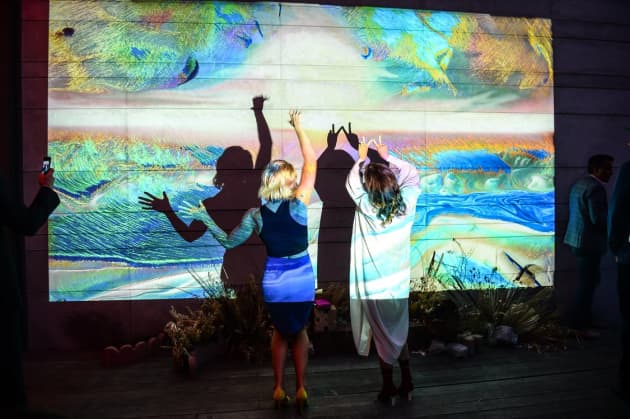 Client: Gardiner Museum
Location: Toronto, ON, Canada
Completion date: 2018
Project Team
Client
Gardiner Museum
Gardiner Museum
Artist
Camille Jodoin-Eng
Camille Jodoin-Eng
Overview
MASSIVart co-curated a series of artworks for the Gardiner Museum's annual art party SMASH : WE ARE MORE. The event aimed at highlighting the tension between the Museum as a space of conversation, but also of contemporary art and live creativity.
Goals
Our client aims were to attract art lovers and party-goers with an engaging artistic line-up, enhance their event with captivating art installations, and position the museum as a contemporary and innovative space, capable of unearthing the up and coming Canadian creative talents

Process
Aligned with the vision of the museum to present bold contemporary art and mind-bending digital installations, MASSIVart curated and coordinated the programming of three talented artists. Visual artist Camille Jodoin-Eng showcased her sculptural installation Wires Webs Veins Nerves Roots Stems, digital artist Sabrina Ratte exhibited works of her mesmerizing video painting Radiances and interdisciplinary artist Eli Schwanz presented fluorescent pieces of his Punctured Drape series.

MASSIVart's curation contributed to transform the museum's evening into a sensory overload and perfectly completed the artistic and cultural programming. Surrounded by dazzling art and unforgettable experiences.