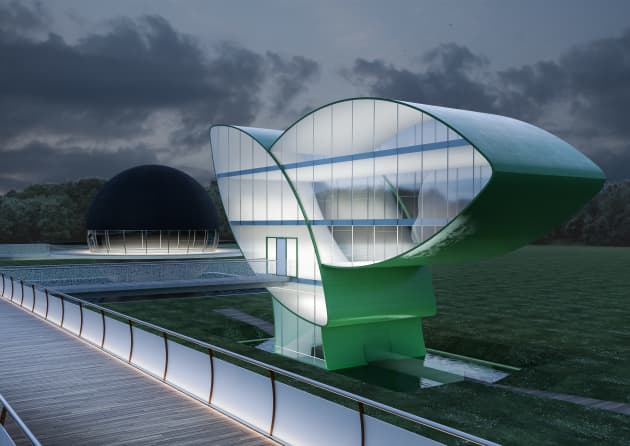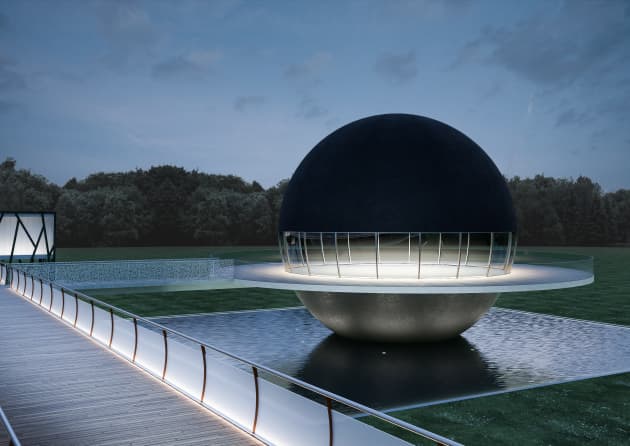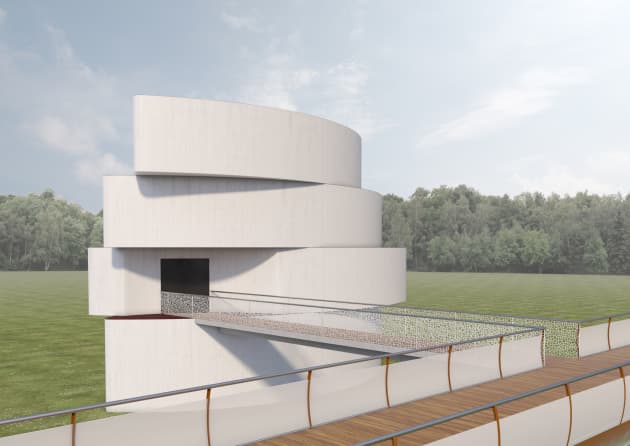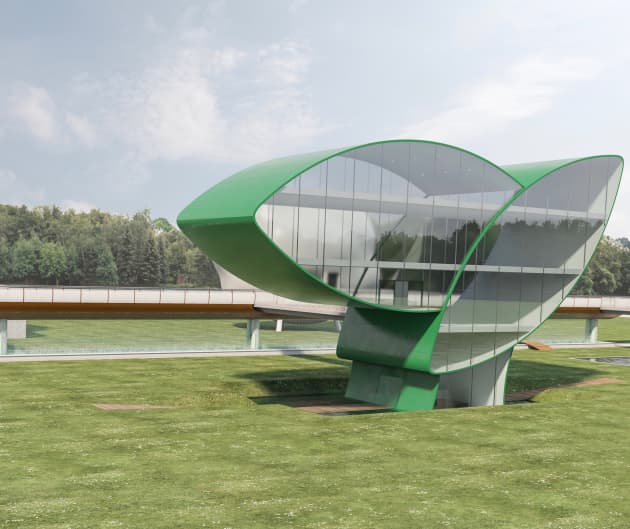 Client
Location: Lagos, Portugal
Completion date: 2020
Project Team
Overview
'Lagos' cultural Project'. Will consist of 6 buildings, one luxury hotel and covered parking lot. We find ourselves at the very beginning of the first phase. The promoter asked me to design a masterplan. Those renders show, by day and night, my three different designs of buildings as well as my 450 feet long footbridge connecting the different 'satellites'. The walkway connects them on the first level at 13 feet high. Each 'satellite' intends to welcome a wide range of different cultural events. Dimensions: 5.382 sq.ft. aprox. Material: e.g: iron, glass, concrete, wood, water.
Goals
The building and the footbridge are the artwork itself. Nevertheless, in a future phase, the promoter will commission artwork for the open spaces.
Process
AS mentioned, this project finds itself in the very beginning. My involvement is directly with the promoter.
Additional Information
This is the first time during my career that I am designing a public space where the arts will be displayed in many different expressions. Until now I was the one filling those spaces with my art.