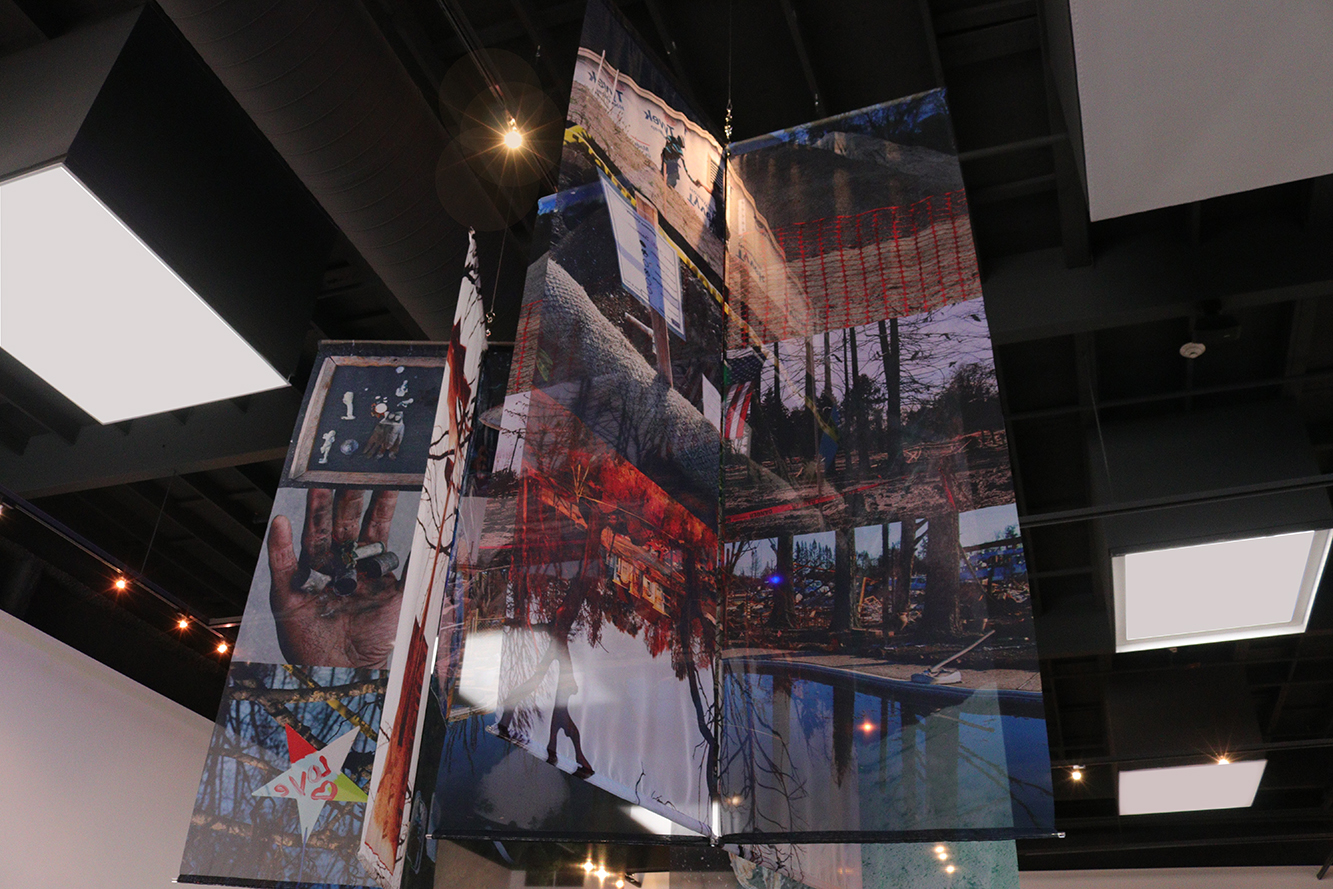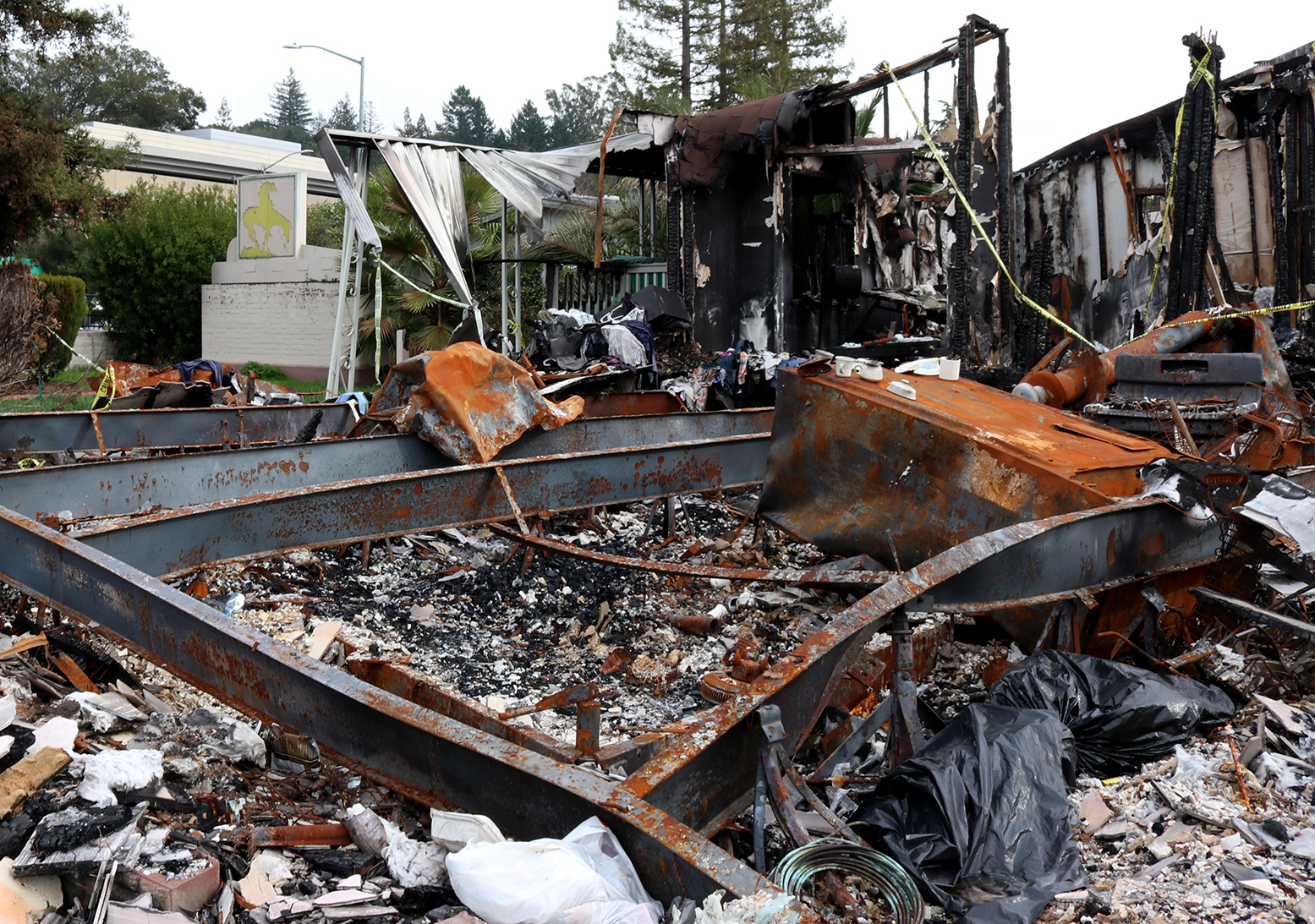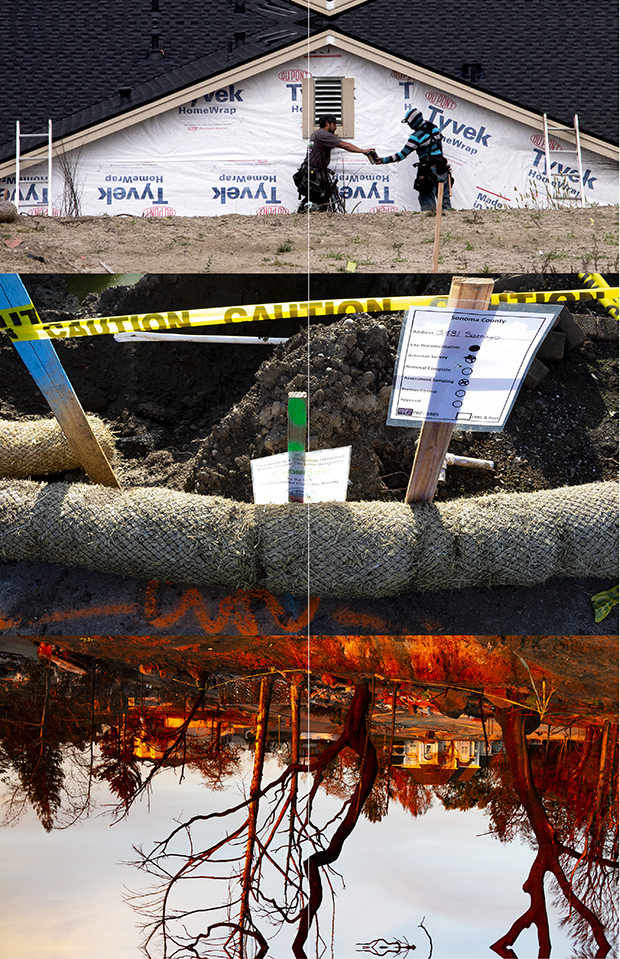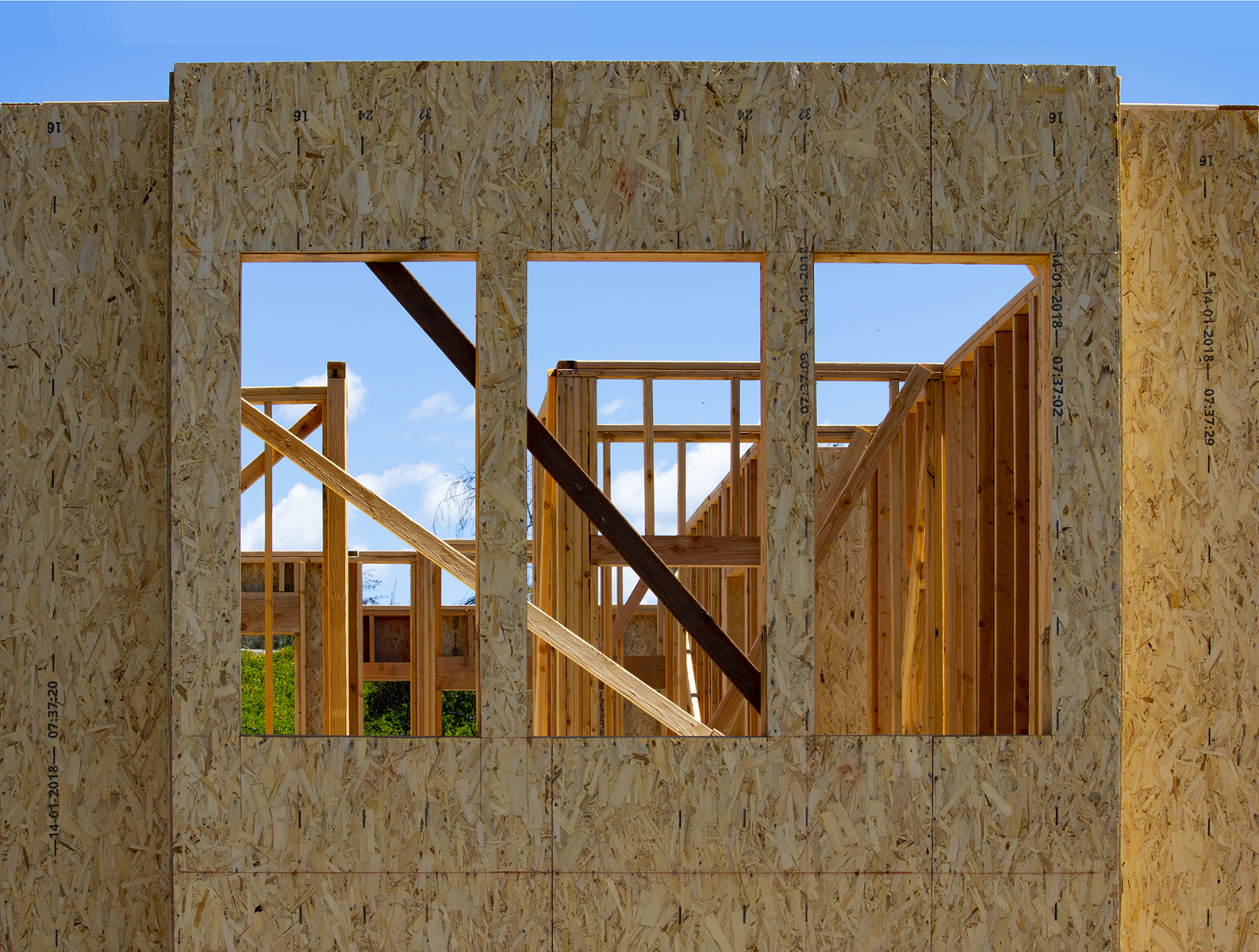 Project
Client: Museum of Sonoma County Art & History
Location: Santa Rosa, United States
Completion date: 2018
Artwork budget: $30,000
Project Team
Industry Resource
Jeff Nathanson & Eric Stanley
Museum of Sonoma County Art & History
Overview
My work was selected by Museum of Sonoma County Art & History for the first anniversary of the October 2017 when wildfires raged through bucolic Sonoma County for 22 days, killed 47 people, destroyed over 5,000 homes, scorched 245,000 acres, and will cost more than $14.5 billion.
"Sonoma Fire Aftermath" is a three-year project that documents the fire destruction, rebuilding and revitalizing, both internally and externally.
There are 12 panels 3 x 15 feet, 22 photos digitally printed on chiffon and displayed on aluminum tubes.
Goals
Museum curators, Jeff Nathanson, and Eric Stanley needed the exhibition, "From the Fire: A Community Reflects and Rebuilds," to honestly commemorate the 1st year anniversary of the fire. The exhibition meant to bond our individual attempts to process and honor what we lost while cherishing what was gained -- new perspectives, stronger bonds, and a profound appreciation for the human spirit.
Process
I selected 22 images from thousands of photos I had shot then presented an at scale maquette for the curator's approval. DPI of South San Francisco printed the digital files that were installed with the help of the museum's staff.