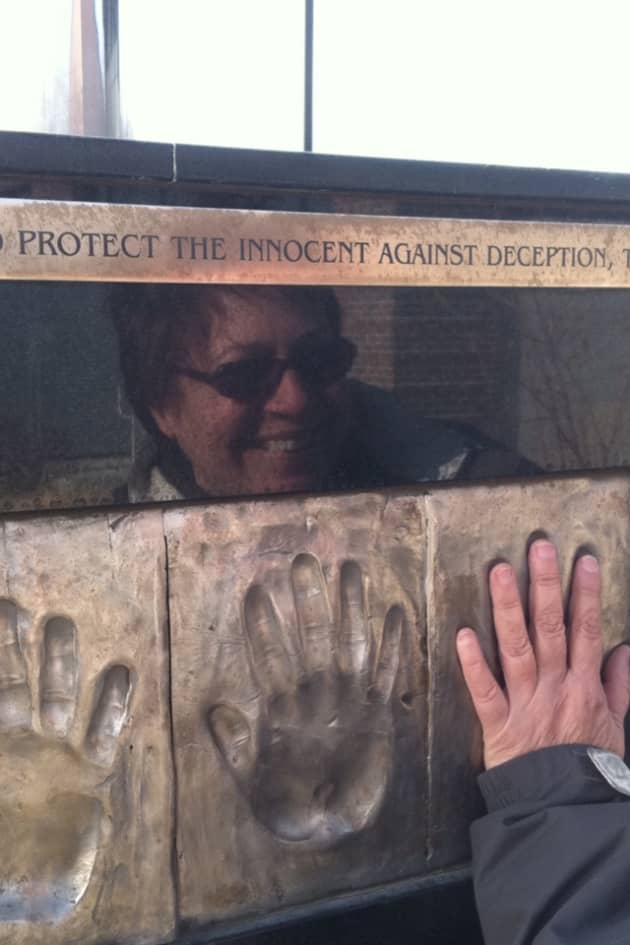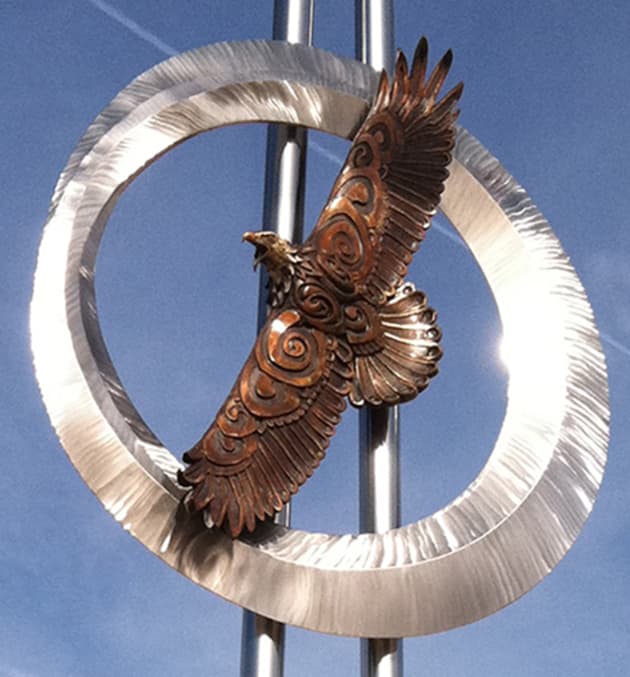 Photo: Adam Schultz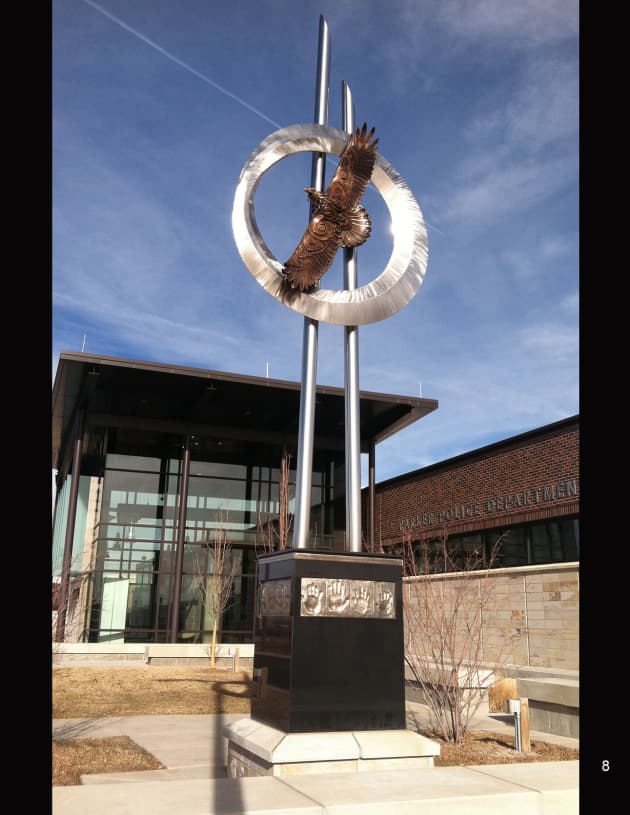 Photo: Adam Schultz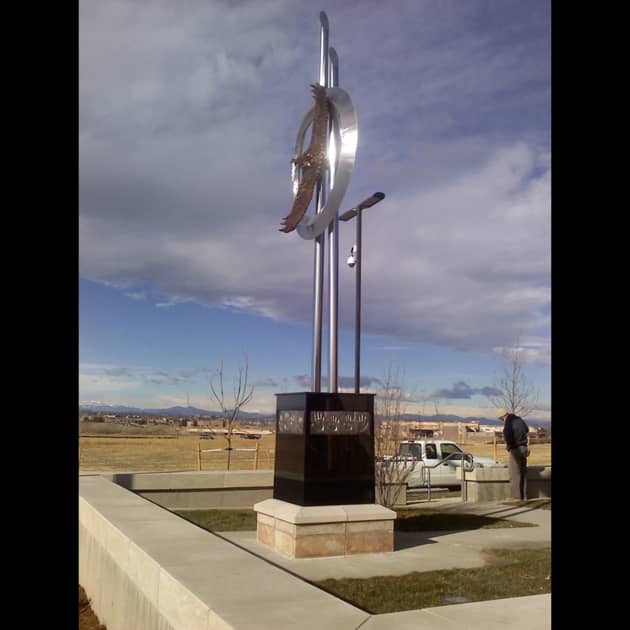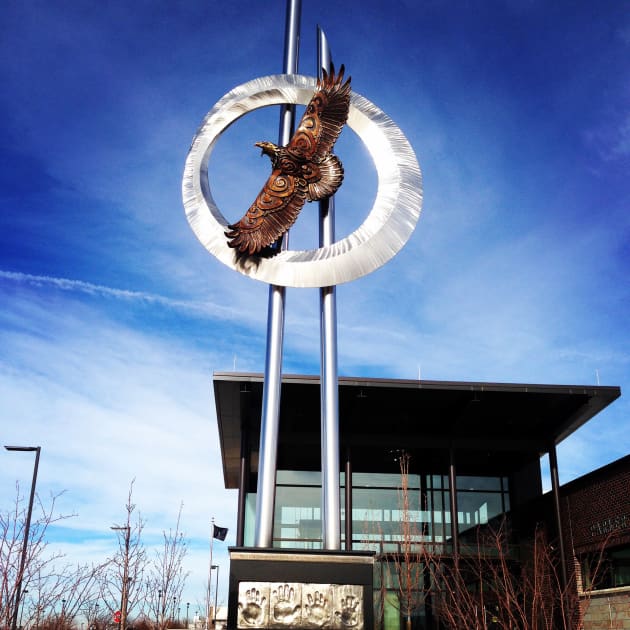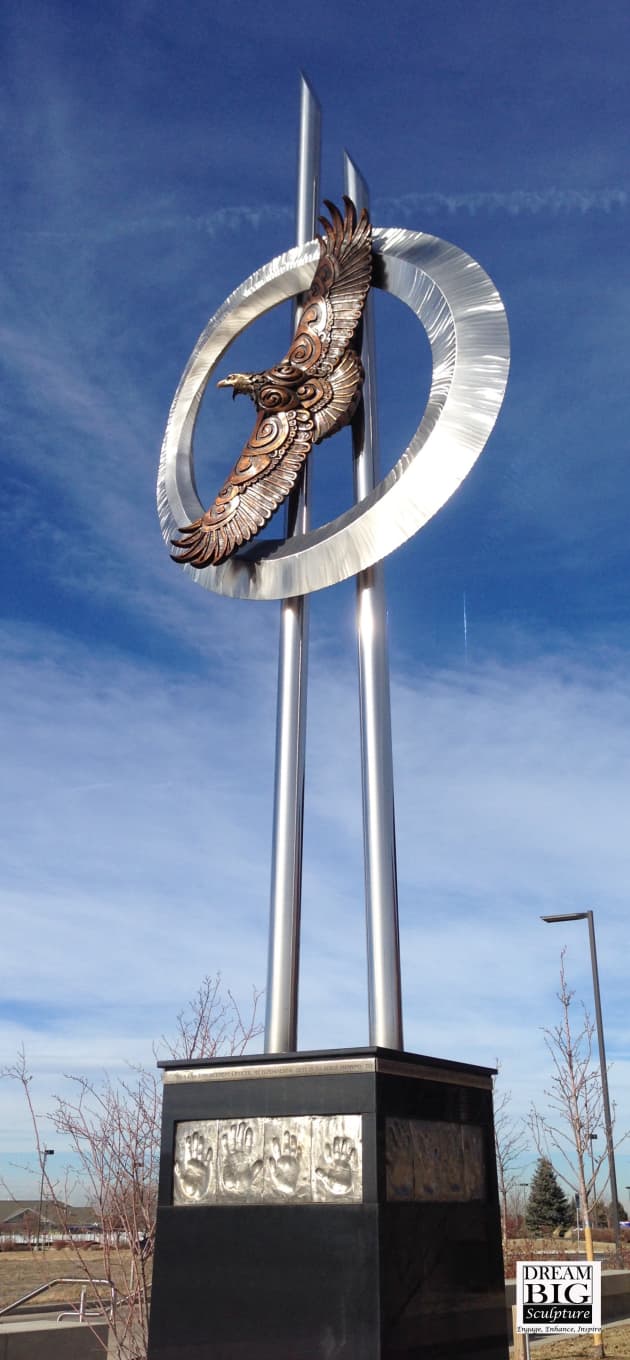 Client: Parker Police Department
Location: Parker, CO, United States
Completion date: 2010
Artwork budget: $75,000
Project Team
Artist
Adam Schultz
Dream Big Sculpture
Client
Ron Combs
Parker Police Dept
Public Art Agent
city of Parker
city of parker
Overview
The powerful sculpture features a life-sized bronze eagle in flight, held aloft 14 feet in the air on two vertical stainless steel pillars. One pillar represents safety and the other symbolizes strength. The base of the sculpture includes a "circle of hands" — tiles pressed with handprints of local community members from young children to senior citizens, metaphorically representing the support and involvement of the community. Many of the local community members whose handprints are on the sculpture will be present at the dedication.
Goals
The committee wanted the sculpture to reflect a positive relationship that the Police Department has with the community,
Process
There was a call for a project that would reflect the ideals of the Parker police Department and illustrate the positive relationship that they have with the community. After this design was selected, Adam worked with the Architect, Police Department, construction supervisor and the community.
Additional Information
The hand prints placed around the base are members of the community that were selected in a lottery.