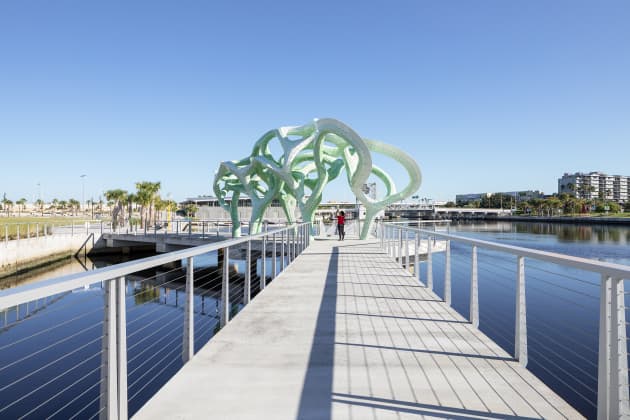 Photo: NAARO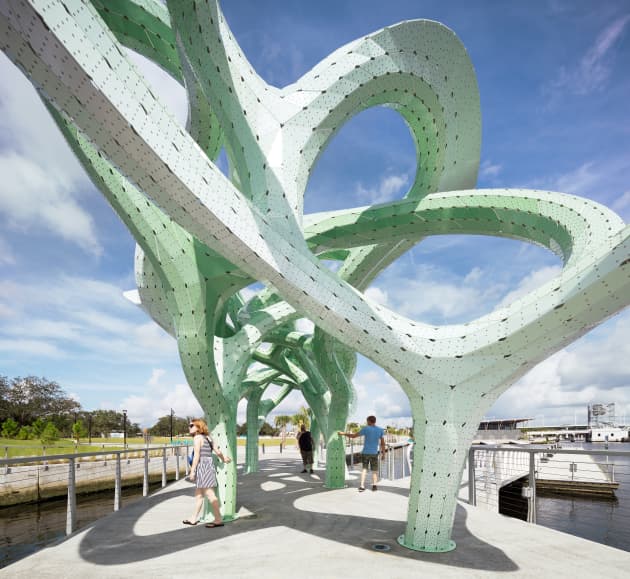 Photo: NAARO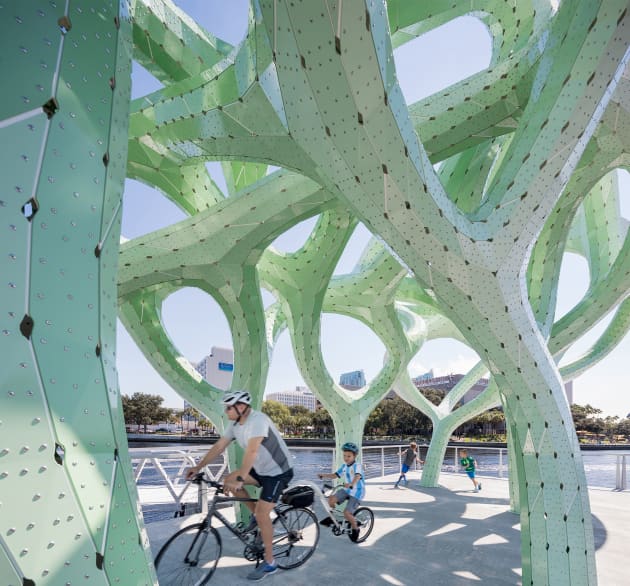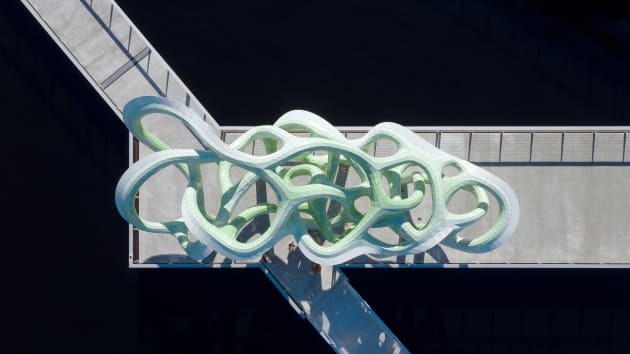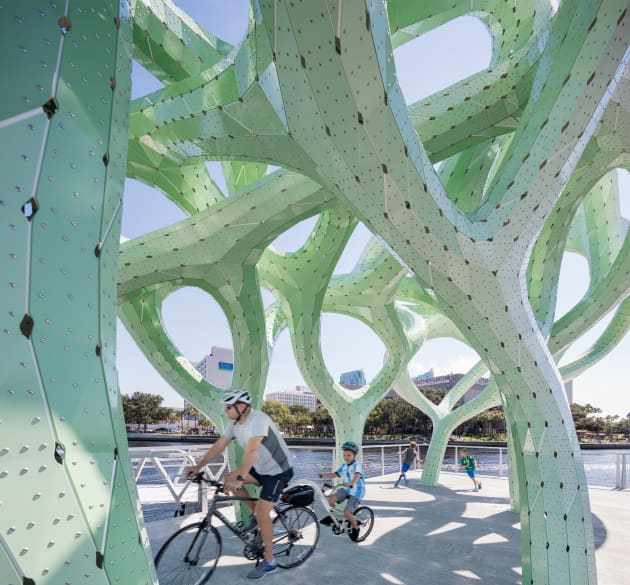 Client: Hillsborough County
Location: Tampa, FL, United States
Completion date: 2018
Project Team
Artist
Marc Fornes
MARC FORNES / THEVERYMANY
Client
Dan Myers
Hillsborough County
Overview
Where the Riverfront Park recreational space extends onto the waterway, Form of Wander is situated to host new outdoor activities and new memories of the Tampa's active waterfront. As an inverted mangrove, the green-hued aluminum canopy announces itself among palms as a signal on the Hillsborough River. The tree-like structure appears to float between water and land.
Goals
Form of Wander was designed intentionally for this riverfront side. On the pier, it performs as an experiential device as much as it is a signal on the horizon. From within its boughs, the structure is a framing device for the surrounding landscape, both heightening the scenery and providing new visual access to it. It was also designed with the climate in mind -- the two layer aluminum structure stood up to its first hurricaine shortly after the installation was completed.
Process
As architects, we design in collaboration with engineers, clients, and other project stakeholders, and this project was no exception. The branching network of Form of Wander underwent rigorous structural analysis by our consulting engineers at LaufsED, who tested the base mesh at 3mm, 4mm and 5mm thick aluminum. From their simulations, which shows stresses from dead load of the structure and the wind loads that could be anticipated in Tampa, we generated a mesh that responded to areas of higher stress.
Additional Information
We are happy to see the life of Form of Wander already unfolding on Instagram. We are frequently tagged in posts that proove that the best way to know the work is to experience it. We love to see how public work shapes people's lives in small and big ways (from a weekend bike ride to a marriage proposal!).