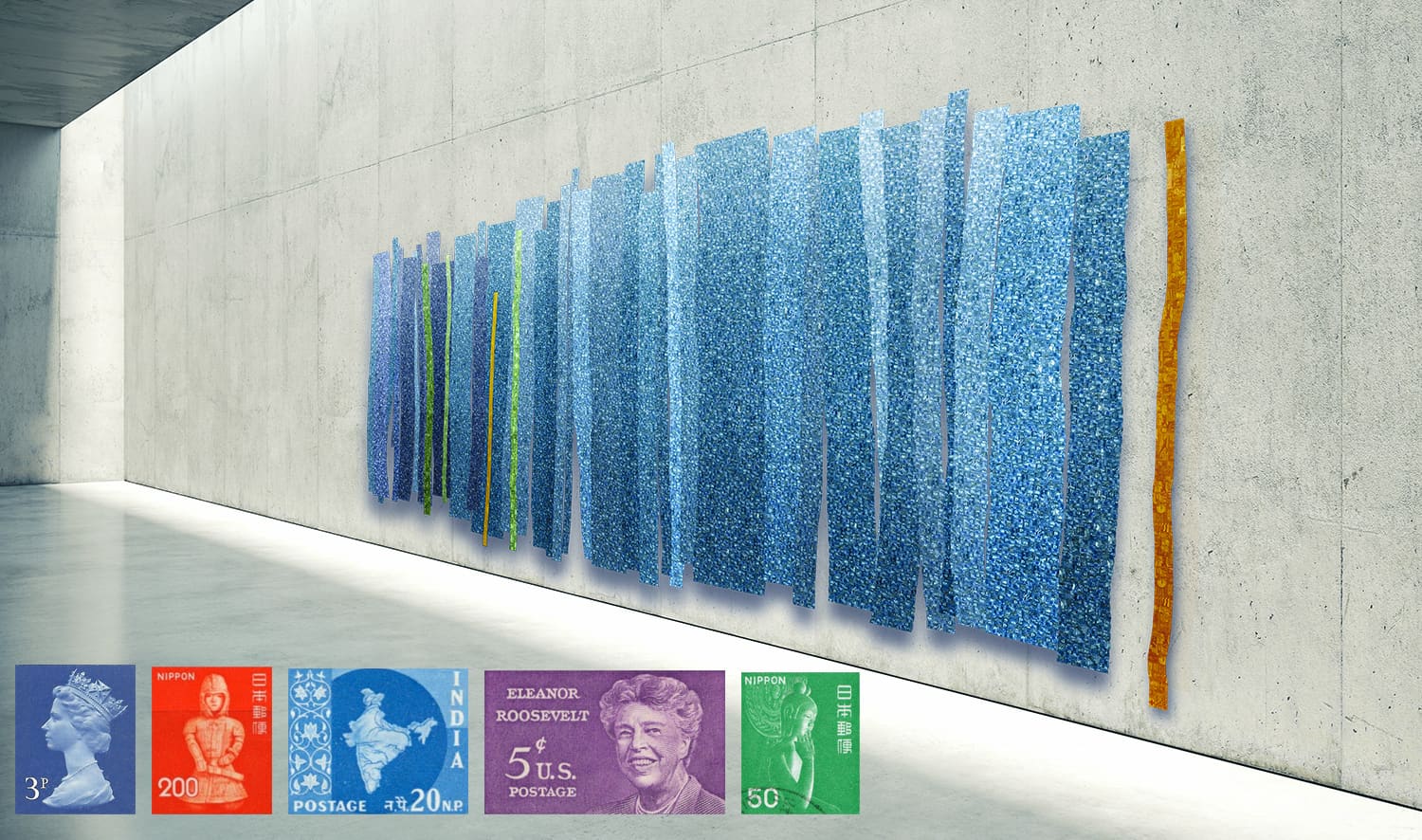 Project
Client: Private
Location: Vancouver, Canada
Completion date: 15/11/2016
Artwork budget: $49,000
Project Team
Client
Seth Rose
Eneref Institute
Overview
Materials: postage stamps on aluminum. The client has a large wall (75'x 25') with skylight at the entrance used by customers and investors at its headquarters.
Goals
The goal of the artwork was to express the clients long term view on sustainability and show a sophistication not normally associated with their industry.
Process
The artist was given the site parameters, budget and client vision. He worked with the client and art consultant in developing concepts for the space.