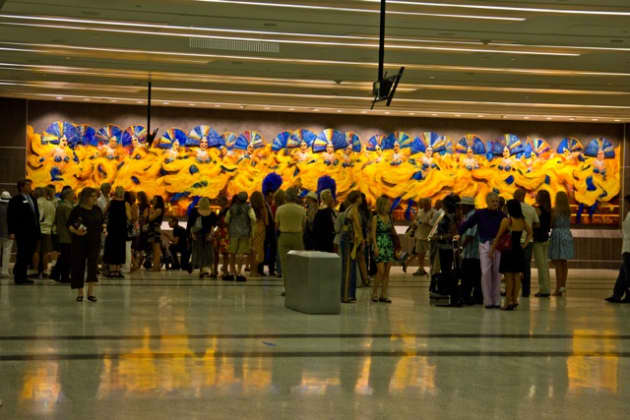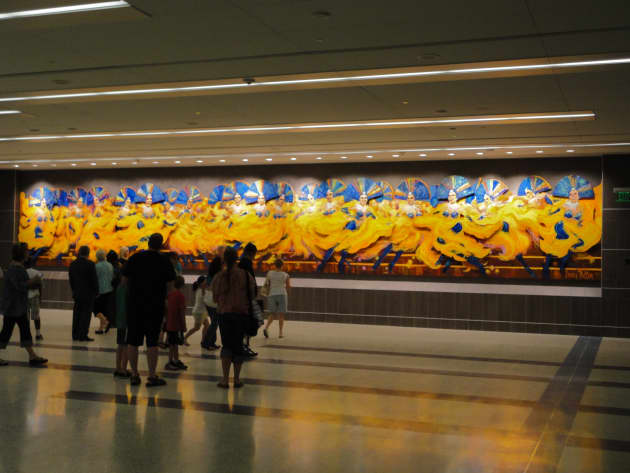 Photo: max ritter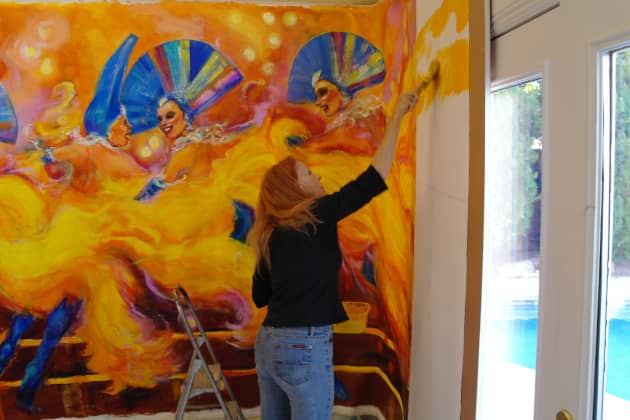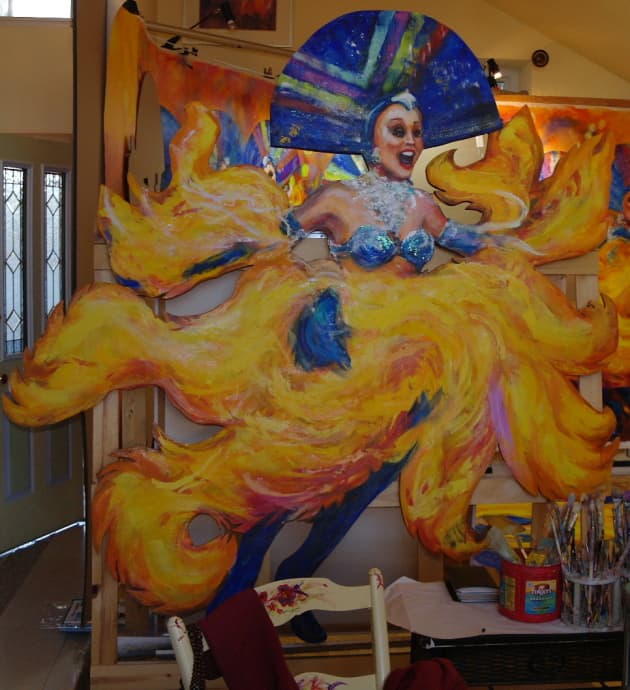 Client: McCarran International Airport
Location: Las Vegas, NV, United States
Completion date: 2012
Artwork budget: $180,000
Project Team
Architect
Steve Richardson
Overview
Folies Bergere Dancers interacting; six (6) suspended figures, 125 lbs. each, very substrate canvas on fire resistant MDF board; Mixed Media.
Goals
This mural is one of the first experiences for international travelers when they arrive in Las Vegas and one of the focal points of the new terminal. Everyone is excited that the fabulous era of the lavish production show has been preserved for years to come with Terry's mural for all to see! Capturing the spirit of this Golden Era in Las Vegas history became a mission of the artist, having experienced the performer's life first hand. The Clark County Airport Commission recognized the seminal importance of recognizing the achievements of the many performers, producers, and choreographers who created the iconic world of show business productions on the famous Strip and have immortalized it in Terry Ritter's grand mural.
Process
I hand picked an architect and a construction team. It took three years from concept to installation due to the Terminal 3 construction. The installation was completed in one week.
Additional Information
From scale model to full scale mural has taken years of intensive work while the new International Terminal at McCarran Airport was being constructed off Russel Road on the east side of the airport adjacent to the D terminal. Las Vegas finally has a true world class international terminal to welcome vistors from all over the globe. The expectations and anticipation of tourists are appropriately greeted with a true art masterpiece.