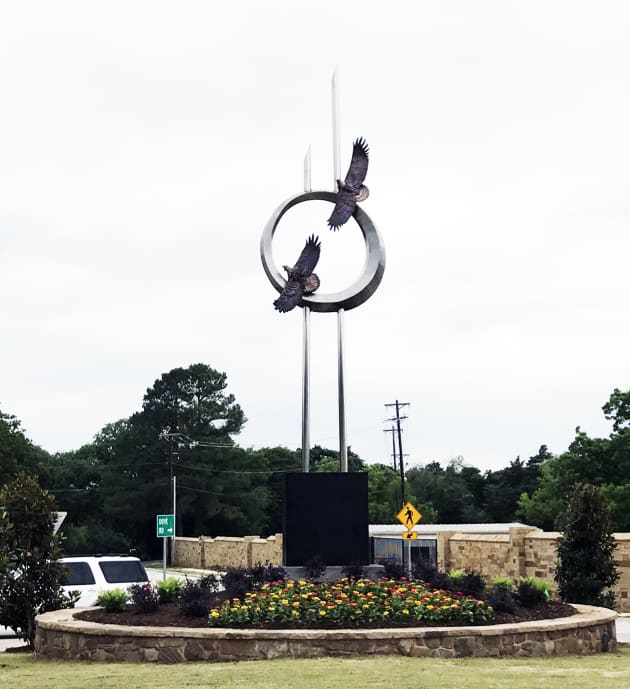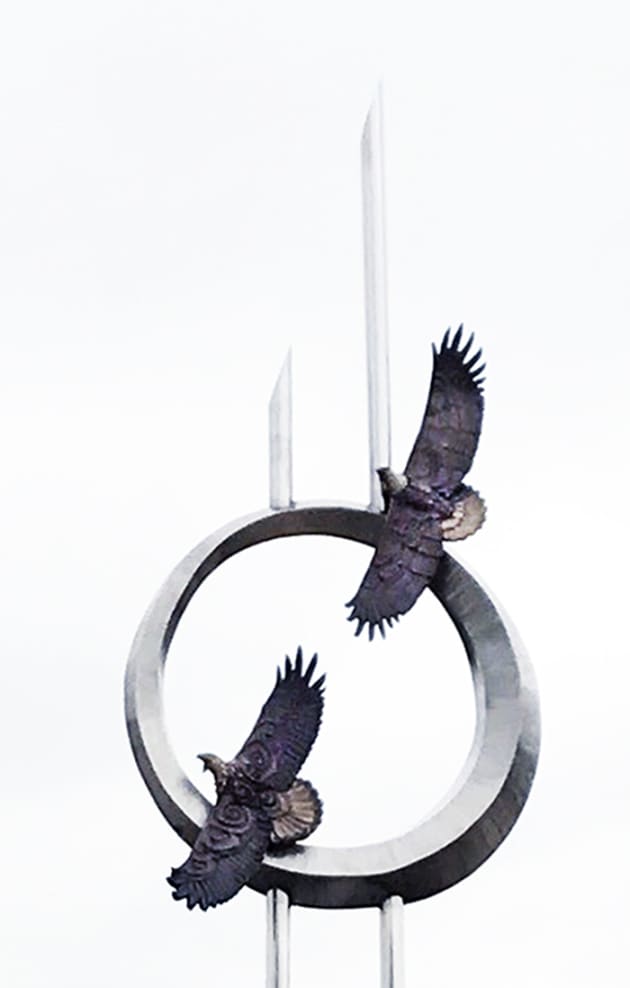 Client: City of Southlake
Location: Southlake, TX, United States
Completion date: 2017
Artwork budget: $95,000
Project Team
Artist
Cassandra Tucker
City of Southlake TX
Artist
Adam Schultz
dream big sculpture
Overview
Flying Together, bronze, stainless steel and granite, May 2017, 22'x6'x2. Flying Together features two bronze eagles soaring majestically into the sky across a stainless steel Mobius circle. The circle integrates a timeless, contemporary element to this cast bronze sculpture, has a 'brushed' surface treatment, leaving it luminescent yet non-reflective, eliminating any possibility of glare for motorists.
Goals
The city wants to bring more public art into the community. This piece was to be installed at a roundabout, it had to not impede the view, be interesting from all directions, and somehow connect to the community.
Process
Adam submitted a proposal that considered all the aspects of the project that the committee considered important, and won the call.