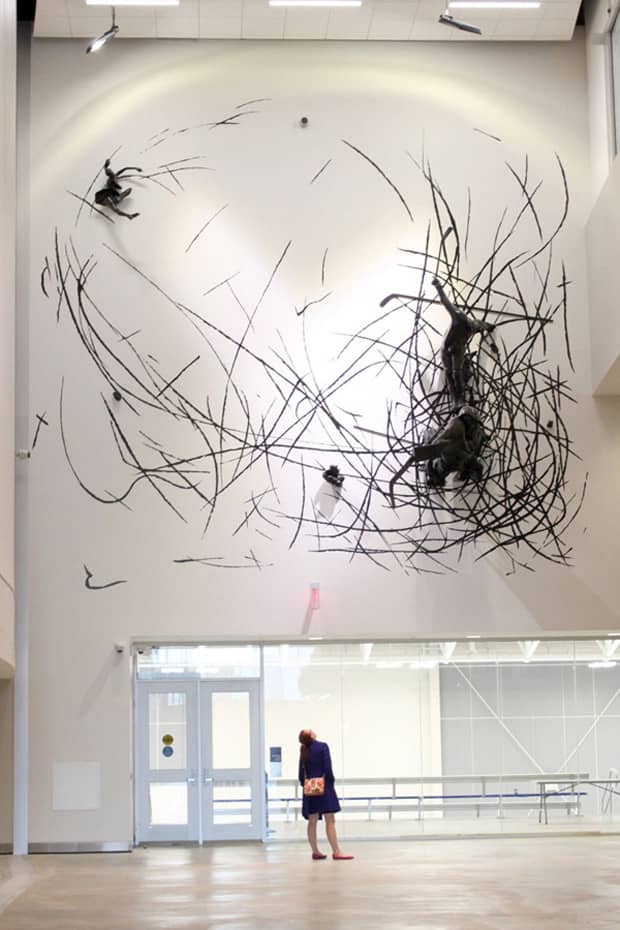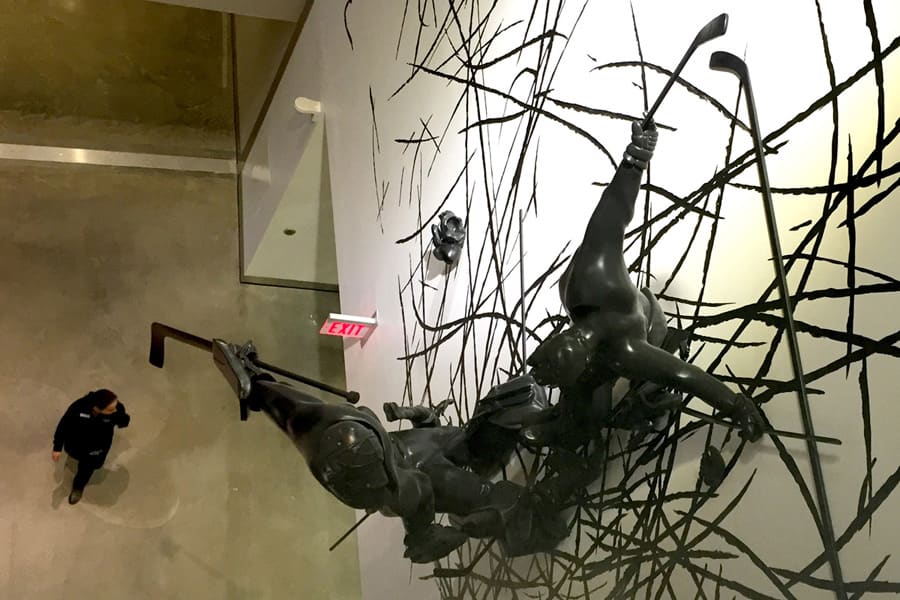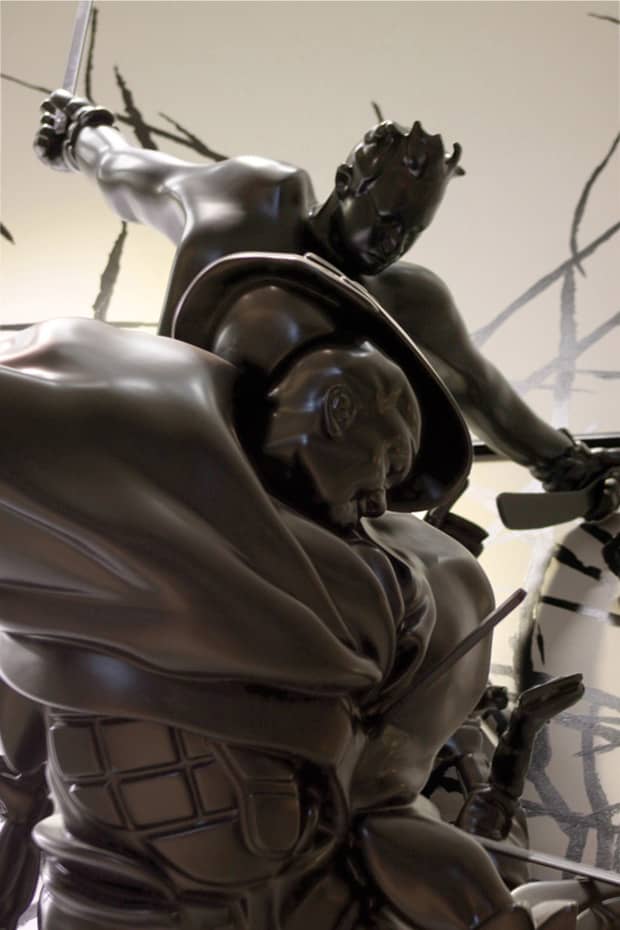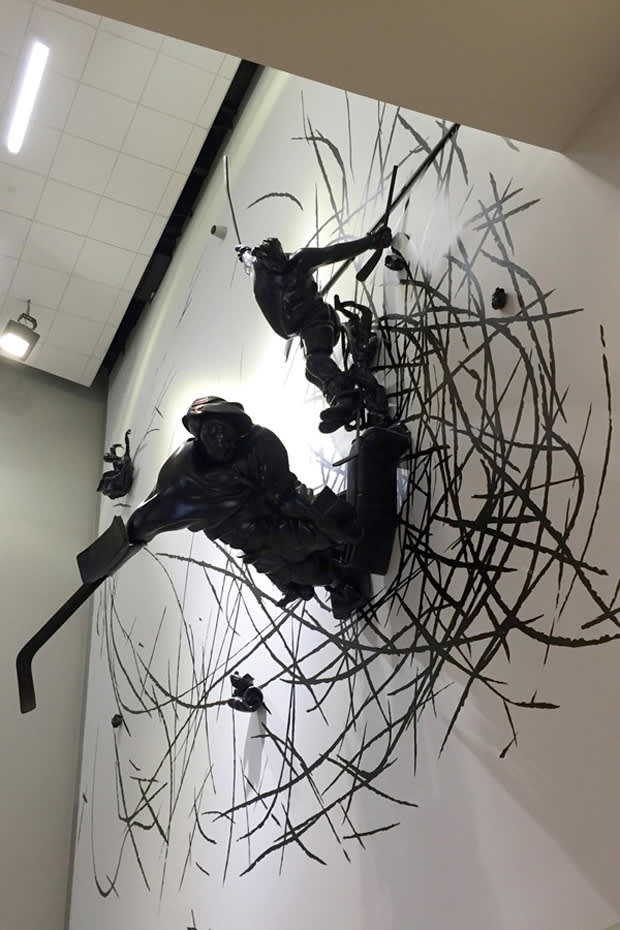 Project
Client: City of Edmonton Public Art Program
Location: Edmonton, Canada
Completion date: 2016
Artwork budget: $75,000
Project Team
Industry Resource
CARVEL CREATIVE INC
CARVEL CREATIVE
Overview
This is an interior installation consisting of painted marks and wall mounted figures. It is made of a mix of materials, approximately 30 X 30 feet in size. The main elements are created simply by hand painting marks on the wall, and by hard coating high density foam forms created through a digital-traditional sculpted workflow. This began with Zbrush models and ended in messy epoxies.
Goals
Figures In Motion is an installation integrated into the space it inhabits. From the beginning design was linked to the space given. This is a new building so the design had to develop along with the architecture as it came into being, both in terms of design and coordination.
Process
This project was created in coordination with the City, it's public art organization, the users and creators of the building (the: developer, GC, architects, venue groups, professional sports team). Collaboration between the artists studio,the fabrication, and the lighting firms was ongoing throughout as well. Design and fabrication was a combination of digital and traditional methods.