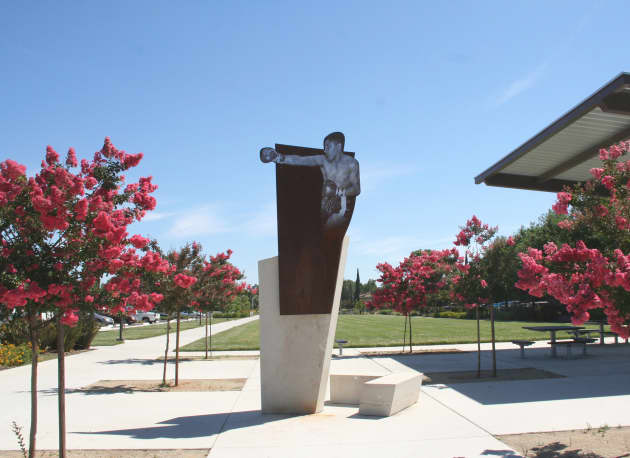 Client: City of West Sacramento
Location: West Sacramento, CA, United States
Completion date: 2016
Artwork budget: $70,000
Project Team
Public Art Agent
City of West Sacramento
Overview
A public art commission for the City of W. Sacramento that honors local boxer Joey Lopes. Lopes, who's career spanned the 50's and 60's was also very active in the community. – Limestone-Pre-Rusted Steel-Waterjet and Sandblasted Graphics 13' x 7' x 4' $70,000 budget
Goals
The new park in W. Sacramento was named in honor of the boxer Joey Lopes. My goal was to honor the man visually in a prominent location within the park.
Process
I acted as lead artist and designer as well as project manager on this project.
Additional Information
This project serves the community as a reminder that Joey Lopes was not only a boxer but that he went on after his career to become a community activist.