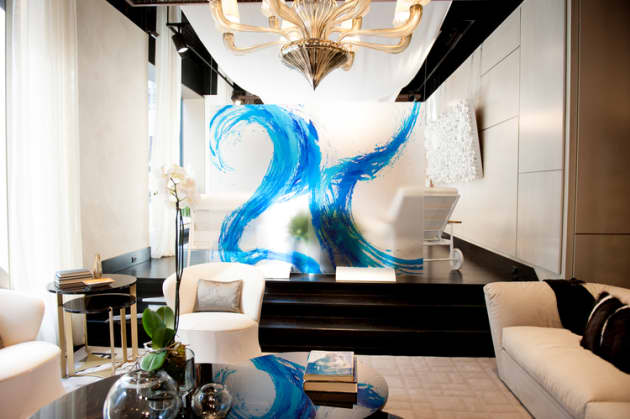 Client: Fendi Casa
Location: New York, NY, United States
Completion date: 2015
Project Team
Interior Designer
Noelia Ibáñez
Overview
In this new collection for Fendi Casa, LUMMA translucent panels are part of an elegant space curated by interior designer Noelia Ibáñez. Book-ending the furniture, our panels frame the stage adding a layer of art and color, allowing natural light to penetrate the environment.
Additional Information
Artwork image provided by NovoArts.