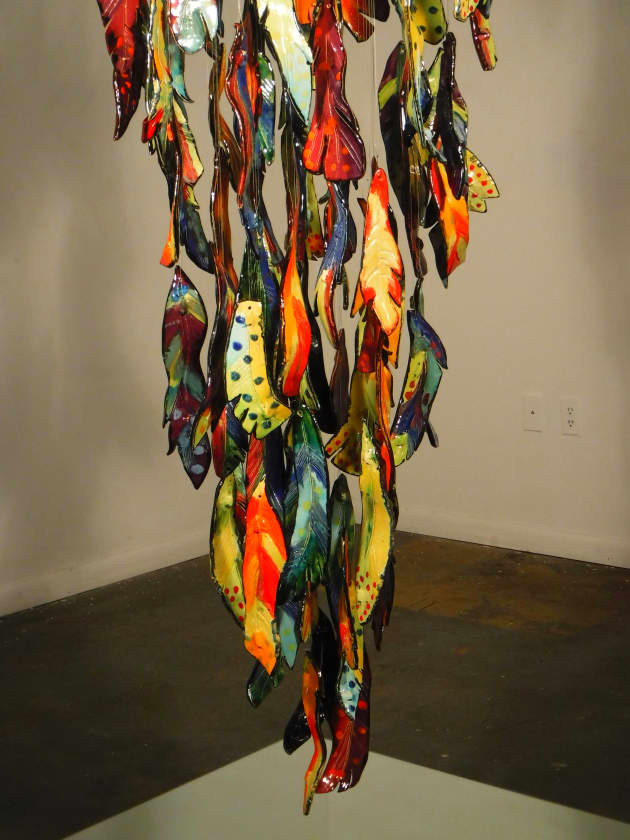 Photo: Annette Coleman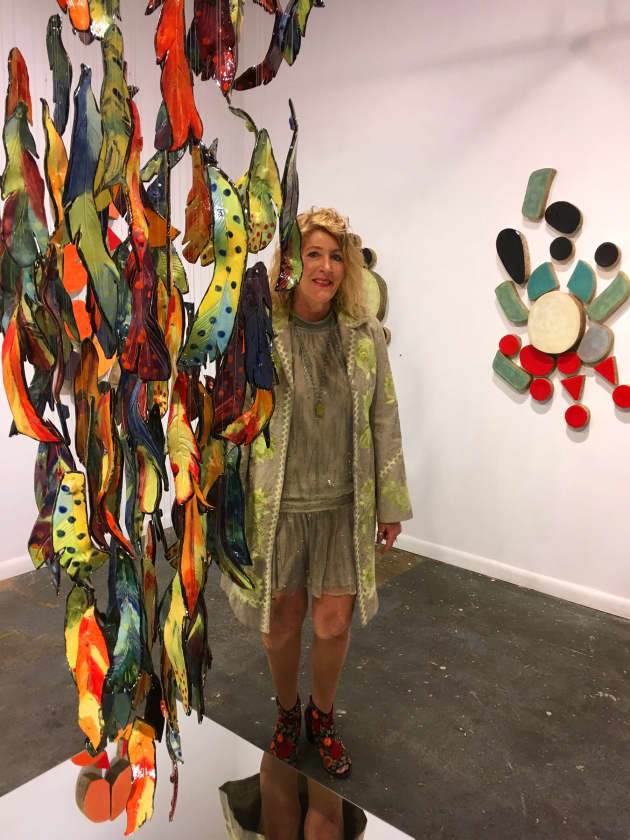 Client: Annette Coleman
Location: Denver, CO, United States
Completion date: 2019
Artwork budget: $12,000
Project Team
Overview
Commissioned by the Broomfield Arts Committee for the Health & Services family lobby. Seven shapes were created using mosaics in broken recycled shattered tiles. Colors were chosen to calm and delight the viewer by blending many different colors together. 5′ x 20′ then reinstalled to fit vertical space 15′ x 26′.
Goals
This work showcases a public example of how a sketch can come into being. I also wanted to test my hanging methods in an interior space. I have weather tested the feathers outside with the wind and the freeze thaw cycles of Colorado, no breakage or wire damage for the eight month outside install.
Process
Please view the video.
Additional Information
Please view the video.