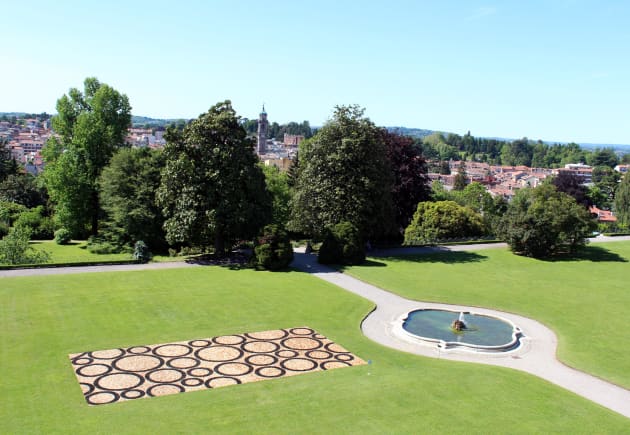 Photo: stuart ian frost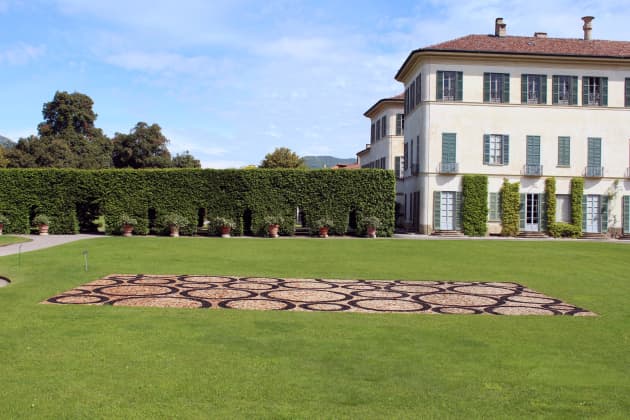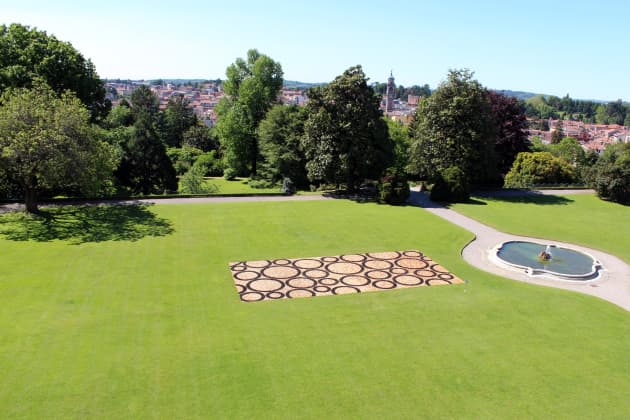 Photo: stuart ian frost
Client: FAI Villa Panza
Location: Varese, Italy
Completion date: 2013
Project Team
Artist
stuart frost
Modern Nature
Art Consultant
Arte Sella
Arte Sella
Overview
Fagus is a site specific time based installation constructed from over 30,000 pieces of beech. The work measures 16 x 8 meters – 128 square meters and is positioned in the landscaped grounds near to the Villa Panza, the home of the world famous Panza Collection, situated in Varese, Northern Italy.
Goals
Intergration of the artwork within the existing landscaped gardens was paramount. The installation is indended to work with the surrounding landscape, becoming an intergrated part of it over time. A positive addition within what can only be described as an already highly developed and stylized period setting. It was not to be a 3dimensional object/sculpture with no clear references to its surroundings, creating only an intrusive and unsympathetic addition to an otherwise harmonious clearly defined space. To high lighten the works site specificness it was essential to use a locally sourced , sustainable natural material, in this case beech. Used locally for heating in the form of fire wood.
Process
The commissioning of the installation Fagus was a joint collaboration between the world renowned Art in Nature Sculpture Park, Arte Sella, located near Borgo Valsugana, Italy www.artesella.org, the Panza Collection, Varese, Italy, and myself. Responding as I did to a site visit made early in 2013 at the request of both Arte Sella and Villa Panza I submitted a series of sketched proposals. After more detailed planning and with some minor adjustments (relating mostly to size) to the original sketches I was commissioned to create three site specific installation during the month of May 2013 in different locations within the grounds surrounding the Villa.