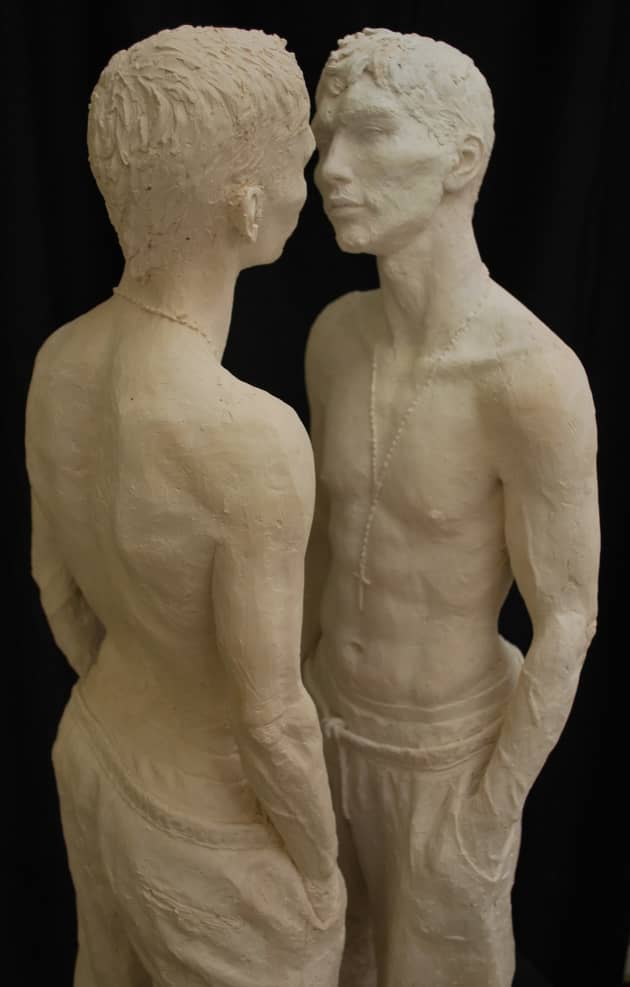 Photo: Face Off by Eve Shepherd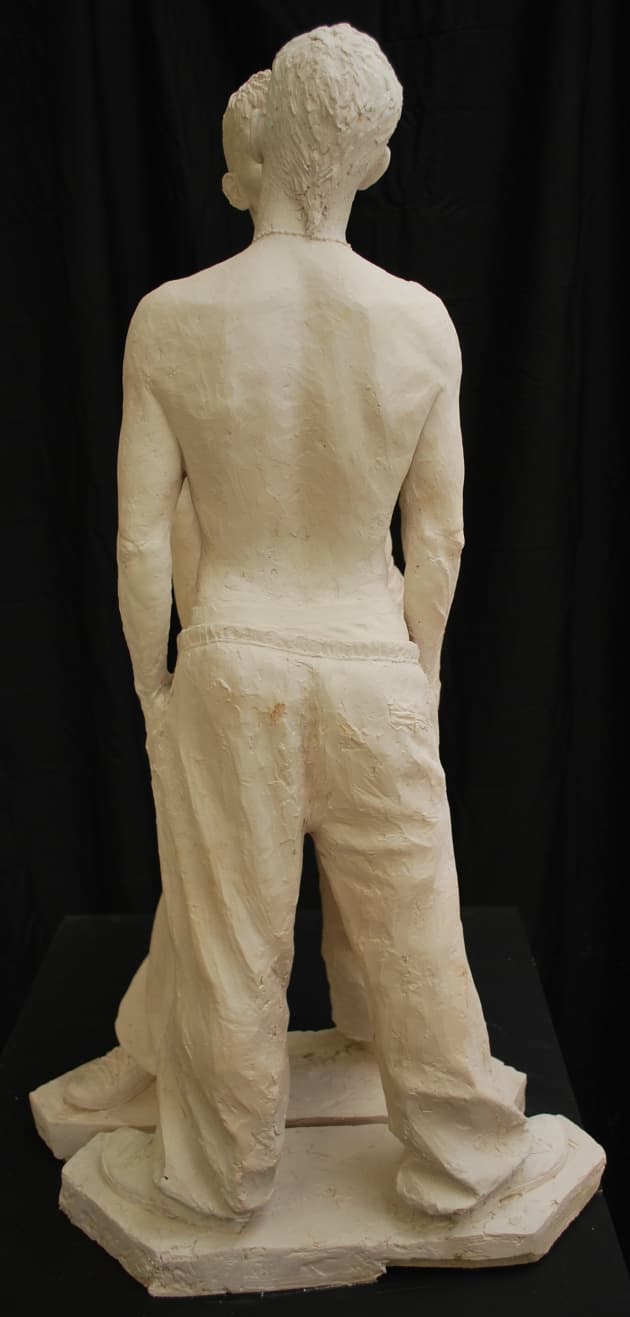 Photo: Face Off by Eve Shepherd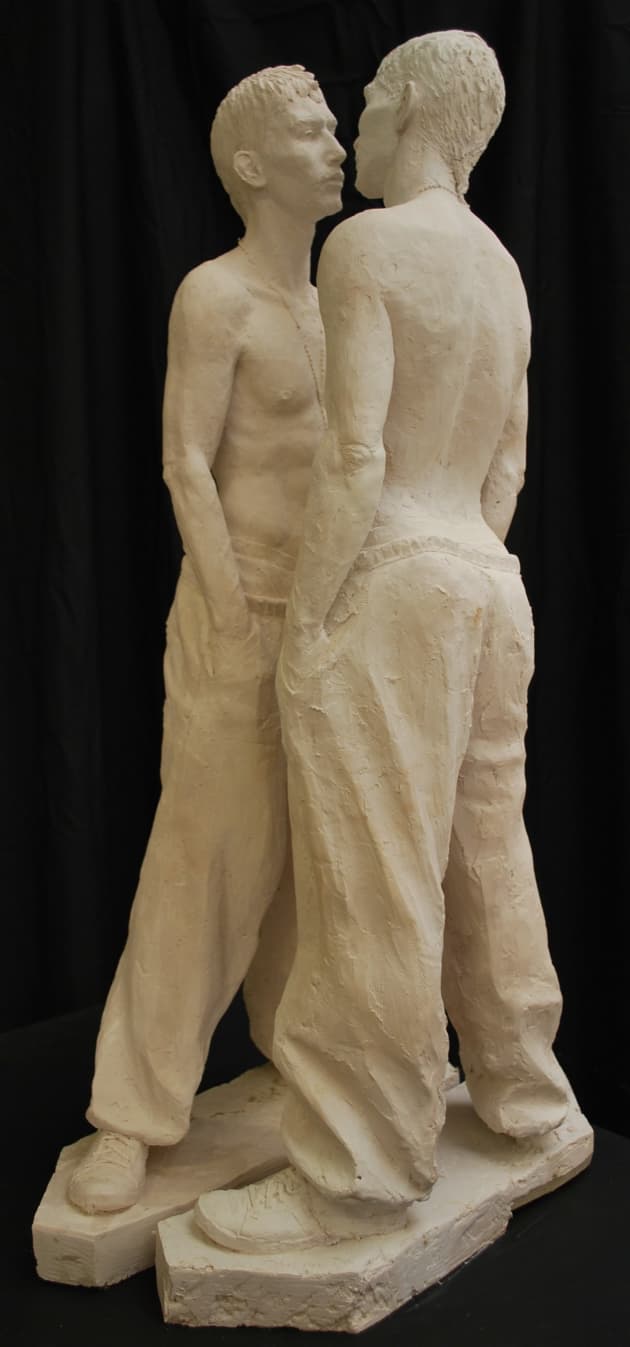 Photo: Face Off by Eve Shepherd
Client: Personal Project
Location: Various, United Kingdom
Completion date: 2012
Artwork budget: $15,500
Project Team
Art Consultant
Skyway Gallery
Skyway Gallery
Artist
Eve Shepherd
Eve Shepherd Sculptures
Artist
Eve Shepherd
Eve Shepherd Sculptures
Overview
Personal Brief: To create a sculpture that reflected the youth culture of young males within society.This half life-size maquette is designed to be shown as a sculpture in its own right, however subject to funding and location the final work will be created one to one and a half times life-size.
Goals
To create a piece of sculpture which portrays personal, internal dialogues which may have been inspired by external influences. This is a piece which if experienced in the round depicts a young man gazing at himself; from certain angles he appears to want to kiss himself and from others he appears to be threatening himself. I wished to make a piece showing the nature of the media influence on a young mind. Depicting the importance of a generation set adrift by the influence of too much and too little.
Process
This project was self funded, and self driven. I made the piece because I believe the message needed speaking. This maquette has toured Holland, and the UK. It has been shown in libraries, community centres, schools, sculpture parks and galleries.
Additional Information
This piece is available to purchase in bronze with a white finish, edition 4/7, and is awaiting a funder and commissioner to help take the project further. For more information please contact me.