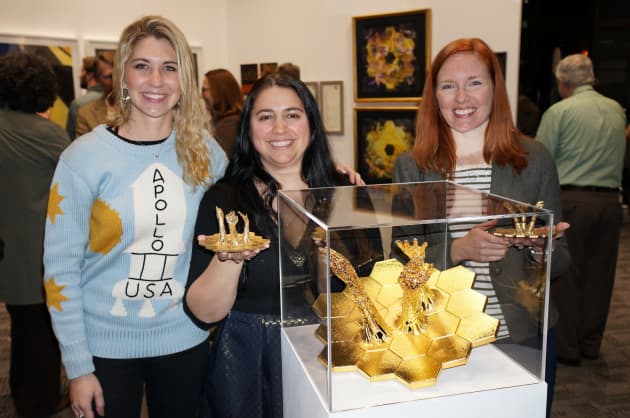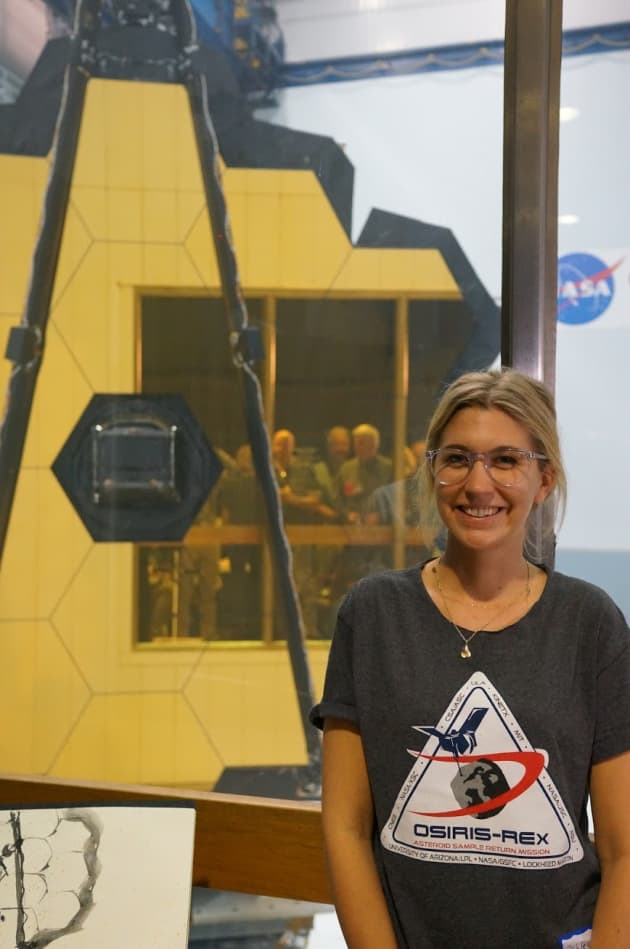 Client: NASA
Location: Greenbelt, MD, United States
Completion date: 2017
Project Team
Other
Aljosa Kemperle
Roboto
Client
Maggie Masetti
NASA
Overview
Exploration was created using 3D scans of John Cromwell Mather, astrophysicist, cosmologist and Nobel Prize in Physics laureate and Amber Straughn Astrophysicist; Deputy Project Scientist for JWST (James Webb Space Telescope) Science Communications. The arms are reaching out of the primary mirror of the JWST as though they are reaching through a portal to the ends of the universe. As they push through they are enveloped in information, formulas that have helped unlock the secrets of the universe and aided in building the telescope. The piece is 3D printed and plated in the same gold as the JWST's primary mirrors.
Goals
Exploration was the most difficult piece I have made to date. NASA contacted me to participate in JWST art, an oppurtunity they gave artists to come see the JWST and make artwork inspired by it. I chose to not only incorporate it visually but also conceptually. I gave myself the herculean task to distill the life work of a team of people into one sculpture and one artist statement. I worked one on one with John, a Nobel laureate to integrate his scientific findings into the piece in a meaningful and accurate way. I had to literally explain rocket science and space time in sculpture. My biggest goal during this process was to get to know the scientists and their work and be able to convey just how important and passionate this mission was not only to them but to all humanity.
Process
I worked one on one with the scientists on the JWST team. Most importantly to two head scientists John and Amber. They not only let me scan their arms to be a part of the sculpture, they allowed me all the time I needed to wrap my head around their extensive research. They repeated over and over again in many different ways the nuances of physics until I was able to comprehend the mysteries of space time and be able to apply my knowledge and share it with others. I acted almost as a translator for these modern day Einsteins. I also worked closely with Maggie Masetti who was the curator of the show and helped guide me through my journey with NASA and all the regulations around working with a government agency.
Additional Information
I will leave you with this tidbit of information, the most mind blowing thing I had to wrap my head around: The JWST is as close to time travel as we will ever get. It will look so far into the distance it is actually looking into the past. Once launched in 2019 JWST will be able to show us images of some of the first stars being born. We are basically chasing the speed of light back to its origins in an ever expanding universe.