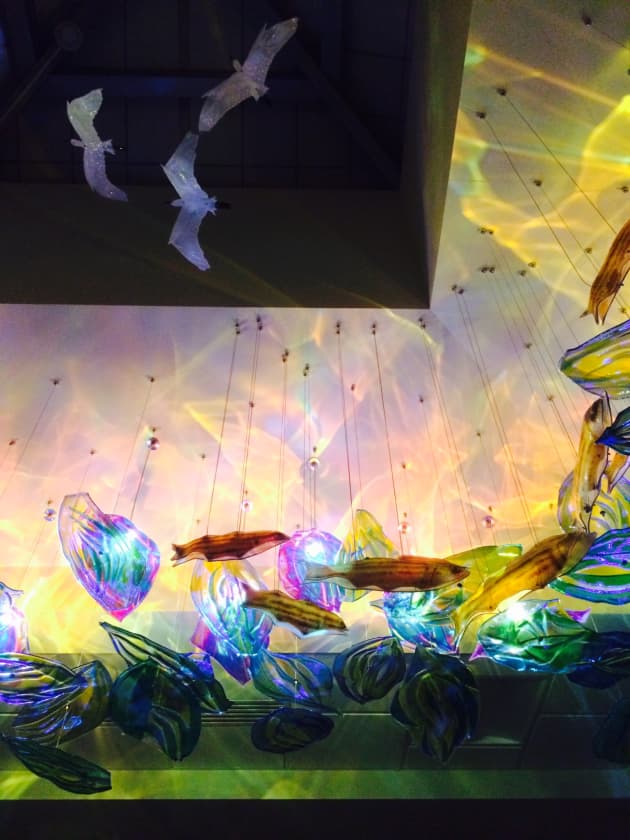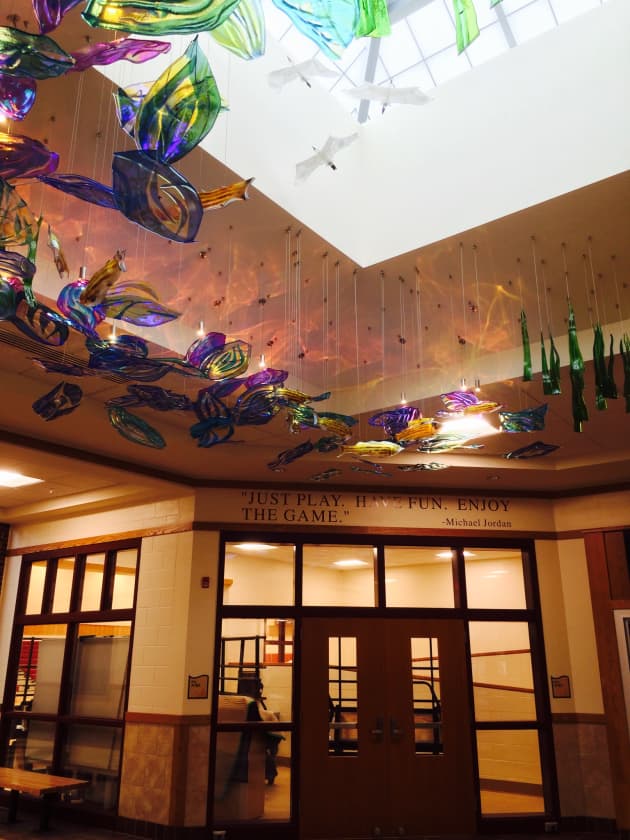 Photo: Jeff Hoover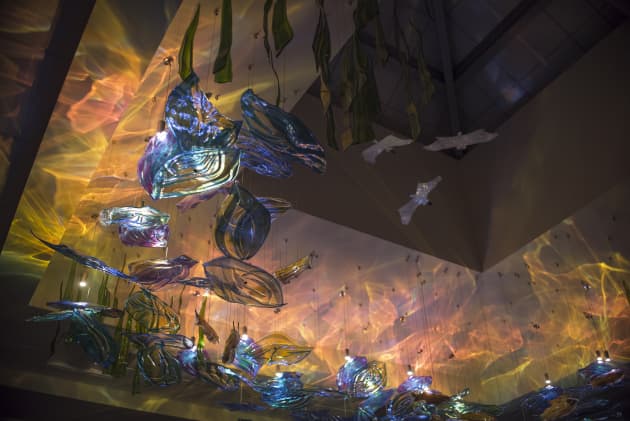 Photo: Zev Hoover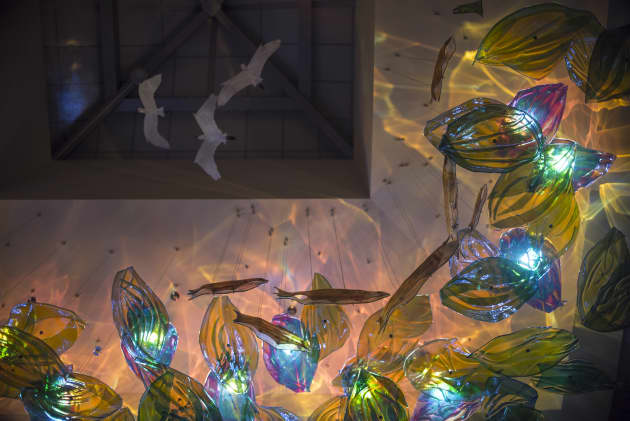 Photo: Zev Hoover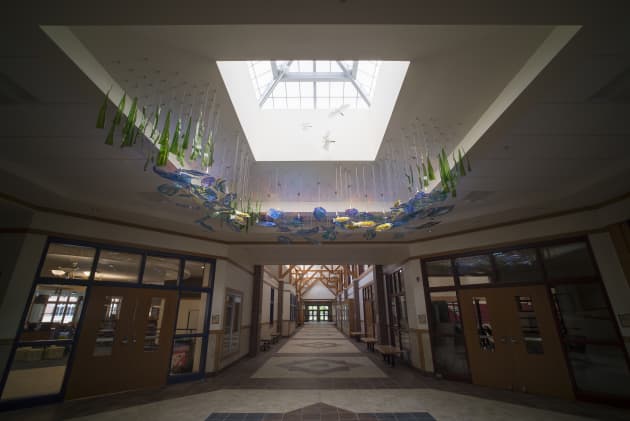 Photo: Zev Hoover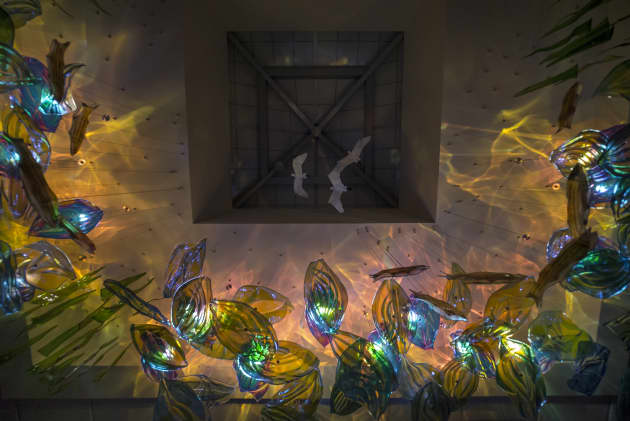 Photo: Zev Hoover
Client: Maine Arts Commission
Location: Scarborough, ME, United States
Completion date: -000
Artwork budget: $40,000
Project Team
Art Consultant
Jeffrey M Hoover
Overview
Installed in August 2014 at the Wentworth School, Scarborough, Maine. The dimensions are 16 feet by 16 feet by 6 feet.
Goals
Sunlight is reflected and refracted by the surface of the salt marsh water. While striped bass swim below, salt grasses dance in the breezes, and snowy egrets glide in the sky.
Process
The architect and school faculty worked with me in the development of the concept. The contractor arranged for the structural blocking and electrical connections.
Additional Information
Like the Scarborough Saltwater marsh, the installation "Estuary" varies with the changing light.