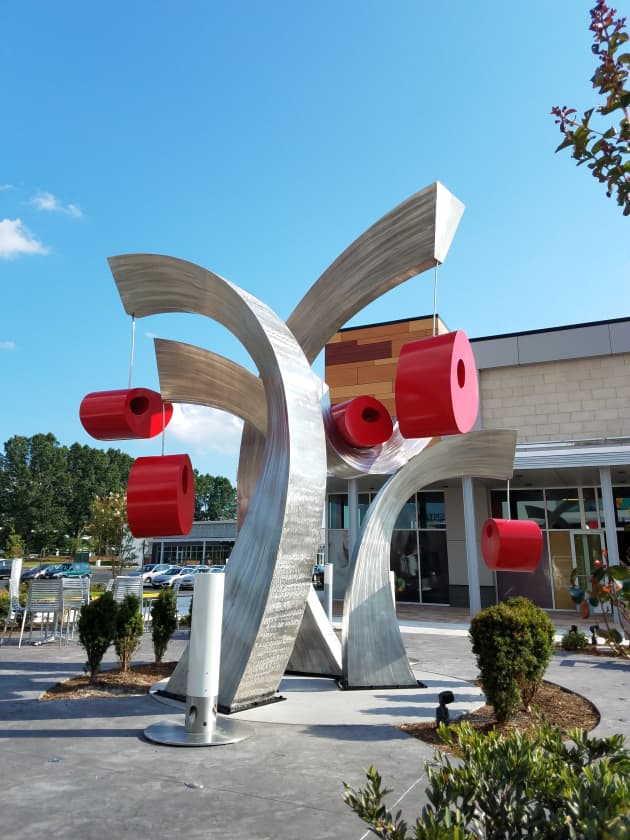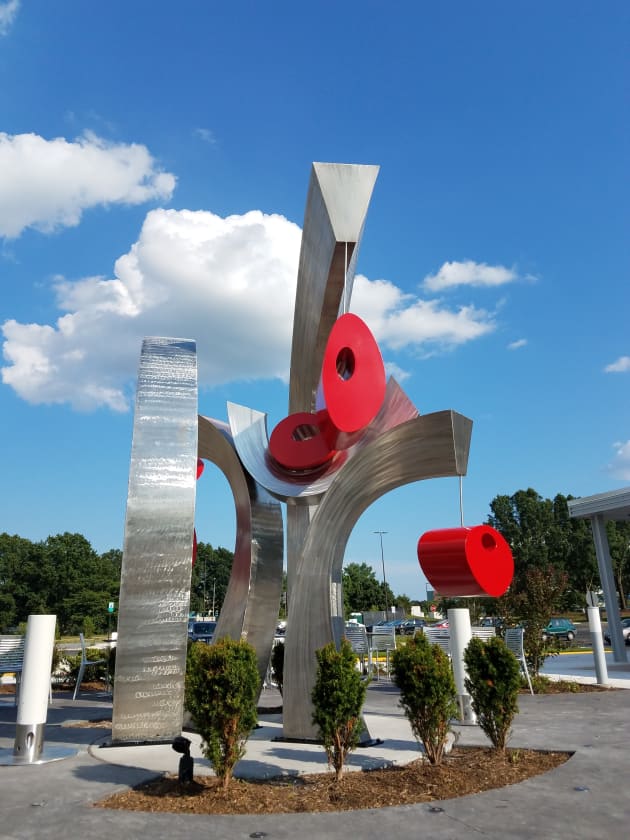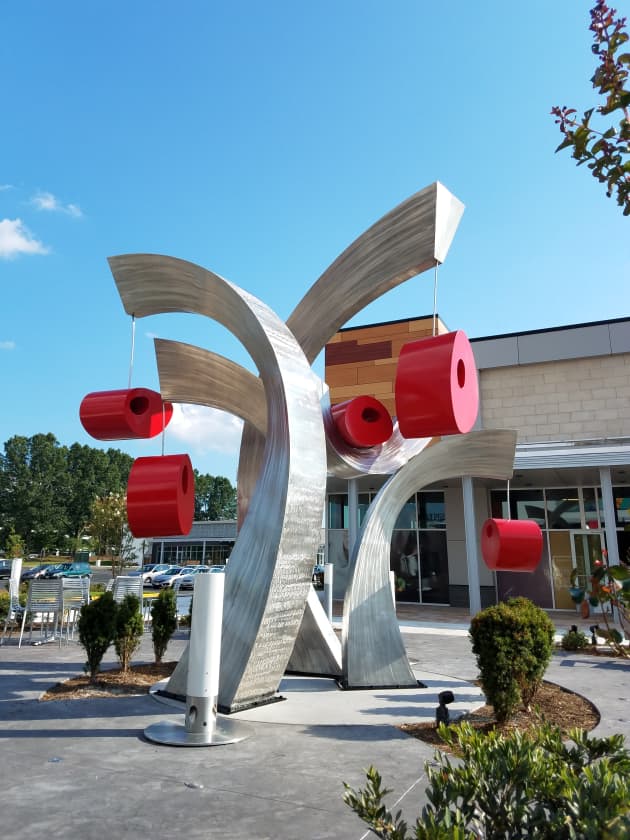 Client: Regency Group
Location: Chantilly, VA, United States
Completion date: 2018
Artwork budget: $100,000
Project Team
Client
Nathan Bath
Regency Center
Artist
C.J. Rench
CJRDesign
Overview
Stainless steel 17 feet tall, 8 feet wide and 8 feet deep
Goals
A sculpture that is designed in the 3D with exciting views at every angle. Large elements to engage the viewers from across the plaza and smaller forms to interact with up close.
Process
CODA WORX managed the RFQ, Regency Group selected me as the artist, a few phone meetings, lots of design work, a maquette and engineering and fabrication!
Additional Information
This was a CODA WORX published RFQ and it could not have gone any smoother! Thanks CODA WORX!