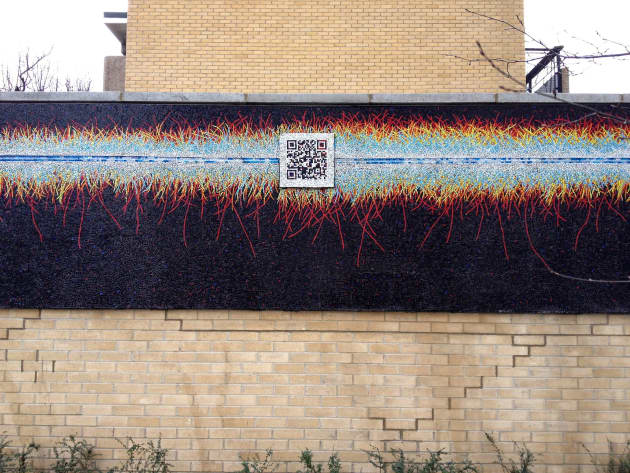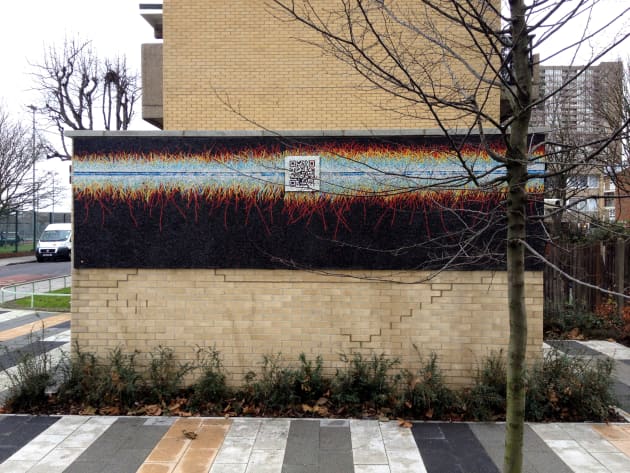 Photo: Drostle©2013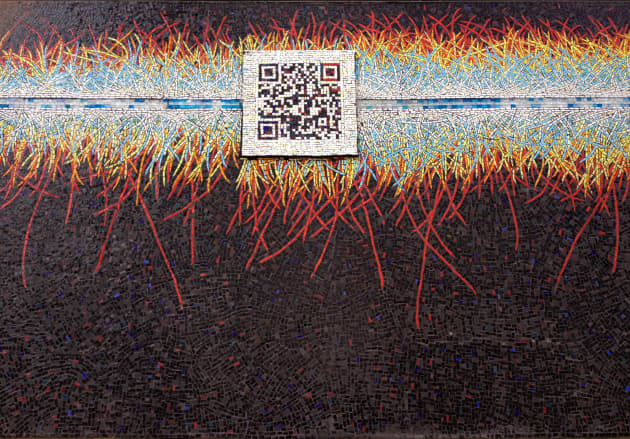 Photo: Drostle©2013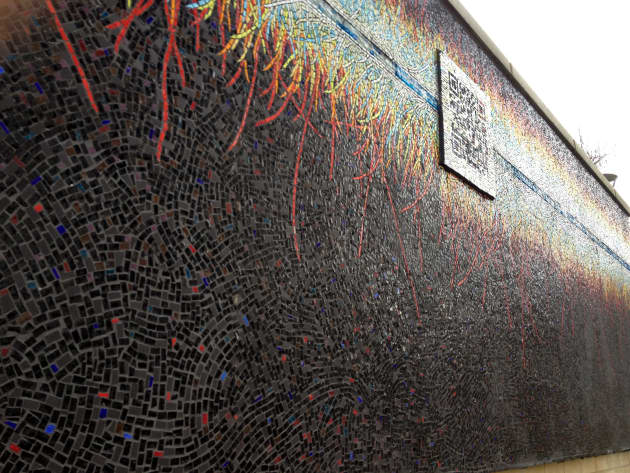 Photo: Drostle©2013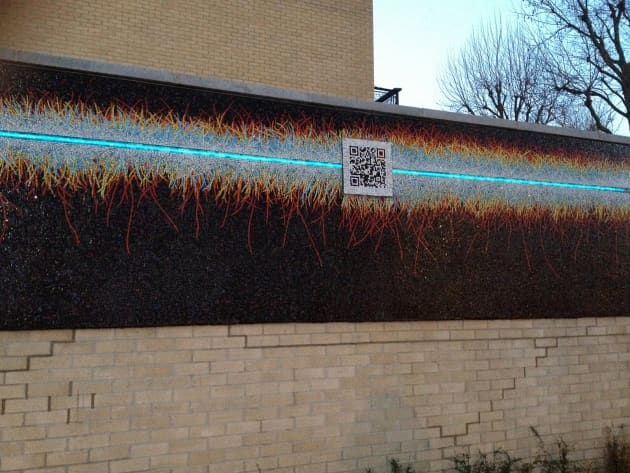 Photo: Drostle©2013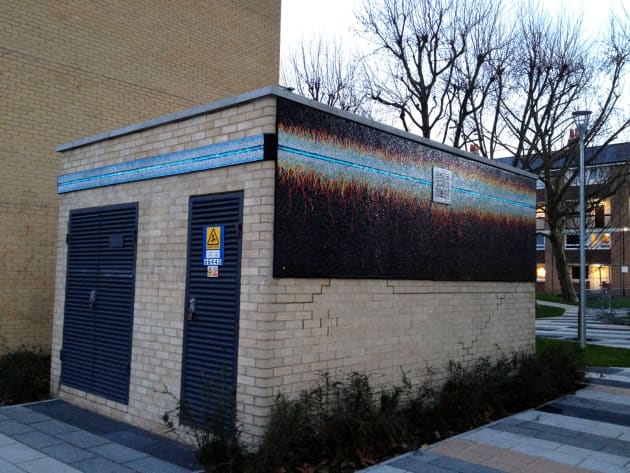 Photo: Drostle©2013
Client: Poplar HARCA
Location: London, United Kingdom
Completion date: 2013
Artwork budget: $40,000
Project Team
Artist
Gary Drostle
Drostle Public Arts Ltd
Other
Jenny Hunte
Poplar HARCA
Art Consultant
Marcel Baettig
Bow Arts
Overview
Mosaic for an electricity sub station in east London, UK, covering over 250 sq ft. The mosaic is made from hand made Venetian Glass Smalti, and forms a circuit around the entire building incorporating a core of transparent glass Smalti which illuminates in the evening. The addition of the night time lighting element in this work not only adds a beautiful evening element to the work but also adds to the theme of the power of the electron.
Goals
The artwork aimed to combine a view of the power behind this anonymous block with an element of community expression. The artist took the idea of the basic nature of electricity as a starting point with the idea of portraying the power that is hidden inside the building, reflecting on the idea of electrons flowing through a circuit and the connection of electro-magnetism to the visible spectrum.
Process
The mosaic was designed and made by the artist using the inspiration of the nature of electricity. Clients and community were briefed at every stage of the design and fabrication of the work. The artist included a mosaic making workshop for local residents to raise the awareness and appreciation of mosaic art in the local community and an associated animation workshop was held in a local school. The animated film made by local school children was incorporated in the QR code in the centre of the mosaic.
Additional Information
Winner of the 'Contemporary Innovation in Mosaic' award at the 2014 Mosaic Arts International, Houston, Texas.