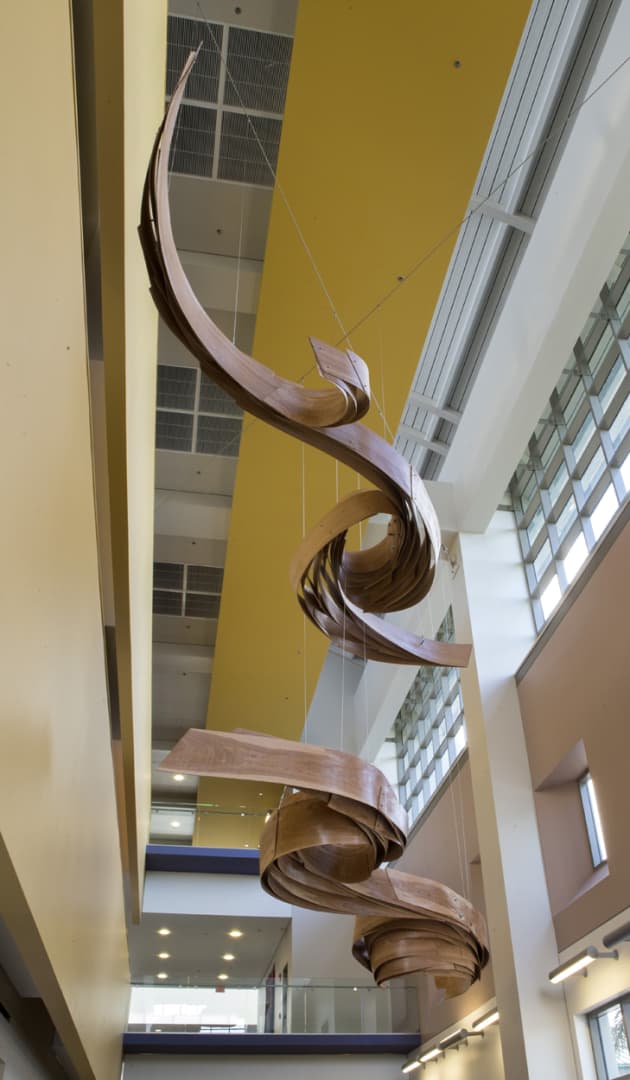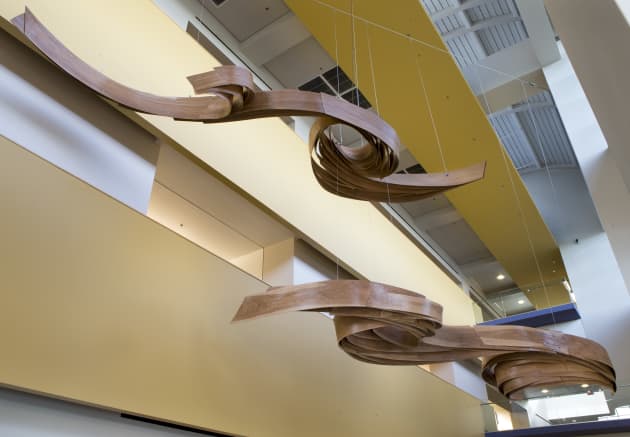 Photo: Ed Chappell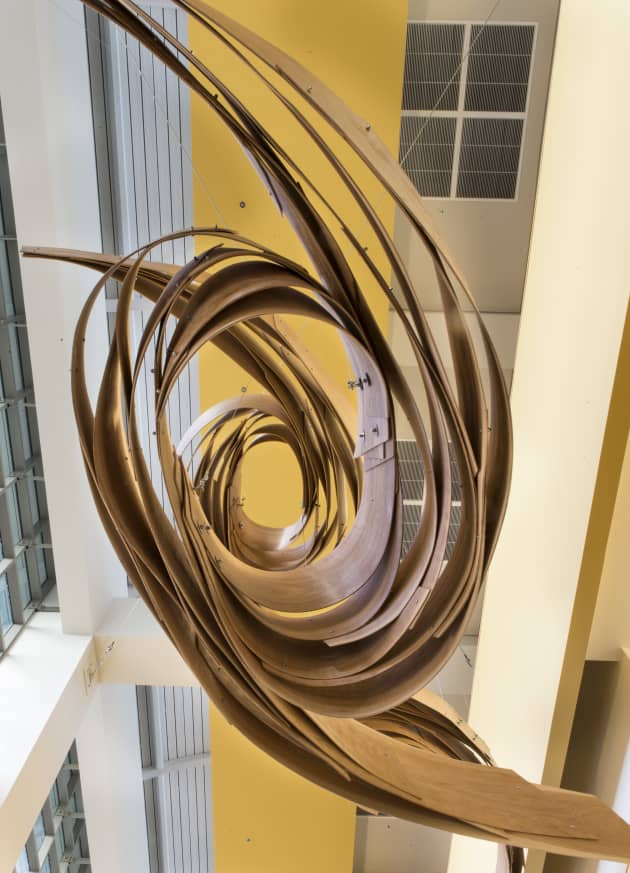 Photo: Ed Chappell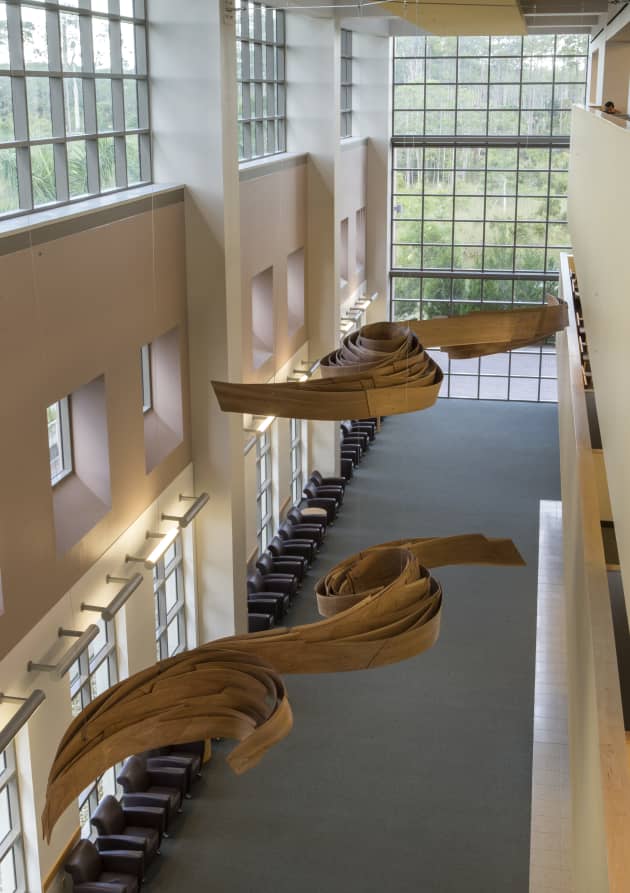 Photo: Ed Chappell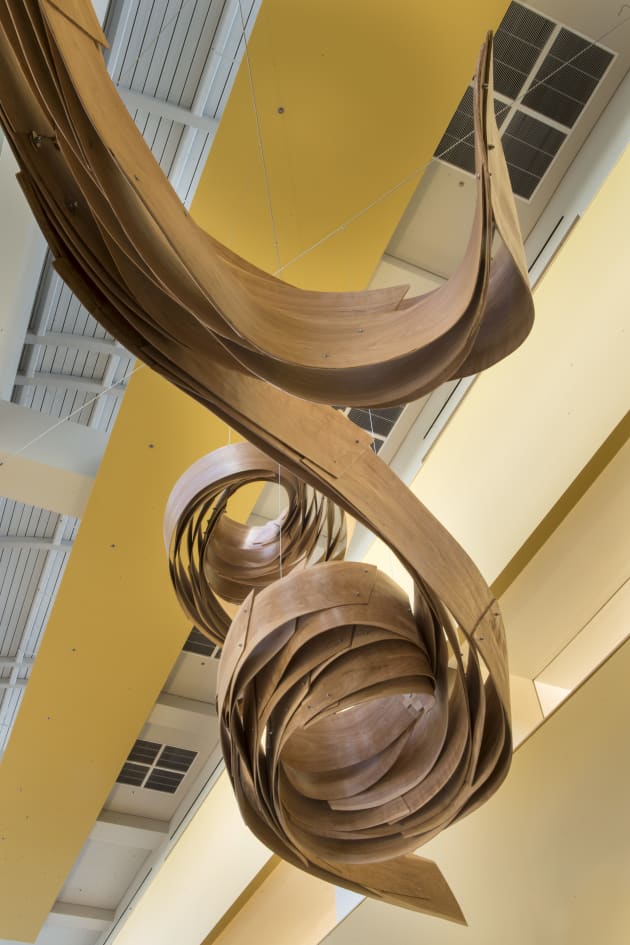 Photo: Ed Chappell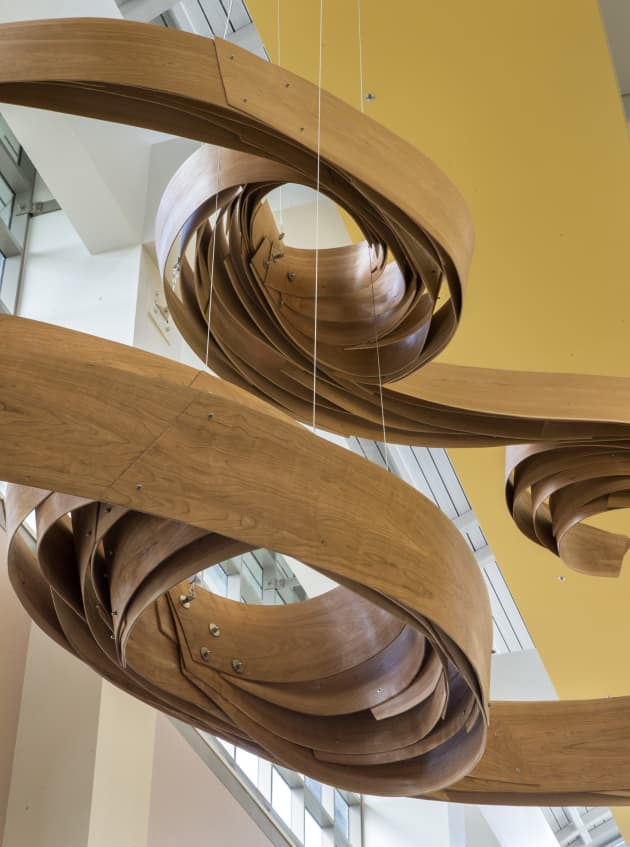 Photo: Ed Chappell
Client: Florida Gulf Coast University Library
Location: Ft. Meyers, FL, United States
Completion date: 2013
Artwork budget: $51,000
Project Team
Industry Resource
Barry Hehemann
Vector Custom Fabricating
Architect
Thomas Carlson
MCHarry Associates
Overview
The Library Atrium at Florida Gulf Coast University is a long, narrow, tall space, approximately 90' long and 20' wide. The space could be viewed from two upper floors of stacks that opened out to the atrium on two sides.
Goals
I was interested in making a connection between the amazing environment that surrounds the University with the nature of the Library itself. Toward that end the piece moves diagonally from the wall of windows that looks out onto a wetlands area towards the 2 floors of the library's stacks.
The library at the nexus of the university is a place where different areas of study meet, overlap, and generate new ideas and energies beyond the confines of the individual disciplines that it supports.
Process
MCHarry engineered the X cable that spanned the space and from which the two sections of Ecotone were suspended. Vector designed and fabricated the anchor plates for the cables, all of the fittings, the method of suspension and mapped where the pieces would hang from the cables.
Additional Information
The piece came from an ecological concept found while researching Florida's environments. An ecotone is where two different habitats meet. While it has some of the characteristics of each bordering community, certain plant species not found in either appear. The influence of the two bordering communities on each other is known as the "edge effect" and it is where the most diversity of flora and fauna activity occurs.