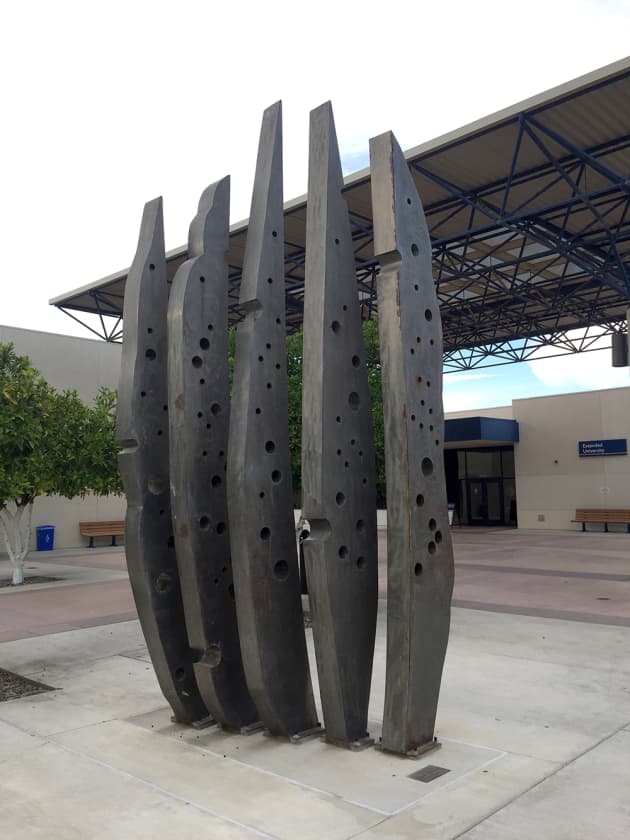 Photo: David M. Koeth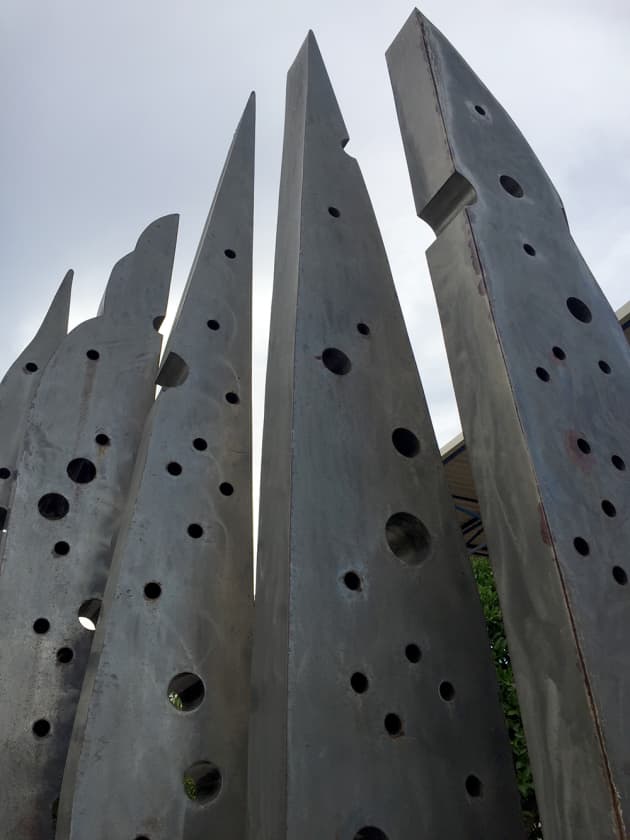 Photo: David M. Koeth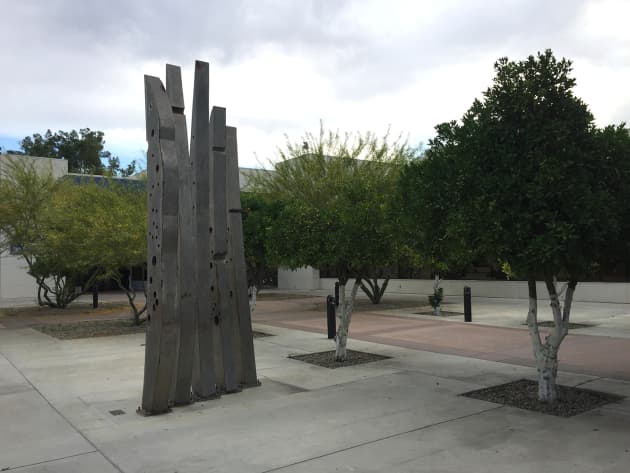 Photo: David M. Koeth
Client: CSU Bakersfield
Location: Bakersfield, CA, United States
Completion date: 2002
Artwork budget: $14,000
Project Team
Overview
This project was a commission by art patron Millie Ablin to artist Ted Kerzie. This new university building at CSU Bakersfeld lacked any artistic expression, and Ablin wished to add this element to the business building. Kerzie was given room to explore in this project, and he invited me to assist him.
Goals
The goals were to create an expressive piece for the business complex, and to make a strong statement, so an element of height was a consideration.
Process
The artist (Ted Kerzie) and the designer (David Koeth) worked very closely with the patron (Millie Ablin) to create the final form. After several meetings, in which broad goals were established, a rough idea began to emerge. We decided that since Kerzie is best known for his "dot" paintings, we would pursue a design that referenced his paintings. We also wanted to reference the human figure, thus the idea of 5 fingers. After the artist and designer received approval from the client, we worked with the fabricators to see what was possible with the material. In addition, the project was reviewed and approved by an engineer associated with the building process. The final installation was coordinated with the construction group responsible for the concrete finishing.