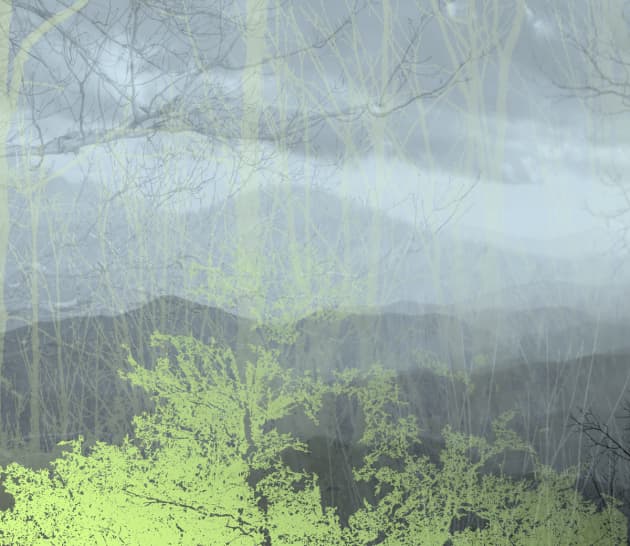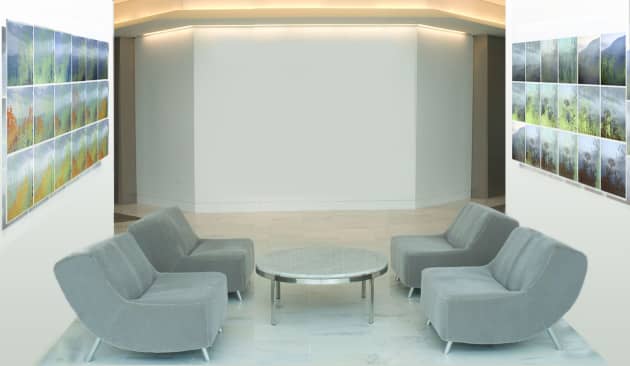 Photo: Shuli Sadé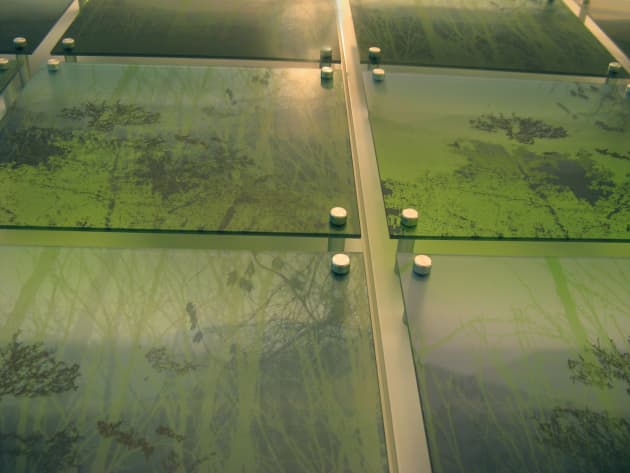 Photo: Shuli Sade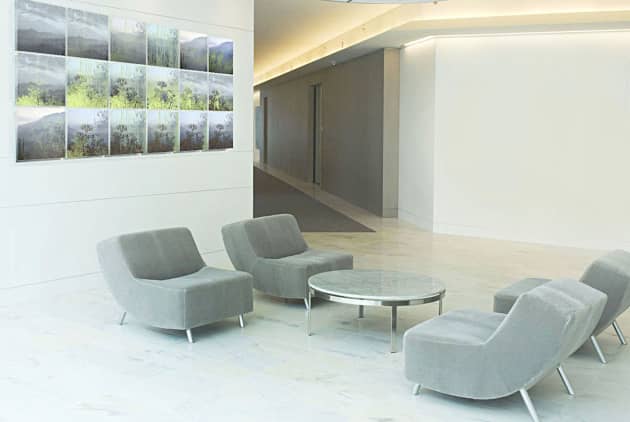 Photo: Shuli Sadé
Client: A Fortune 500 Company
Location: Charlotte, United States
Completion date: 2011
Artwork budget: $67,000
Project Team
Art Consultant
Cynthia Reeves
Cynthia Reeves Corporate Art Advisory
Artist
Shuli Sade
Sade Studio
Interior Designer
Gensler
Overview
Two 60 x 120 art pieces installed facing each other in a seating area. Each piece is made of 18 transparent photographic panels fused to acrylic.
Goals
Through a collaborative process between art advisor, client's corporate mission, architects, interior design team and myself, we had created an ambiance that enhances the client's workplace and manifest their mission through artwork.
Process
Gensler designers had a specific color scheme for the interiors. Corporate Art Advisor Cynthia Reeves and I proposed to use images from the area instead of working with imagery which does not belong to the place. I spent a few days at the Blue Ridge Mountains taking photographs to capture the beauty of the nature in different times of the day. Everyone who was involved was a part of the process. Echo was well received by the workers as well as the team.
Additional Information
The images are transparent and project a gentle shadow, echoing the present.