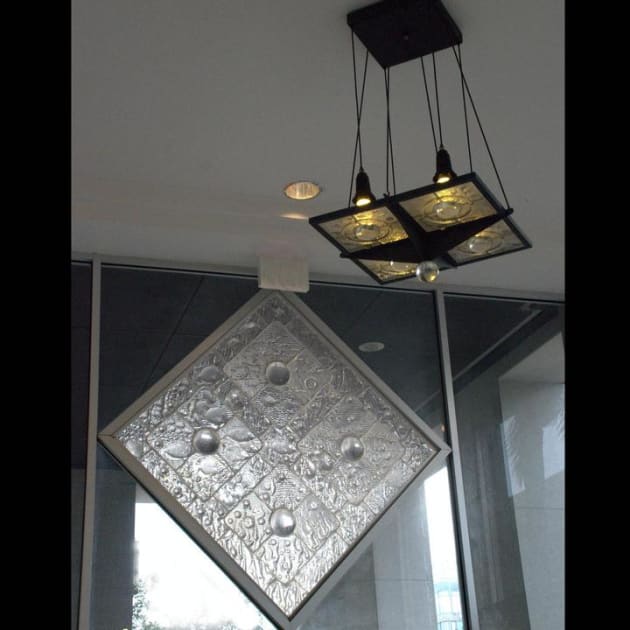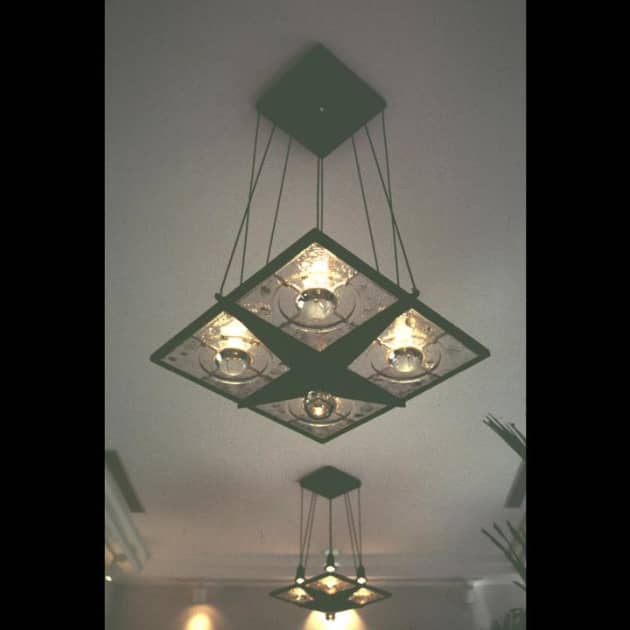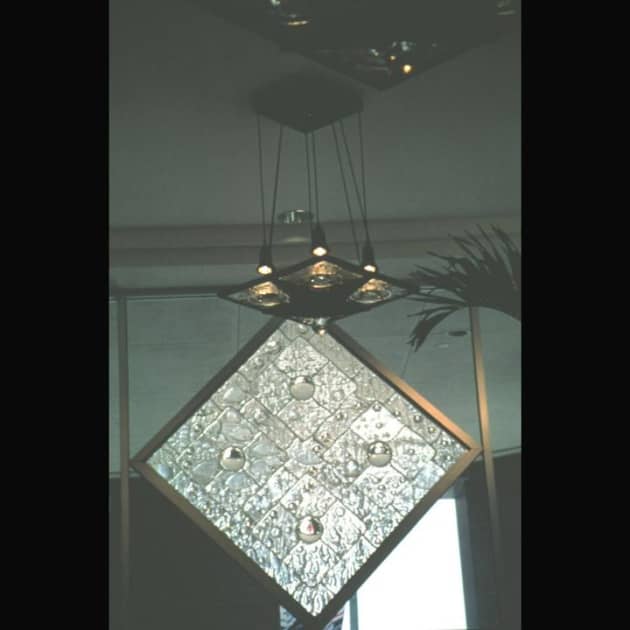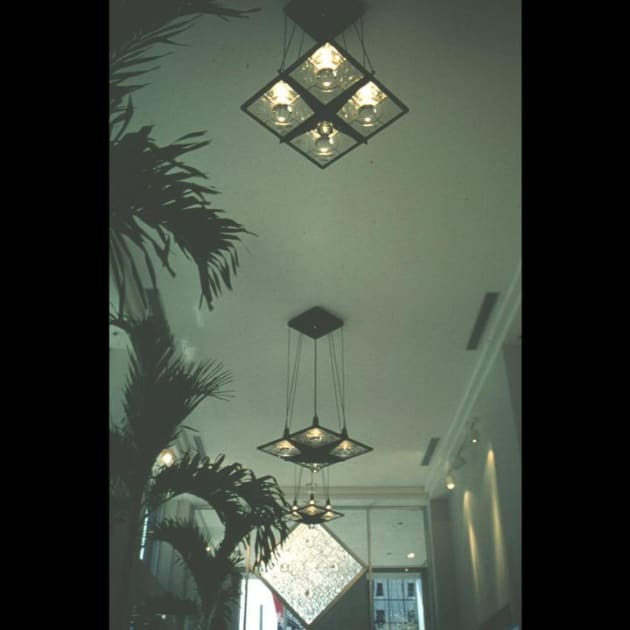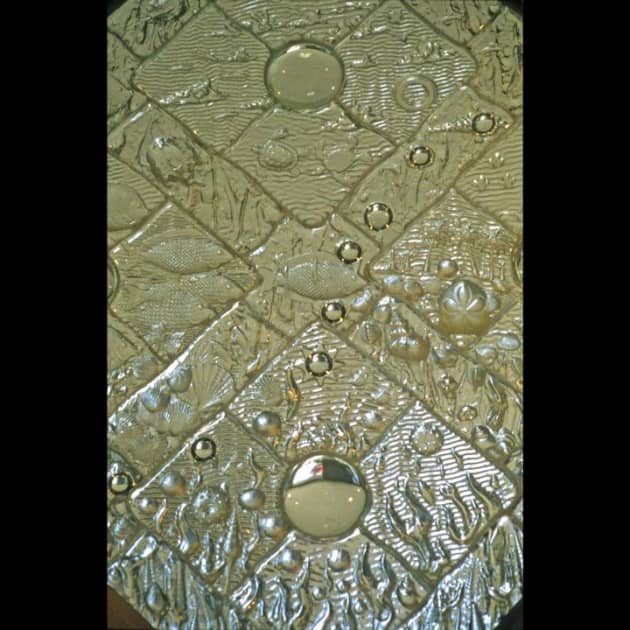 Client: City of Saint Petersburg
Location: St. Petersburg, FL, United States
Completion date: 1996
Artwork budget: $15,000
Project Team
Artist
Susan Gott
Gott Glass
Client
City of St Pete, Public Art Program
Municipal Services Center
Overview
Earth Sigh with Great Hall Chandeliers: 3 chandeliers with halogen lighting, 36″ x 36″ each, hang from the ceiling of the center. The sand cast glass panel, 72″ x 72″ (detail included) is installed above the main entrance of the facility. Project completed for the Municipal Services Center, St. Petersburg, Florida.
Goals
The cast glass panel over the main entrance measures approximately 6'x6'. It is constructed of a bas-relief sculpted form, divided into smaller tiles , each of which is pressed into a soft casting sand and hot glass is poured into to reproduce the design. Three hanging chandeliers of a similar design are suspended down the great hall entrance.
Process
The four square diamond pattern is an ancient symbol for a city. The crossing represents the cities center. Thus the Municipal Services Center is the City of Saint Petersburg's hub.