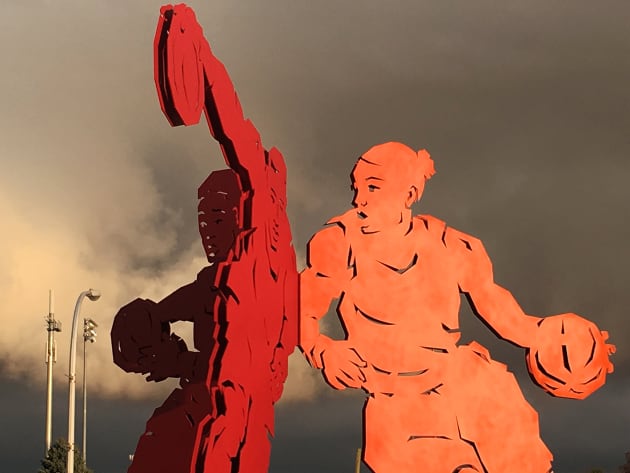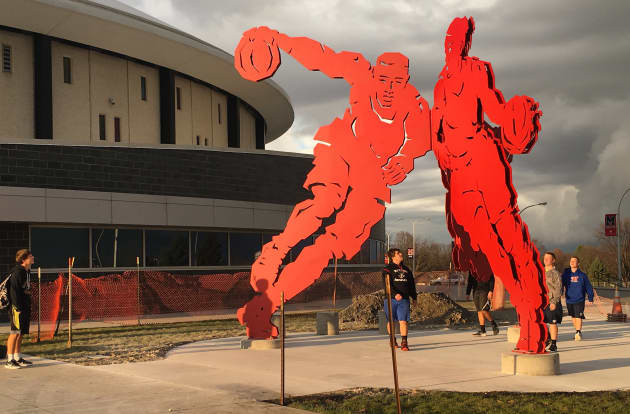 Client: http://www.artsandculturealliance.org
Location: Marshalltown, IA, United States
Completion date: 2016
Artwork budget: $200,000
Project Team
Fabricator
Paul Amaral
Amaral Custom Fabrications
sculpture design, and illustration,
Gail Folwell
Folwell Studios
Overview
A Gateway sculptural landmark designed for the plaza of the Roundhouse, in Marshalltown, Iowa. 'Drills' celebrates the entry to this historic mid century basketball arena/auditorium.
Goals
This placemaking landmark of two male and one female student basketball players, was designed with the Wildcat red team color and circular geometry to dynamically celebrate and reflect the student athletes and Roundhouse.