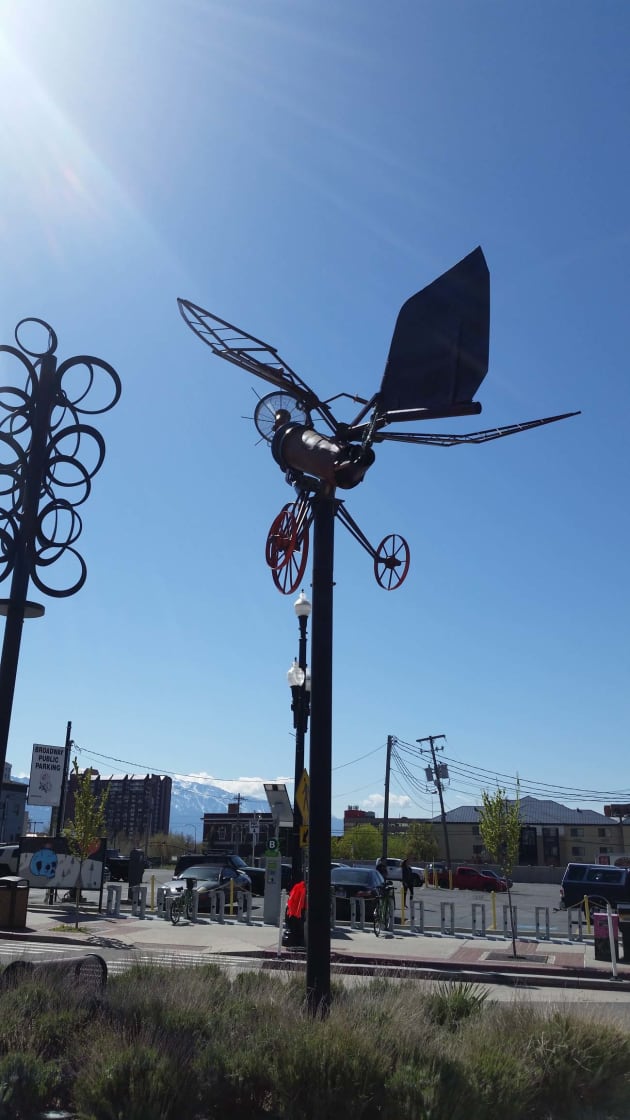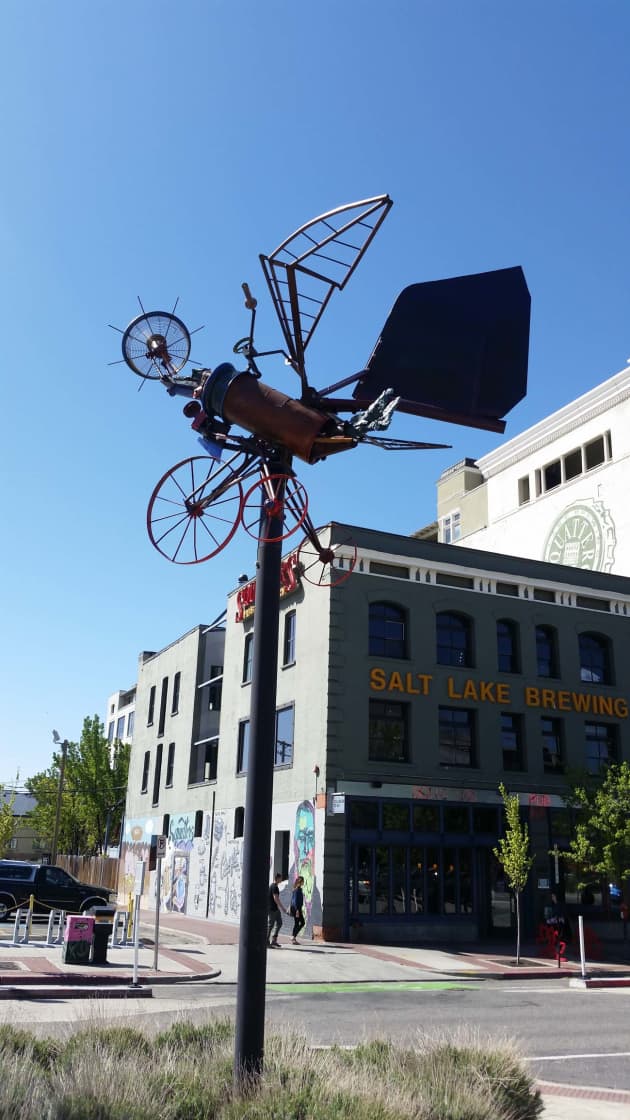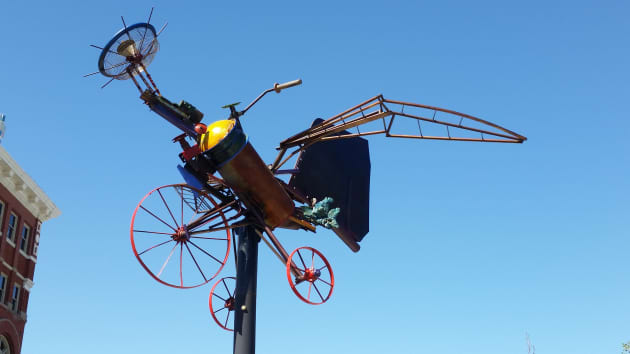 Photo: Dennis Smith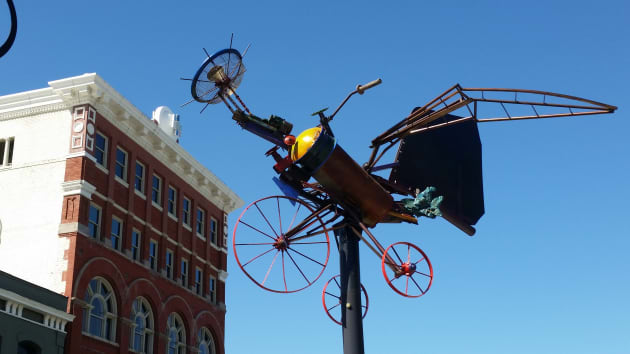 Photo: Dennis Smith
Client: City of Salt Lake
Location: Salt Lake City, UT, United States
Completion date: 2017
Artwork budget: $12,500
Project Team
Art Consultant
Todd Wynder
Main Street Art Inc.
Artist
Roger Hunt
Main Street Art Inc.
Overview
This was a public installation that had to take into consideration placement in relation to buildings and roads as well as size as to feel large in it's outdoor space without causing traffic issues.
Goals
There was theme that we were guided to stay within but other than that we were given full artistic licence to guide the project as we saw fit.
Process
There were several elements that had to be considered in regards to engineering and working with city planners. We had to produce specific engineering plans that were to be approved by the city in order for this to become a permanent public installation.