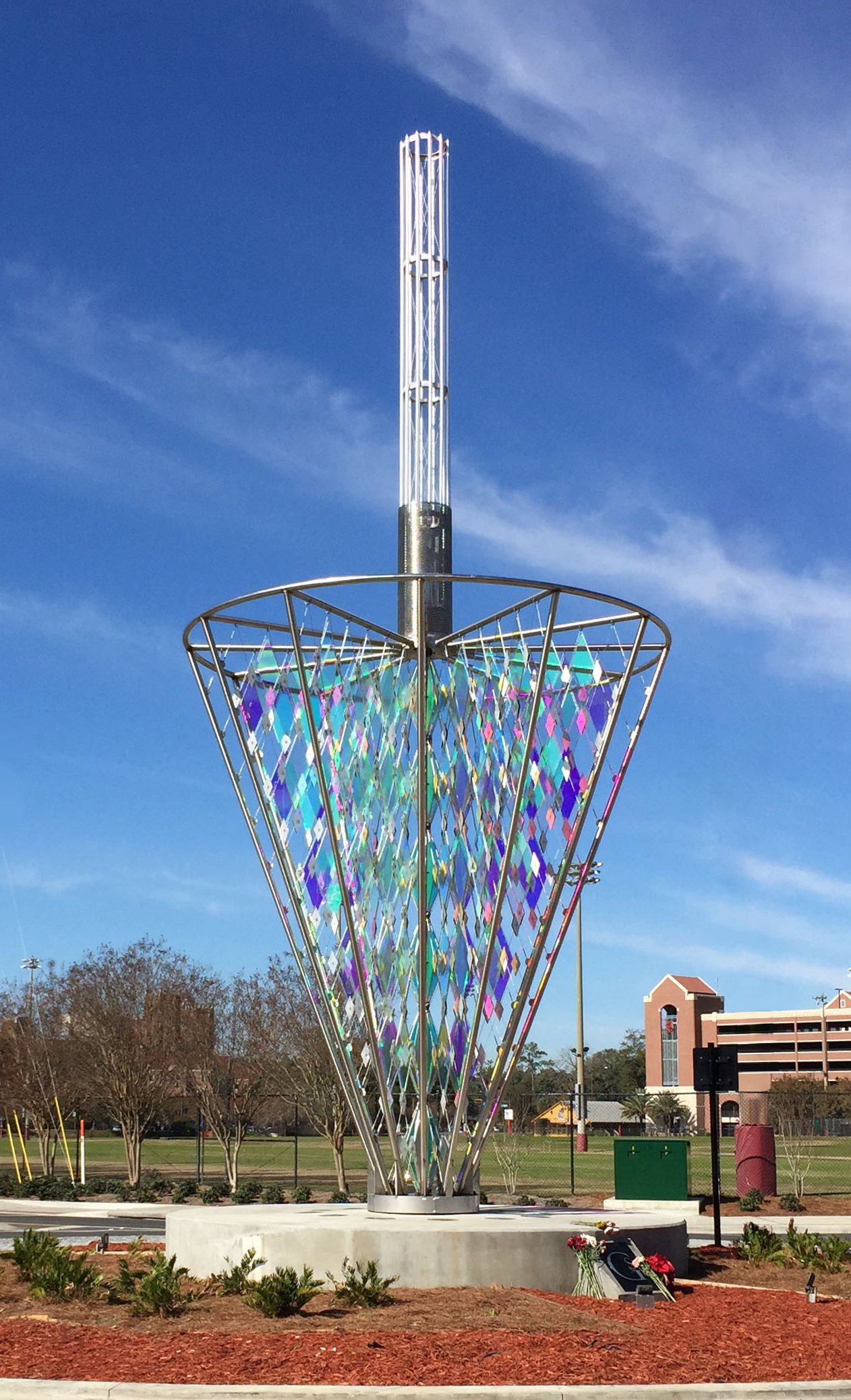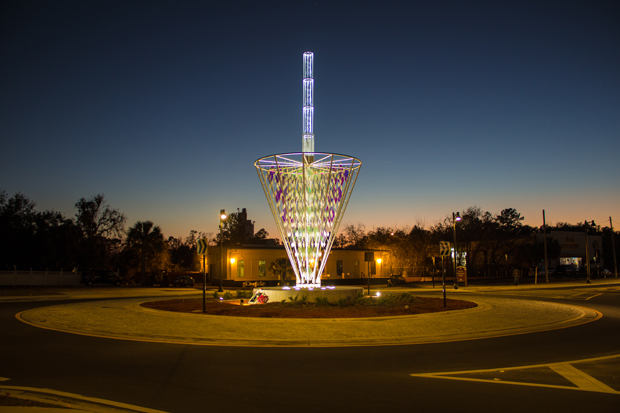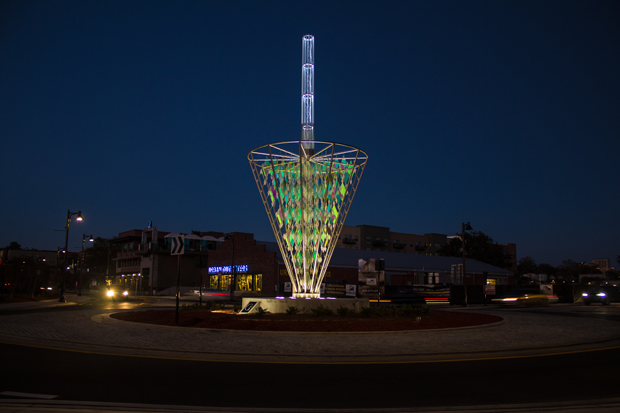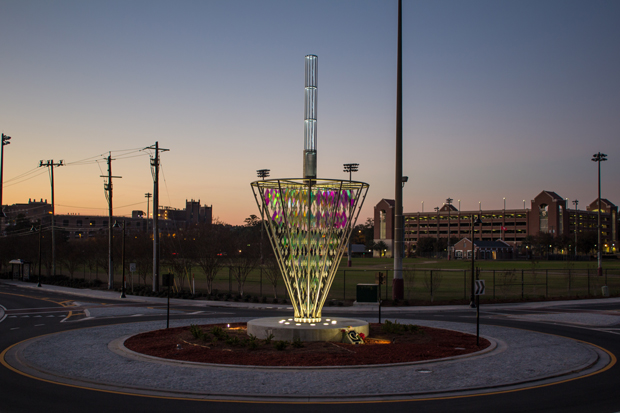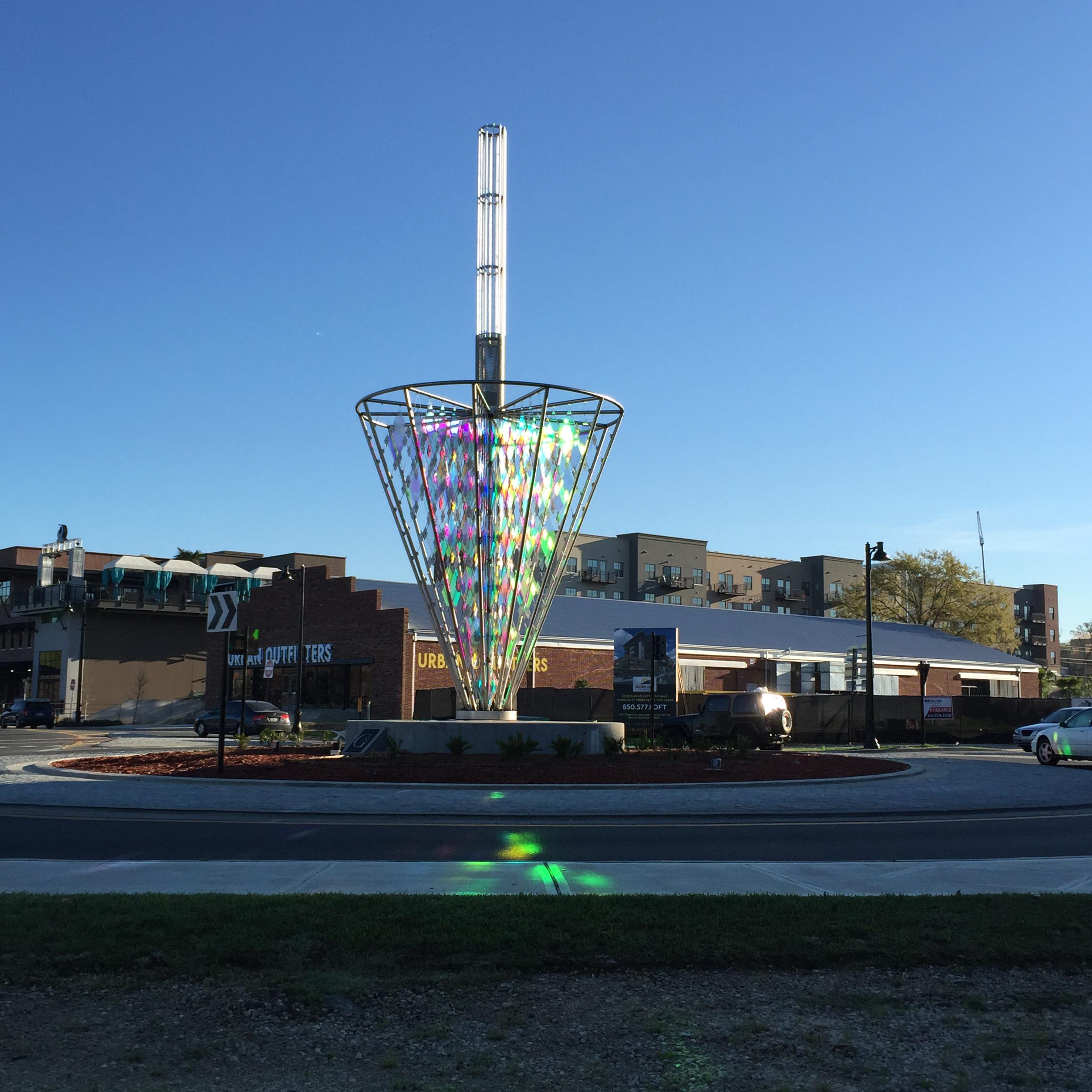 Project
Client: City of Tallahassee
Location: Tallahassee, United States
Completion date: 2014
Artwork budget: $200,000
Project Team
Industry Resource
Jim Gage
Visions in Light
Client
Gabe Menendez
City of Tallahassee
Overview
The sculpture is located in a round a bout in a new redeveloped area of Tallahassee adjacent to Florida State University. It is 20' tall and 20' in diameter and is composed of stainless steel tubes and cables supporting dichroic glass elements. The work is illuminated with high intensity LED lights.
Goals
There were several objectives that shaped the design. First, was the goal of developing a form that related to FSU, which was accomplished with the form of a spear which is a component of its logo. Second, was the desire to provide a work that was visually exciting which was achieved with the dichroic glass elements which change colors as drivers circumnavigate the round a bout. Third, the sculpture was intended to serve as an iconic element for this area of the city that had undergone a very large transformation.
Process
There was a close working relationship with the public works department to integrate the sculpture into the street plan. In addition there was a collaboration with the lighting consultant to develop the most effective lighting.