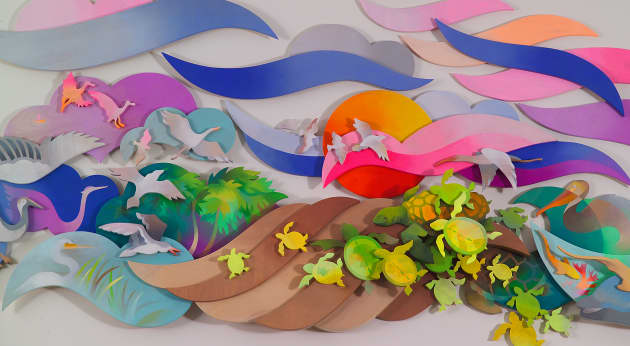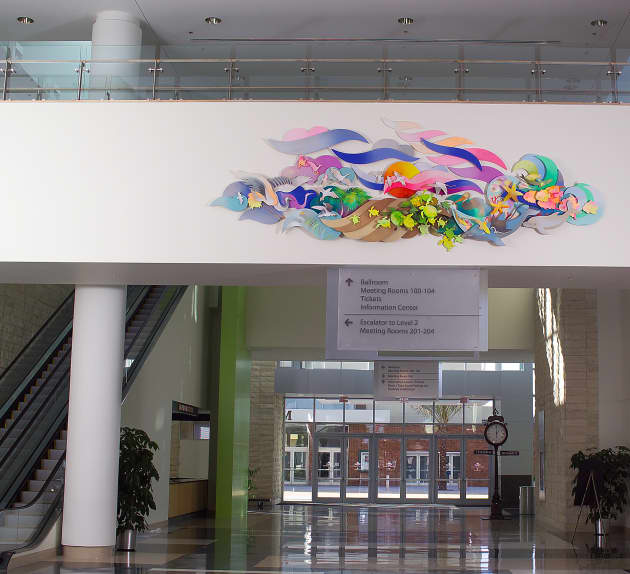 Photo: Tony Giese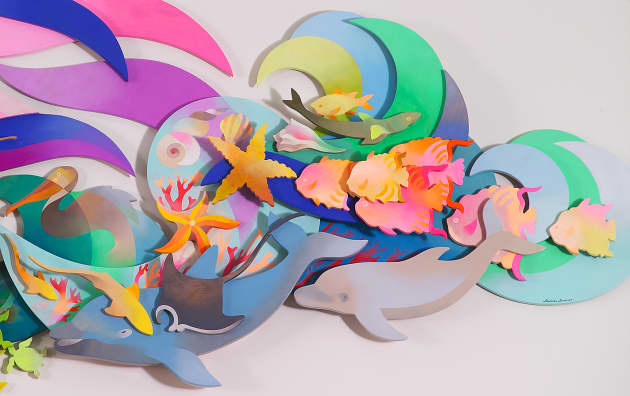 Photo: Tony Giese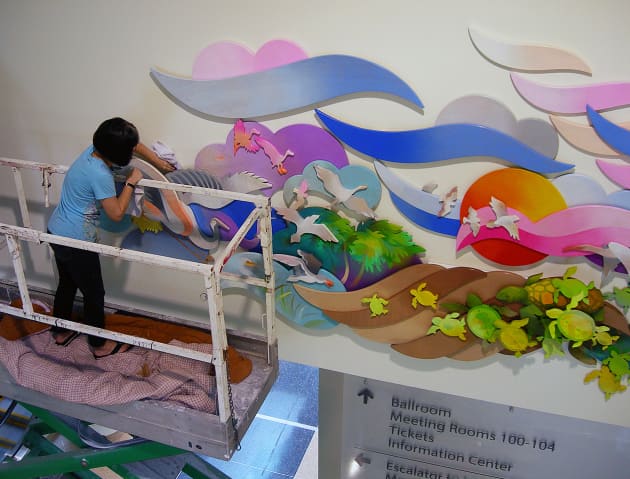 Photo: Eric Boeing
Client: Ocean Convention Center
Location: Daytona Beach, FL, United States
Completion date: 2009
Artwork budget: $32,000
Project Team
Art Consultant
Mike Fincher
Cultural Coordinator of Volusia County Parks Division
Art Consultant
Nancy Maddox
Public Art Administrator, Volusia County Parks, Recreation & Culture Division
Overview
Wood Wall Relief – 6' 6″ H X 20' W X 7″ D
Goals
"Sun, Sand, and Surf" is the marketing theme of the Daytona Ocean Convention Center Complex. The art is placed on an overhead panel within the lobby of this center, and needed to represent the natural environment of this beautiful beach community. The work illustrates a sunrise over Daytona Beach, along with area wildlife. Marine turtle conservation is a big part of everyday life in Volusia County.
Process
Mike Fincher, the cultural coordinator for Volusia County Parks, was an absolute delight to work with, and an invaluable source of information and avenues to pursue in my research for this project. Several individuals on staff at Ocean Center and the Volusia County Parks division very kindly provided information that led to the success of this installation.
Additional Information
I hear quite often from people who see this art, and how much they appreciate the whimsical quality and colors ... especially the turtles.