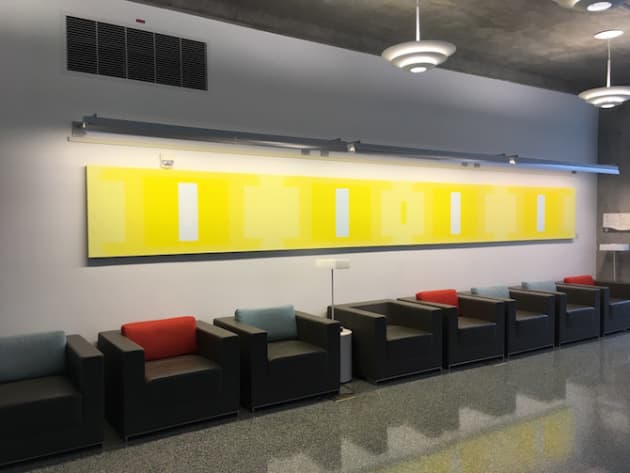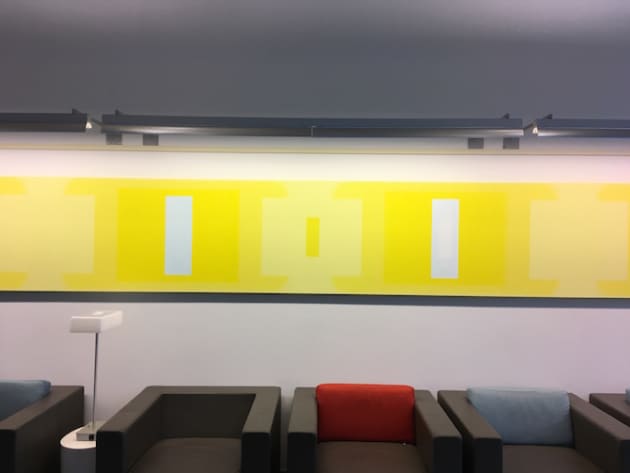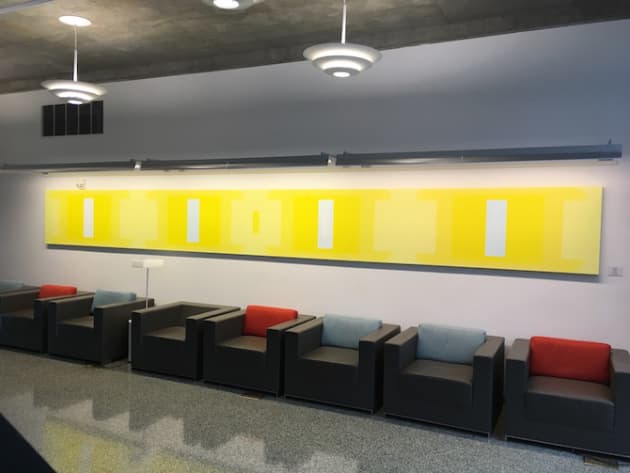 Client: W&BH
Location: Marina, CA, United States
Completion date: 2015
Artwork budget: $20,000
Project Team
Client
California State University
Overview
An acrylic on canvas painting was commissioned for the new California State University at Monterey Bay Library. The lit area was approximate 23' and the vertical area was limited by the seating and relative "contact" area of a seated person. Final piece measures 24″x 23'.
Goals
The piece was designated for as seating area wall approximately 30 ft long. The goal was to create a piece that would fit the space beautifully.
Process
Those commissioning the painting were very familiar with my work and had seen other public installations of my work. I was asked to produce several design options that were produced and provided to the Design Board of the University.
Additional Information
This particular project was a gift to the University by W&BH. It was through their influence that I was allowed to make a presentation of the work I felt would best fit the space and openly share my design preference.