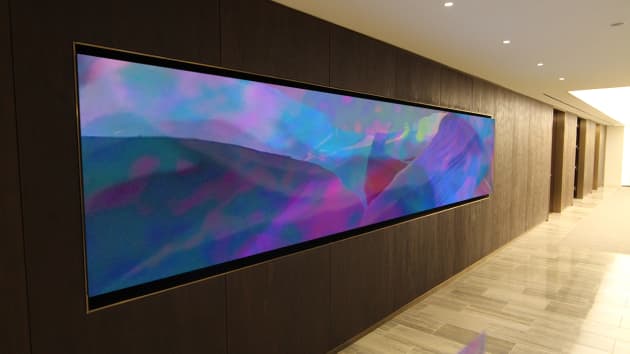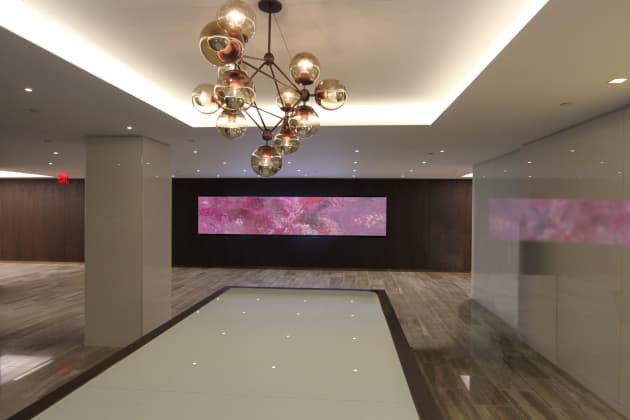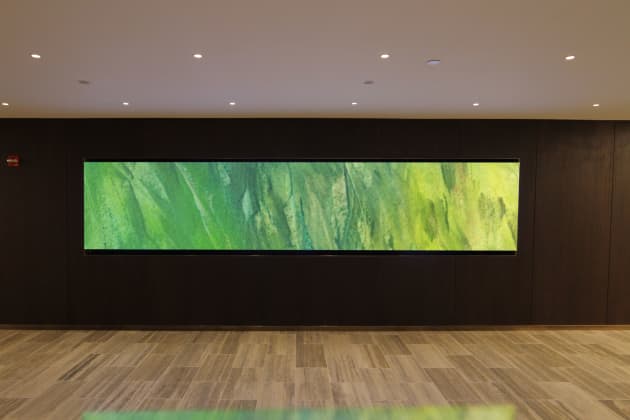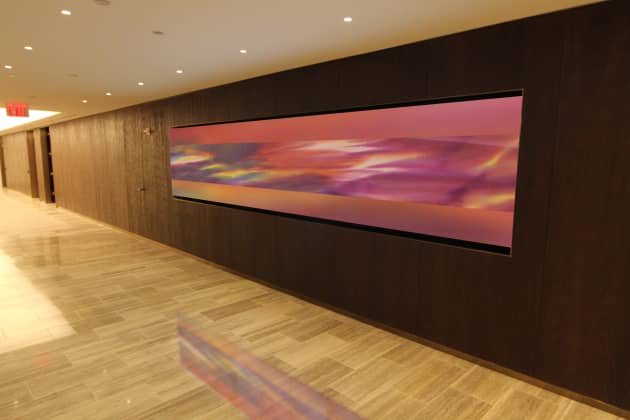 Client: Sensory Interactive
Location: New York City, NY, United States
Completion date: 2012
Artwork budget: $20,000
Project Team
Artist
Christopher Graefe
Colors In Motion
Industry Resource
Sensory Interactive
Sensory Interactive
Overview
Colors In Motion worked with Sensory Interactive to curate a collection of digital animated artwork for a newly installed 21' W x 4' H LCD video wall centerpiece of the corporate briefing center of the headquarters of SL Green Realty Corp in New York City.
Goals
The goals of the project were to curate a collection of content that worked well with the dark finishes and reflective floors of the space, while carrying forward the best-of-class positioning of the company as the leader of commercial property management in New York City. Colors In Motion digital artworks are part of a larger program of content that showcases property and seasonal scenes from around the city.
Process
Colors In Motion worked with Sensory Interactive to understand all of the materials used in the space, the general layout and guest flow through the area, and the aspect ratio of the long, panoramic display. Selecting artworks that worked well in panorama from artist Linda DeHart and other collaborators of Colors In Motion, 3 signature works we developed to play on the display as part of the full content program. The digital display is the centerpiece of this briefing center, and the Colors In Motion artwork has played an integral role in setting the high level of sophistication of the architectural space.
Additional Information
Vist http://www.ColorsInMotion.com to learn more.