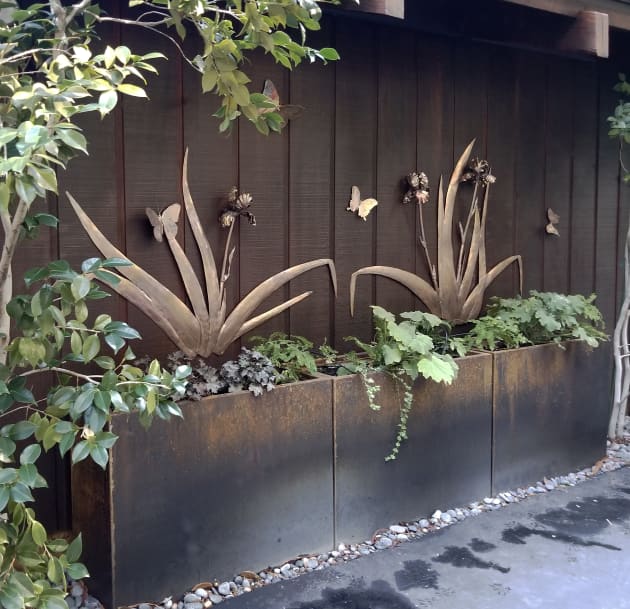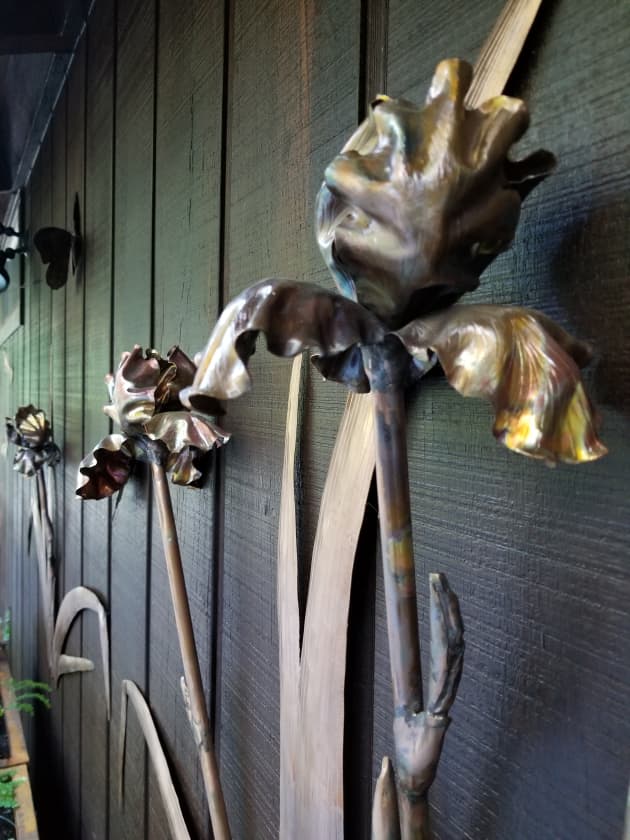 Client: Private resident
Location: Ben Lomond, CA, United States
Completion date: 2018
Artwork budget: $10,000
Project Team
Landscape Architect
Teresa Rogerson
Ecology by design
Overview
Three 4' x4' copper iris wall art hanging sculptures with copper butterflies.
Goals
To follow an Ikibana style low relief Iris flower copper wall hanging design. This design element was to integrate three steel planters with plants. The copper iris plants were designed to hang on the wall just above the planters. The copper Iris flowers and bulbs were sculpted 3 dimentionaly as to bring out the more realistic and sculptural aspect of this wall artwork. It also helped relate it to the planter boxes.
Process
I collaborated with Teresa of Ecology by design. She was the landscape architect who commissioned this project for her client.