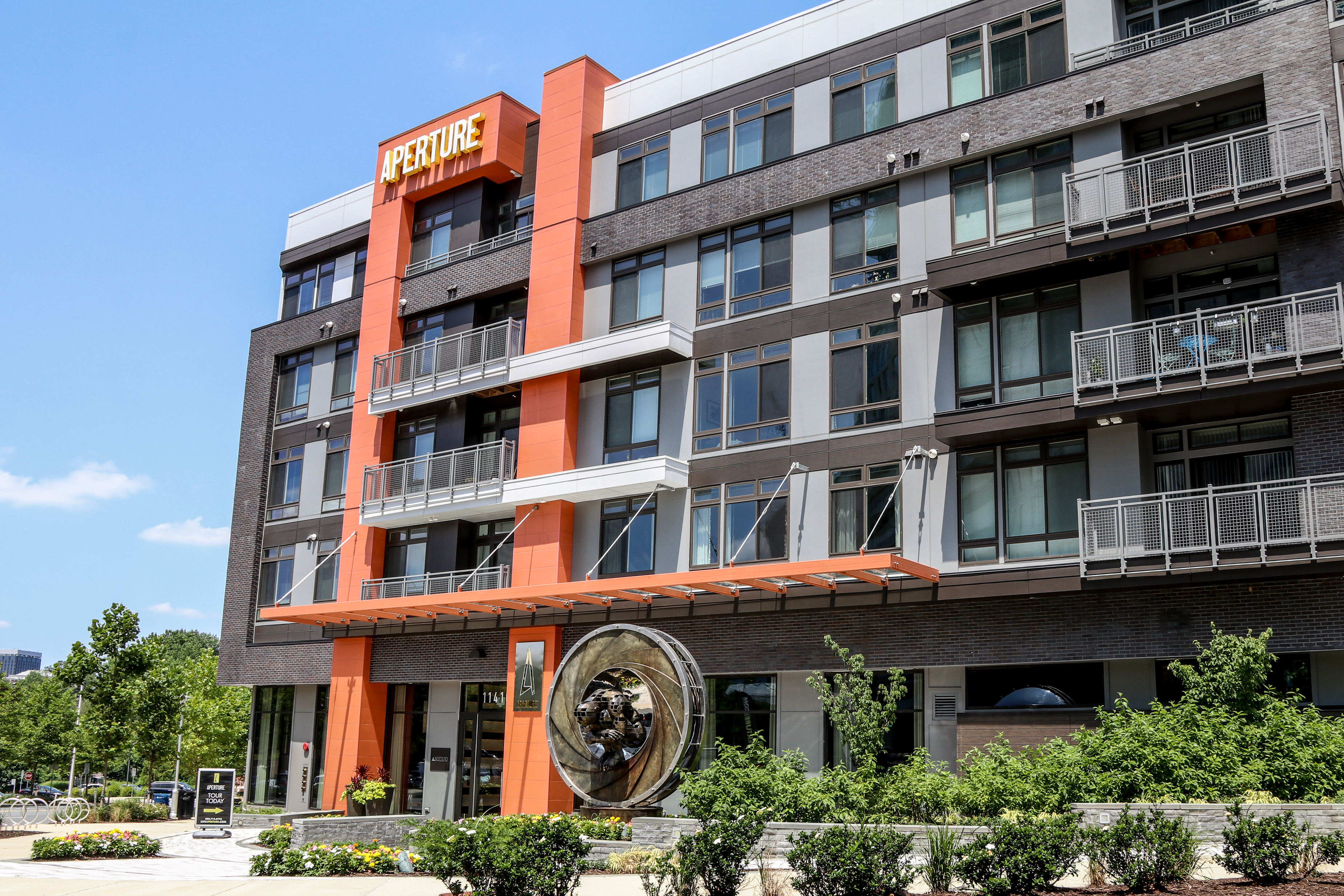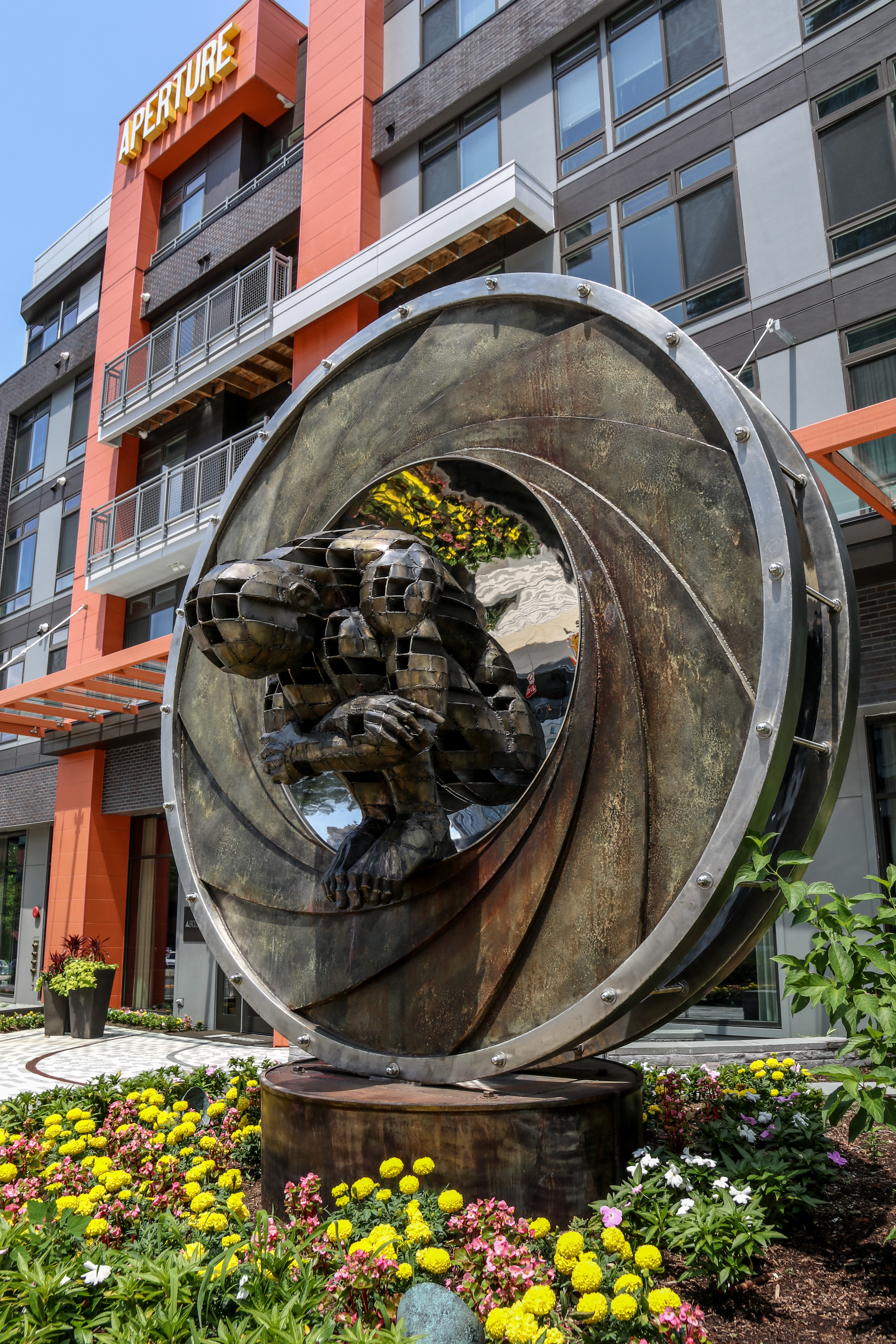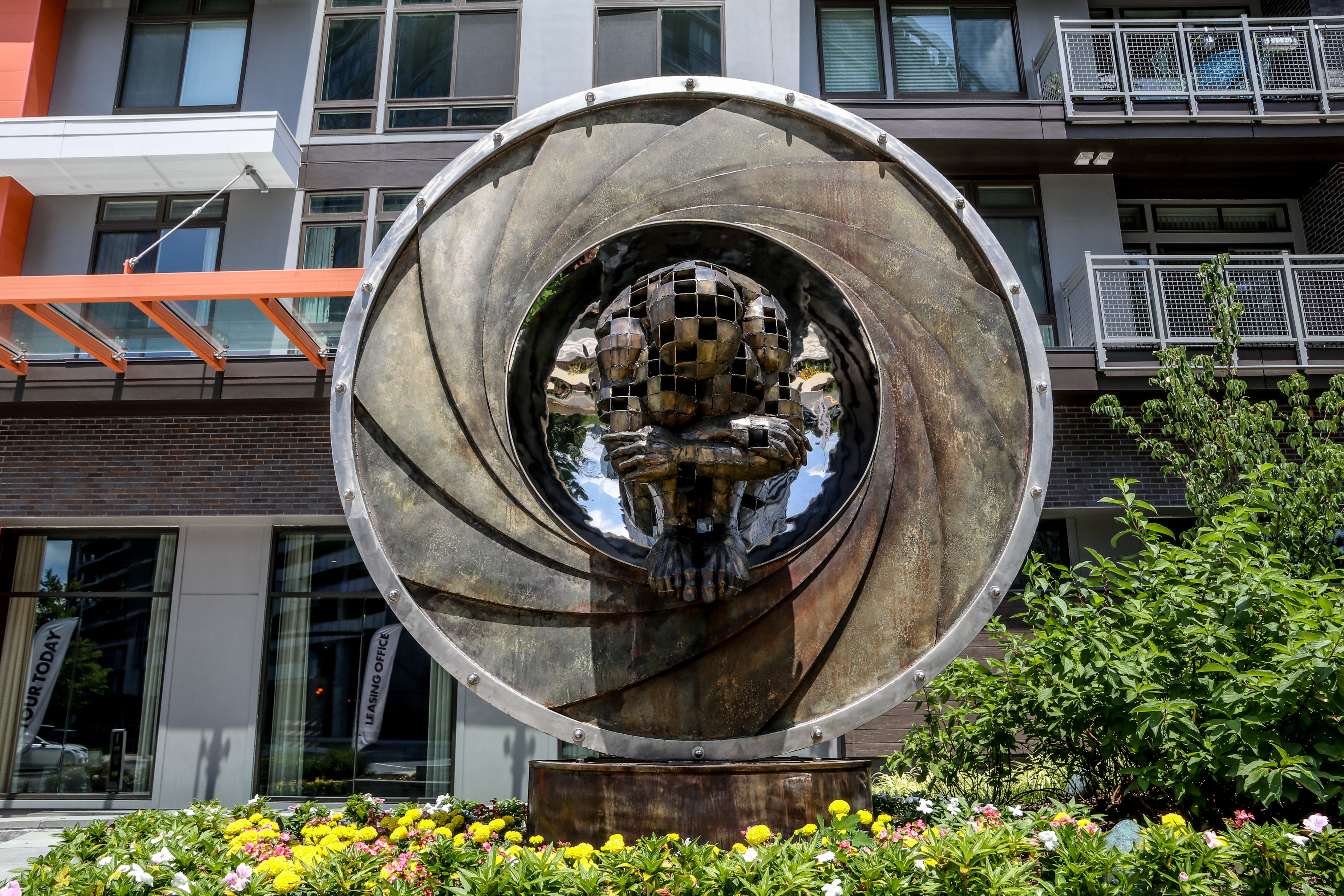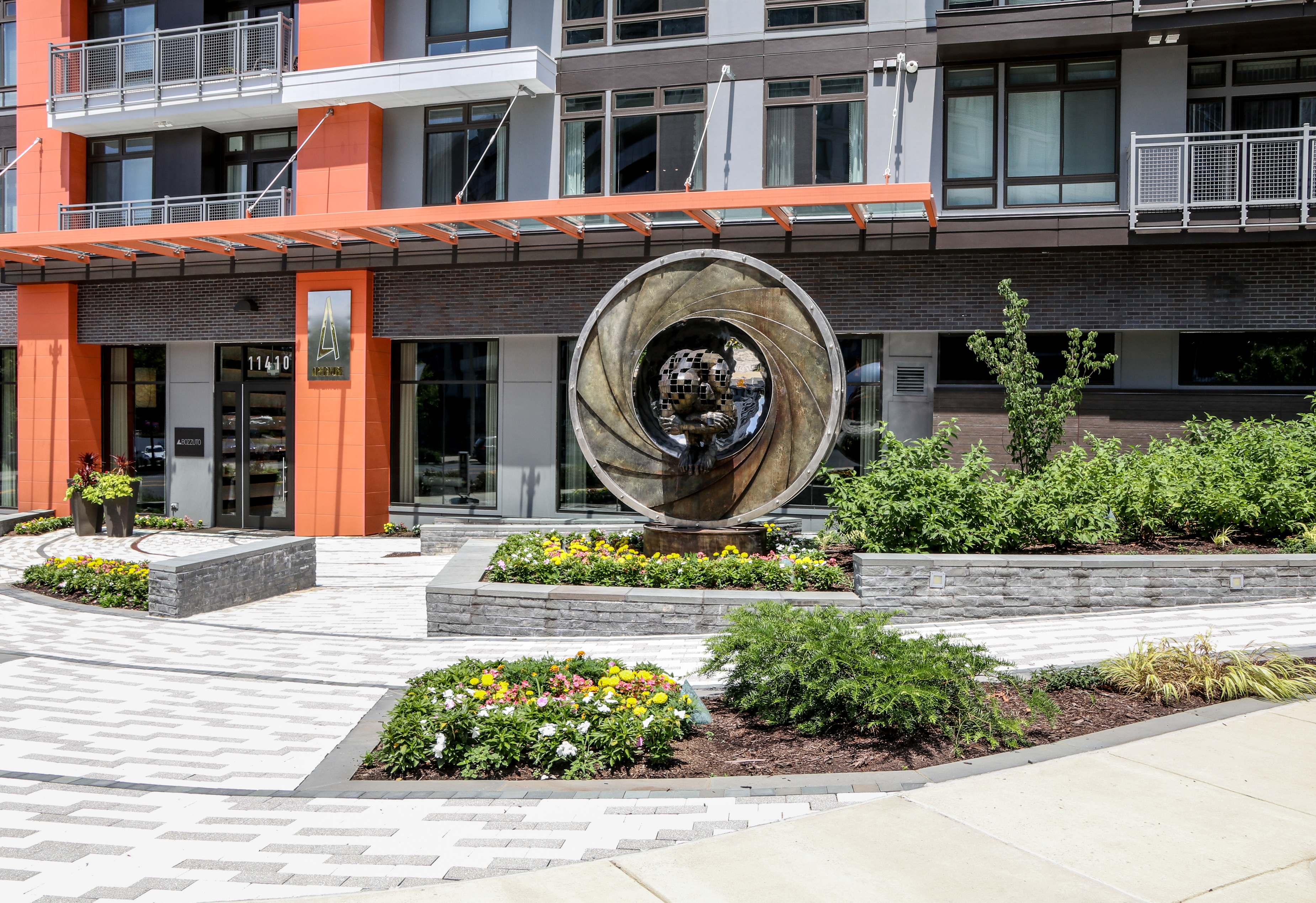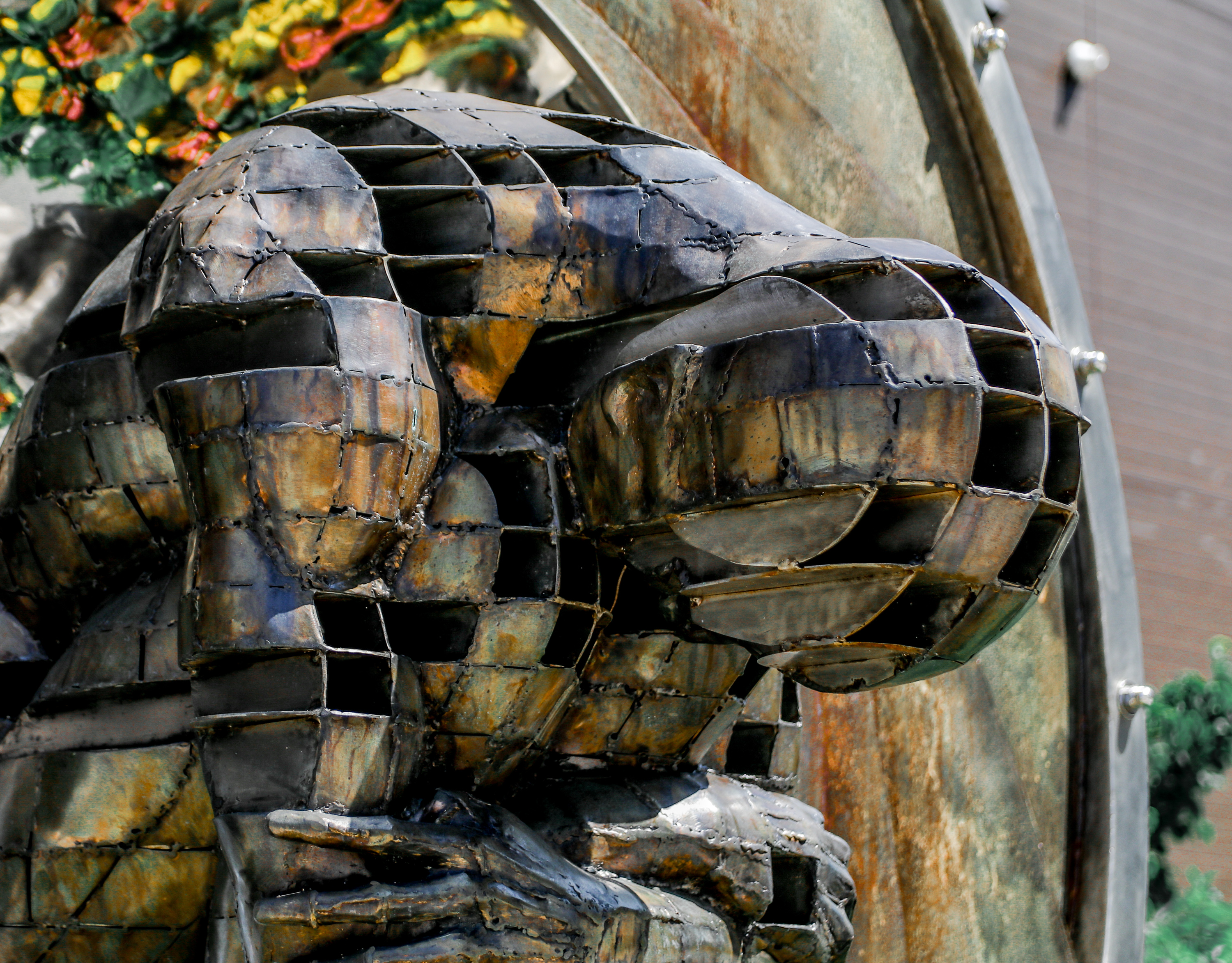 Project
Client: Charles Veatch A. Veatch Company & The Buzzoto Group
Location: Reston, United States
Completion date: 2017
Project Team
Artist
Zachary Oxman
Oxman Studios, Inc.
Client
The Bozzuto Group
The Bozzuto Group
Client
Chuck Veatch
The Charles A. Veatch Company
Public Art Agent
The Initiative for Public Art - Reston
The Initiative for Public Art - Reston
Overview
Convergence, 12' h x 8' l x 9' d; fabricated stainless steel & bronze
Goals
The client was seeking a gateway sculpture that would invite creative exploration and engage both residents and the greater community. In addition, the client desired a sculpture that would integrate with the building's overall theme of photography, which included its namesake of "Aperture" and the fine art photography that adorns the walls of the interior space.
Process
The project commenced during the per-construction phase of the building. The artist had extensive conversation with client, architect, structural engineers and landscape architects to coordinate all aspects of presentation and installation.