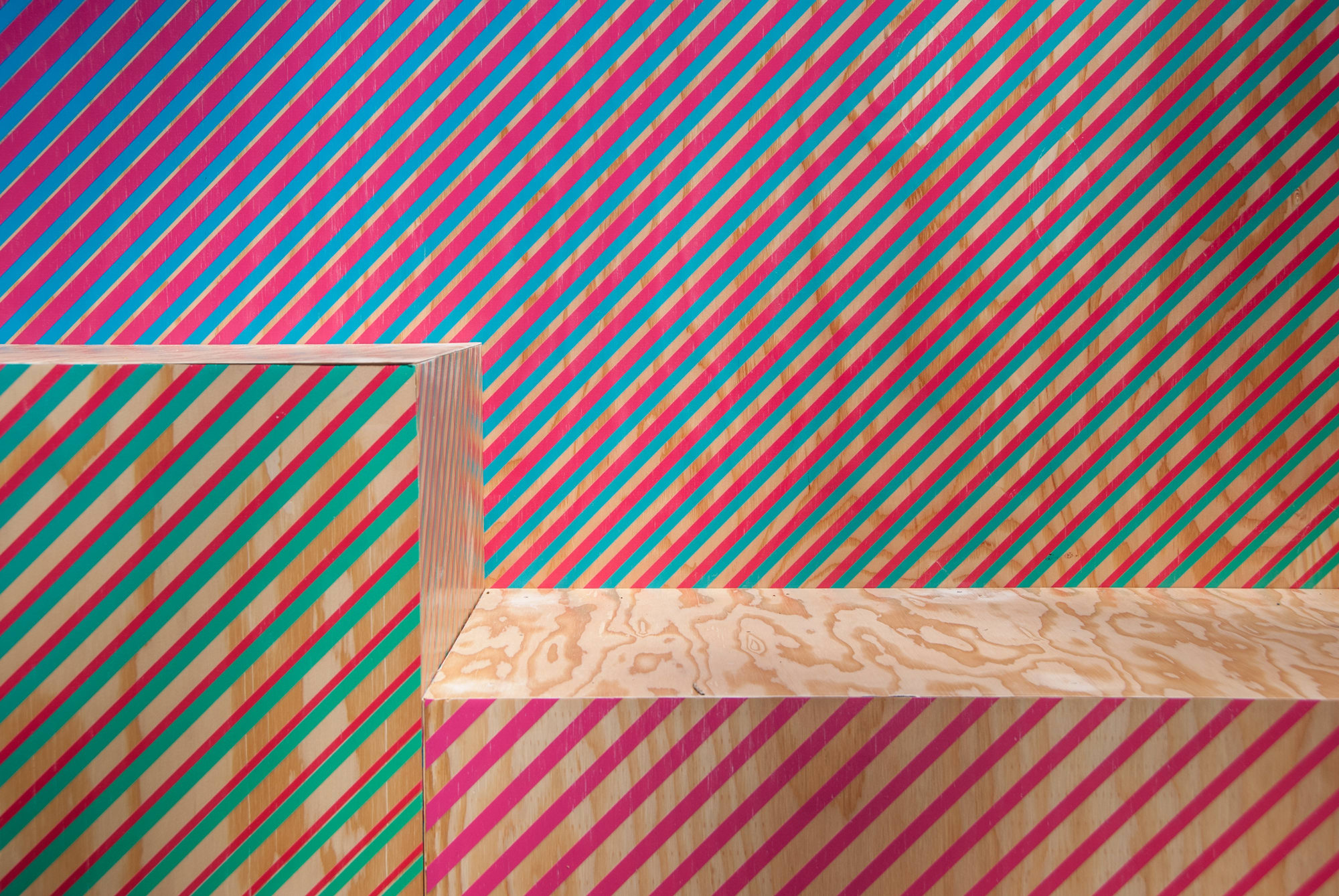 Client: New York City Parks Department
Location: New York, NY, United States
Completion date: 2017
Project Team
Artist
Cheryl Wing-Zi Wong
Industry Resource
Steve Olken
Applied Image Inc.
Overview
'Constellation' is a human-scale sculptural pavilion. The site-specific sculptural pavilion is composed of interlocked modules made from a timber structure clad with marine-grade plywood with a digital, UV-resistant print. Constellation provided a new topography for seating, snacking, gathering and socializing and was accompanied by seasonal public programming.
Goals
The artwork activated the underused plaza in front of the Seward Park Library as a transformative community public space.
Process
Fabrication involved detailed coordination between the carpentry and the digital printing of the substrate. All of the parties involved worked closely together to make sure the highly precise graphic modules were correctly oriented and constructed.